Find out Who's Inside You with the First Trailer for Season 23 of South Park
Image via Comedy Central
Comedy
News
South Park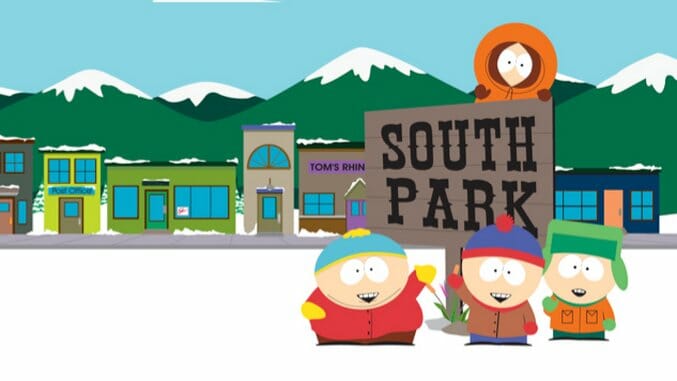 Coming up on 23 years of being on the air in 2020, Comedy Central's South Park has been breaking comedic barriers for 22 seasons, and now Comedy Central has released the trailer for the show's 23rd season.
Short in length but jam-packed with content, the trailer sees the characters of the infamous show sprawled throughout strands of DNA. Featuring some familiar faces, the trailer shows Cartman, Towelie, Butters, PC Principal and more saying some bits from the season. As the clip pans out, the words "find out who's inside you" appear across the screen. South Park is asking the important questions here.
Fans of the show will be able to find out who's within them on Sept. 25 when the new season premieres on Comedy Central at 10 p.m. ET.
As always, co-creators Trey Parker and Matt Stone are back voicing some of the show's most lovable characters. The two are also executive producing the season alongside Anne Garefino and Frank C. Agnone II. Otherwise, Eric Stough, Adrien Beard, Bruce Howell and Vernon Chatman are producing, with Chris Brion as creative director.
Watch the trailer for season 23 of Comedy Central's South Park below.