Listen to Richard Belzer Sing the Talking Heads Parody "David Byrne Exercise Video"
Photo courtesy of Getty Images
Comedy
Features
Talking Heads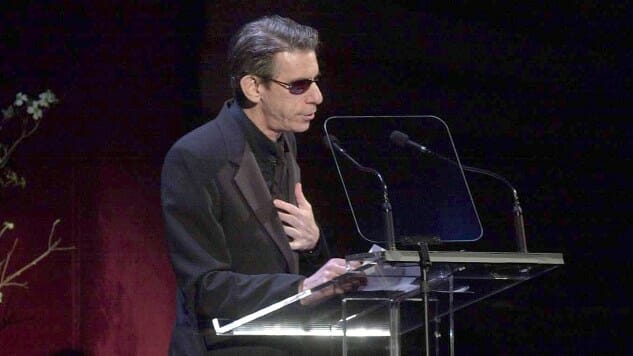 Paste doesn't just own the world's largest collection of live music recordings. Our archives are deep with stand-up from some of the best comedians of all time. Every Tuesday and Thursday we'll be sharing classic stand-up from legends like George Carlin, Jerry Seinfeld, Eddie Murphy and more.
Before Richard Belzer appeared on every TV show ever made as the sardonic conspiracy theorist Detective John Munch, he was one of the most acclaimed stand-up comedians working the circuit, with a resume that included serving as the warm-up comic for Saturday Night Live during its original 1970s glory days, and regular appearances on the National Lampoon Radio Hour alongside Bill Murray, Gilda Radner, John Belushi, Harold Ramis, Christopher Guest, Chevy Chase and Brian Doyle-Murray. (He also infamously passed out on his own talk show in 1985 when Hulk Hogan laid a little too tightly into a front chin-lock during the media tour for the first Wrestlemania.) So although he's best known for his 22-season run as one of TV's most iconic cops, Belzer's comedy bona fides have always been impeccable.
Here's proof. In this clip recorded at New York's legendary Bottom Line on Dec. 5, 1985, Belzer and a backing band riff through a clever tune that parodies not just David Byrne and the Talking Heads but the exercise video craze that was so prominent in the '80s. It's a musically proficient take on "Once in a Lifetime" with Belzer's distinctive outlook impressed upon it, like a more cynical version of Weird Al. Check it out below, and search our archives for more great stand-up from the 1970s through today.