The American Library Association announced the 2015 Youth Media Award winners this morning in Chicago, with two graphic novels taking home some of the year's highest honors in literature for young readers.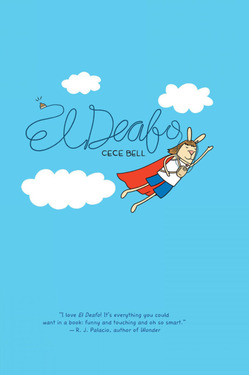 The ceremony covers everything from audio books to translation, with a handful of awards recognizing works outside of strictly prose circles for their considerable influence on promoting reading in schools and libraries. Accolades include the Michael L. Printz Award for excellence in literature written for young adults, the Randolph Caldecott Medal for the most distinguished American picture book for children and the John Newbery Medal for the most outstanding contribution to children's literature (respectively shortened as the Printz, the Caldecott, and the Newbery).
One of 2015's two Newbery Honors went to El Deafo, Cece Bell's autobiographical graphic novel about a deaf rabbit going to school with a bulky hearing aid that embarrasses her before she discovers she can use it to overhear gossip, like a particularly nosey superhero. Published by Amulet Books with vibrant colors by David Lasky, El Deafo takes full advantage of the comics medium: Bell fades Cece's word balloons to gray before rendering them completely blank, communicating the character's hearing loss to the reader before Cece figures it out herself.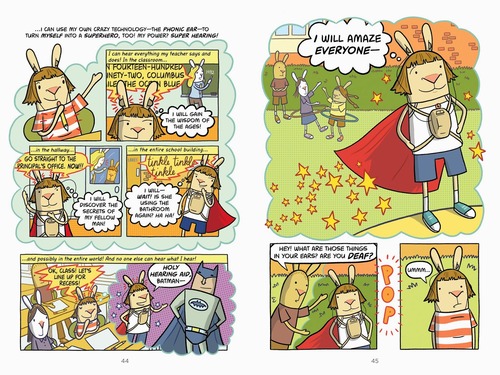 In a surprising turn, cousins Jillian Tamaki and Mariko Tamaki's This One Summer, a quiet, evocative coming-of-age graphic novel published by literary comics powerhouse First Second, took home both a Caldecott Honor and a Printz Honor, and is the first graphic novel to be recognized in the traditionally picture book-dominated Caldecott category. The Tamaki cousins tackle complicated, mature topics like teen pregnancy and marital discord with an understated grace and restricted color palette, comparable perhaps to Craig Thompson's Blankets.
While the ALA hasn't shied away from recognizing comics or genre work (Gene Luen Yang's widely praised American Born Chinese took home the Printz in 2007, beating out The Book Thief and a John Green novel), it's still a cause for celebration when exceptional comics are recognized for their impact on young readers, especially in an award show with no dedicated comics category.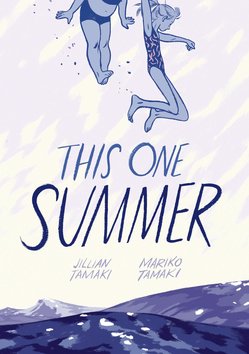 Hardly a month goes by without a party challenging a library or school for offering a comic, whether it's a religious group threatening a college's funding for including Alison Bechdel's Fun Home on an optional reading list, or Jeff Smith's all-ages epic Bone ending up as one of 2013's most challenged books for truly puzzling reasons. The ALA, in addition to speaking out against such bans, continues to promote comics as viable, vital reading for young readers by awarding them alongside their prose counterparts.
Also of note to comic fans, Grasshopper Jungle, Andrew Smith's YA novel about confusing sex and murderous giant bugs, took home a Printz Honor and is also coming to the big screen courtesy of Scott Pilgrim director Edgar Wright.