Exclusive: New Comic Come Into Me is Body Horror for the Social Media Age
The Dregs' Zac Thompson & Lonnie Nadler Team Up With Piotr Kowalski for Black Mask's Latest Chiller
Main Art by Devmayla Pramanik
Comics
Features
Black Mask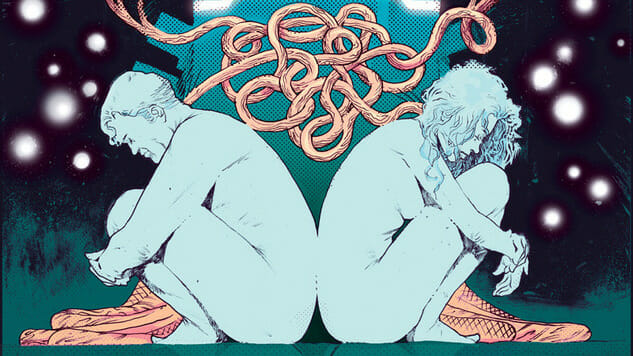 We had no reservations adding Zac Thompson, Lonnie Nadler and Eric Zawadzki "homeless noir" The Dregs to our master-list of the best horror comics ever earlier this year. The writing duo of Thompson and Nadler distills the grotesque body horror and biting social critique of David Cronenberg's best films into a perfectly cooked cannibal mind-trip, drawn to perfection by rising talent Zawadzki. Now, Thompson and Nadler are teaming up again at publisher Black Mask Studios, and they're bringing prolific SEX artist Piotr Kowalski along for the ride.
Paste has the exclusive first look at Come Into Me, the trio's take on body horror in the social-media age. Along with colorist Niko Guardia and letterer Ryan Ferrier, Thompson, Nadler and Kowalski introduce a morally suspect entrepreneur who creates a way for two minds to inhabit one body. If you already feel like you know your friends' every move thanks to Instagram, Twitter, Facebook, Snapchat and Venmo, Come Into Me is likely to give you a panic attack.
The mini-series, which launches early next year, is Black Mask's latest in a line of horror offerings. Co-founder Steve Niles published space chiller The Disciples with artist Christopher Mitten, Patrick Kindlon and Maria Llovet recently wrapped price-of-fame haunter There's Nothing There and M. L. Miller and James Whynot launch grindhouse gross-out Gravetrancers next month. Check out the full solicitation text and first five pages of Come Into Me below, as well as Kowalski's first cover and a variant cover by Paradiso's Devmayla Pramanik.
Come Into Me #1
Writers: Zac Thompson & Lonnie Nadler
Artist: Piotr Kowalski
Colorist: Niko Guardia
Letterer: Ryan Ferrier
From the critically acclaimed writers of The Dregs and the artist of Image Comics' SEX comes a new horror series about body image, social media, and memory. When an entrepreneur with a god complex creates a technology that allows two minds to share one body, he doesn't anticipate the degenerative effects of long-term trials. Come Into Me is a contemporary comment on connected culture and our longing for approval in the digital age. This is a world where technology and flesh become indistinguishable, begging the question, "How much sharing is too much sharing?" Prepare yourself for the insane lovechild of The Fly and Eternal Sunshine of The Spotless Mind.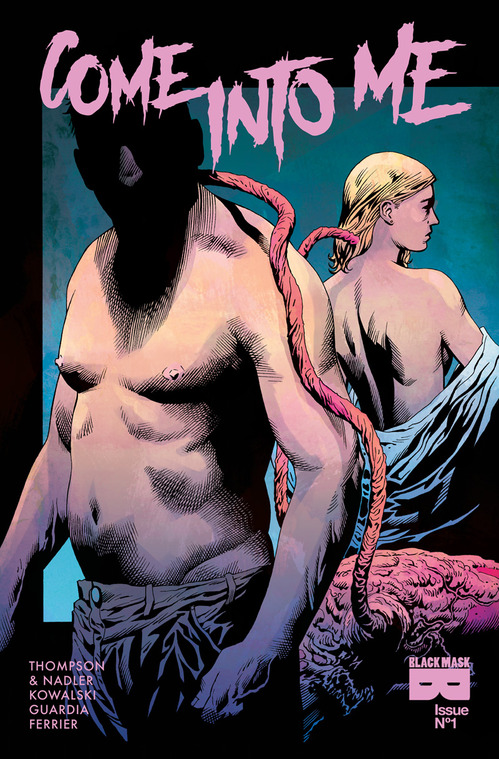 Come Into Me #1 Main Cover Art by Piotr Kowalski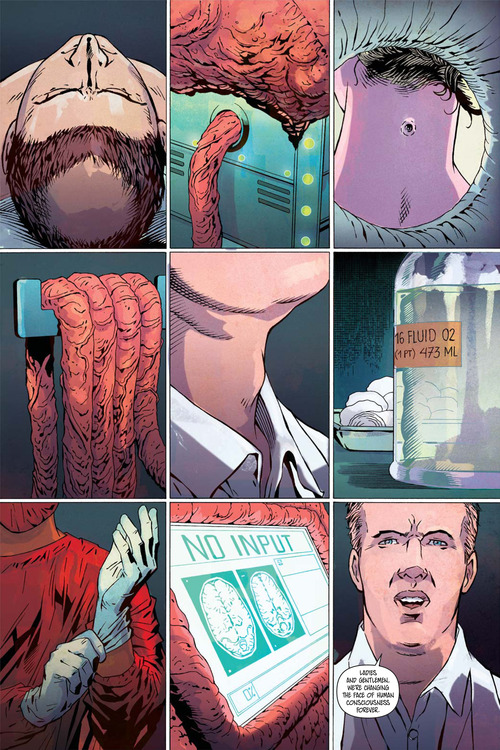 Come Into Me #1 Interior Art by Piotr Kowalski, Niko Guardia & Ryan Ferrier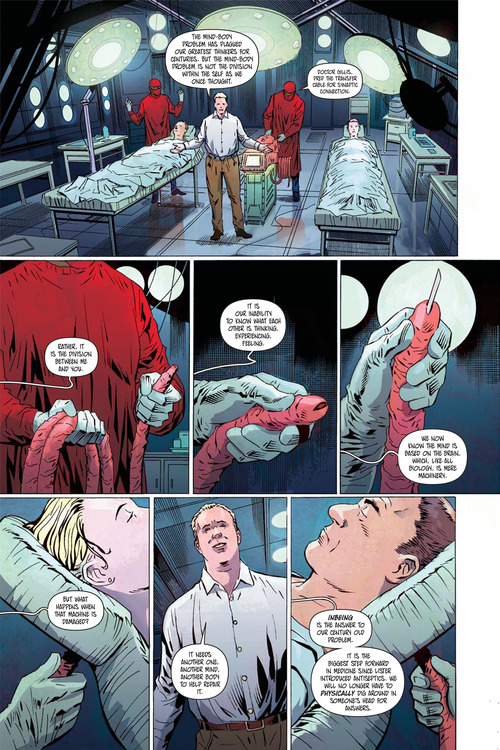 Come Into Me #1 Interior Art by Piotr Kowalski, Niko Guardia & Ryan Ferrier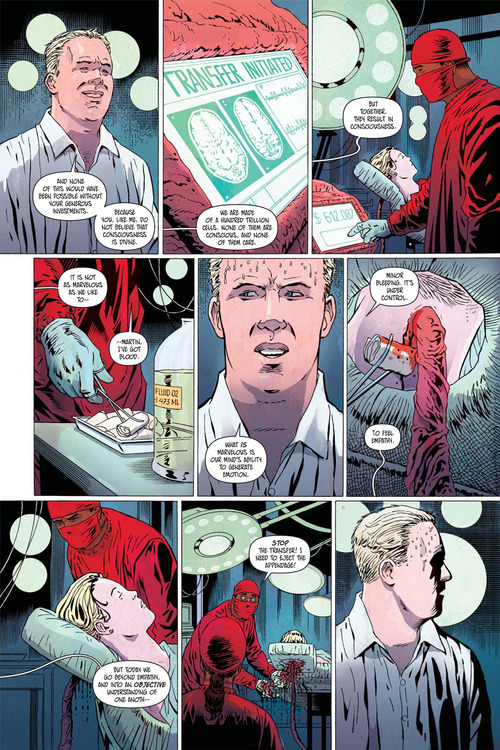 Come Into Me #1 Interior Art by Piotr Kowalski, Niko Guardia & Ryan Ferrier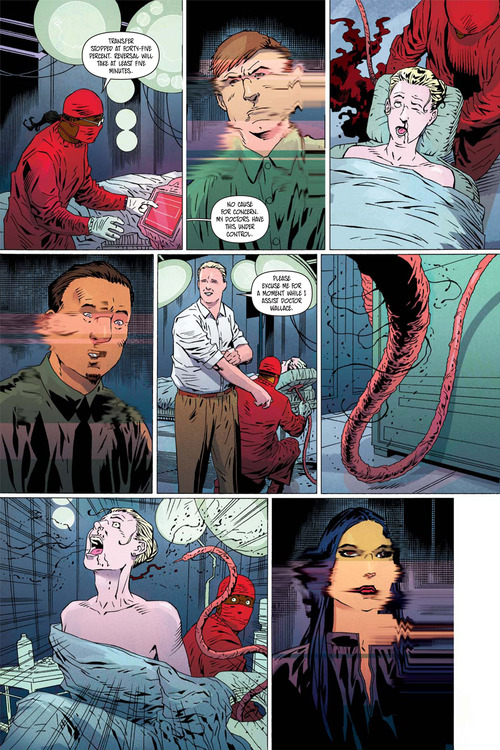 Come Into Me #1 Interior Art by Piotr Kowalski, Niko Guardia & Ryan Ferrier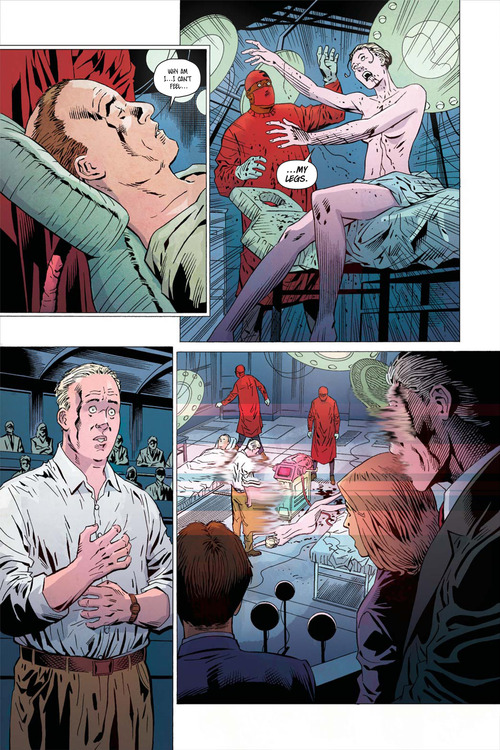 Come Into Me #1 Interior Art by Piotr Kowalski, Niko Guardia & Ryan Ferrier