Exclusive: Jeff Lemire Is Back in All-Consuming, Claustrophobic Black for Bloodshot Salvation #7
Cover Art by Jeff Lemire
Comics
Features
Jeff Lemire
This March, Jeff Lemire will interrupt the crimson wetworks of Bloodshot Salvation for an issue without any subtractive color. The seventh issue of the series featuring a nanite-powered drifter named Ray and his daughter will eschew standard comic protocol for something far more abstract and terrifying. Instead of an artist articulating scenarios through third-person illustrations, the comic offers a descent into Deadside—the Valiant comic universe's version of hell—cast almost exclusively in engulfing black.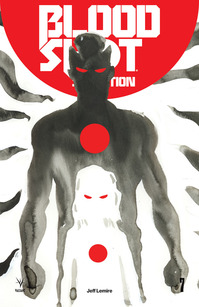 "When I am drawing my own stuff, I can often get bored, drawing the same character over and over again," Lemire wrote via email. "So, I periodically throw these sort of switch-up issues in to keep things fresh and reinvigorate me. It's a fun way to experiment and to challenge myself and the reader. If I get bored, so will the reader."
The issue first stemmed from an idea by Editor-In-Chief Warren Simons, and Lemire seized it by hand-drawing panels and amorphous spurts of light (among other visuals we won't spoil), placing these elements strategically to convey tripping and drowning through a cursed underworld. The effect—atmospheric and interpretive—seethes with corrosive ambiguity, a creative exercise with new tools designed for atmosphere. "That was my favorite part—really using the 'language of comics' in new ways to communicate," Lemire explained. "So, without images, the panel borders themselves and their layout on the pages became a key storytelling tool. So, rather than just doing grids, I actually hand drew the panel borders myself and had that become the visual aspect of my storytelling."
Aesthetic daring aside, there's a strong meta that lurks underneath this approach: though a canvas of sheer darkness aptly describes an infernal fantasy realm, it also translates the helplessness of being a parent navigating children through chaos. And as in his previous works including The Underwater Welder, Sweet Tooth, Animal Man, Royal City and other entries in his oeuvre, Lemire dissects the anxiety of fatherhood with surgical precision.
"It's the emotional journey of Ray over this issue that I connect with, not the physical one. That feeling of trying to protect your child from a world that seems out of control. That's something I can relate to as a parent, especially in the crazy world we are living in right now."
Check out the preview pages below to see the results of this inky experiment, as well as two variant covers from Raul Allen and Renato Guedes.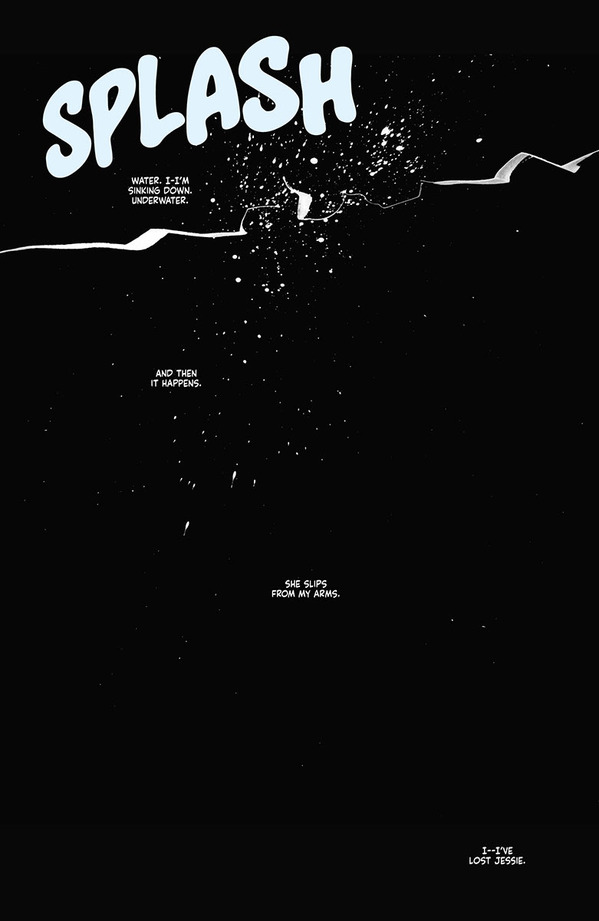 Bloodshot Salvation #7 Interior Art by Jeff Lemire

Bloodshot Salvation #7 Interior Art by Jeff Lemire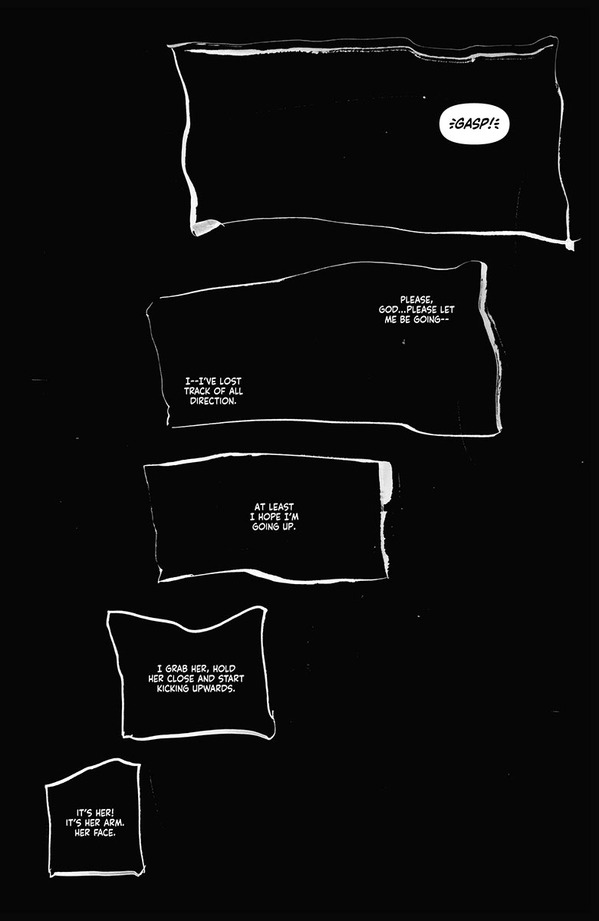 Bloodshot Salvation #7 Interior Art by Jeff Lemire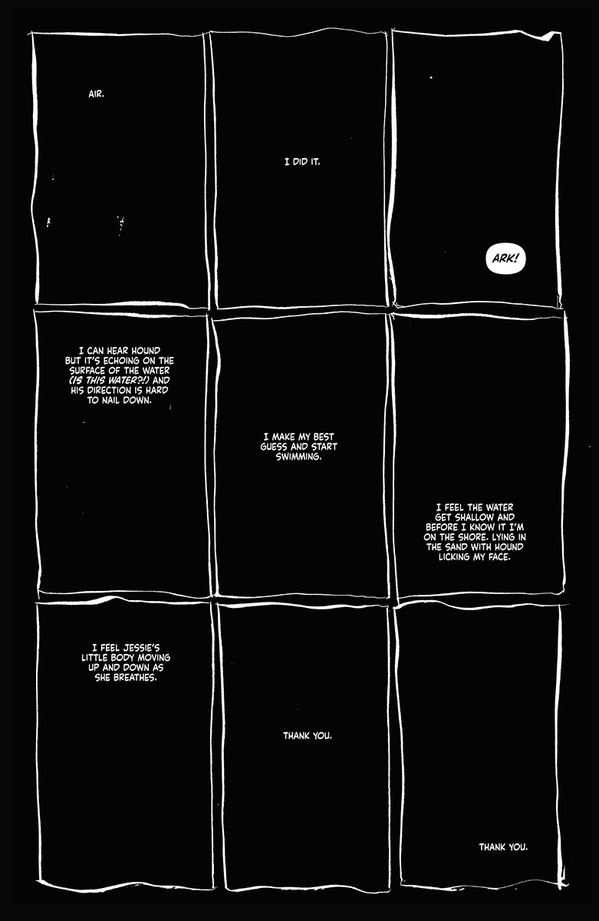 Bloodshot Salvation #7 Interior Art by Jeff Lemire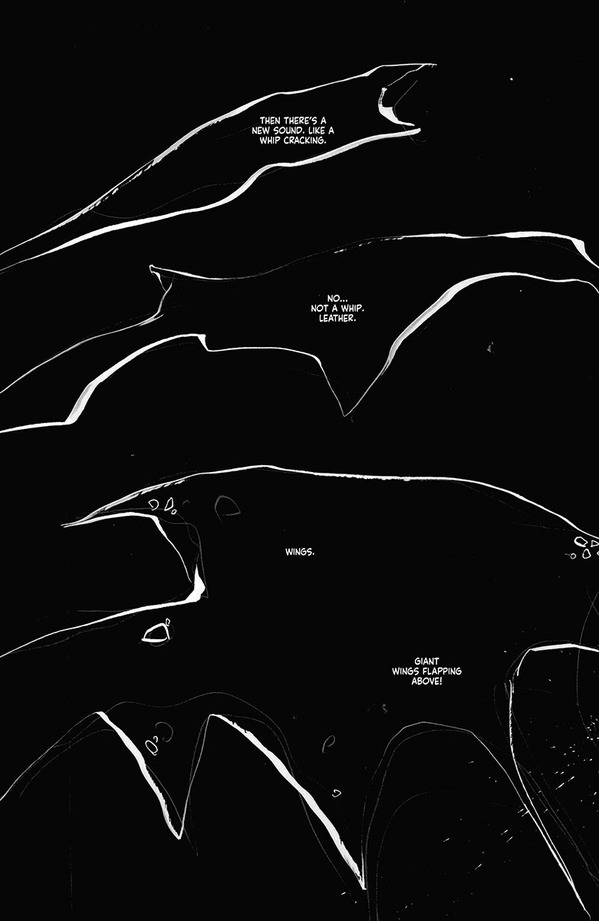 Bloodshot Salvation #7 Interior Art by Jeff Lemire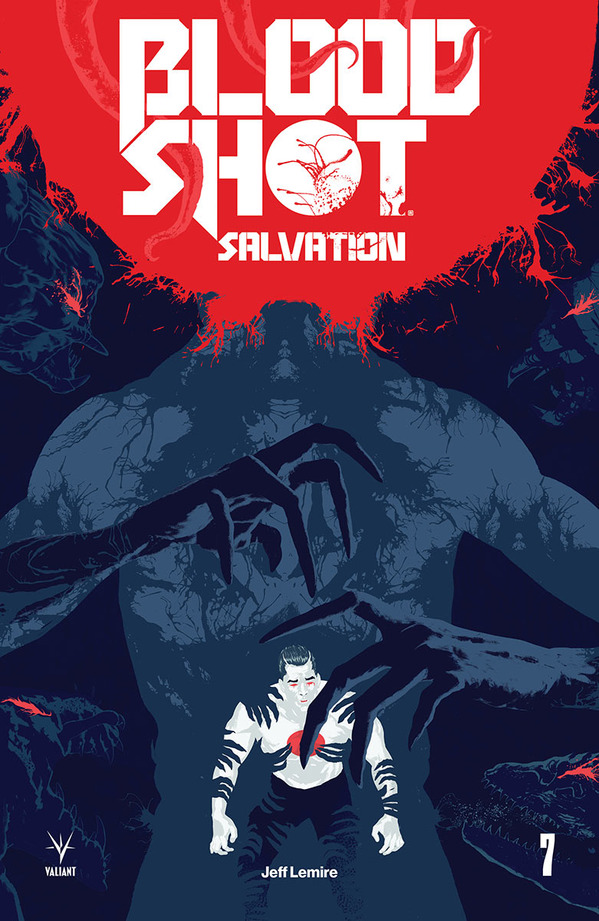 Bloodshot Salvation #7 Variant Cover by Raul Allen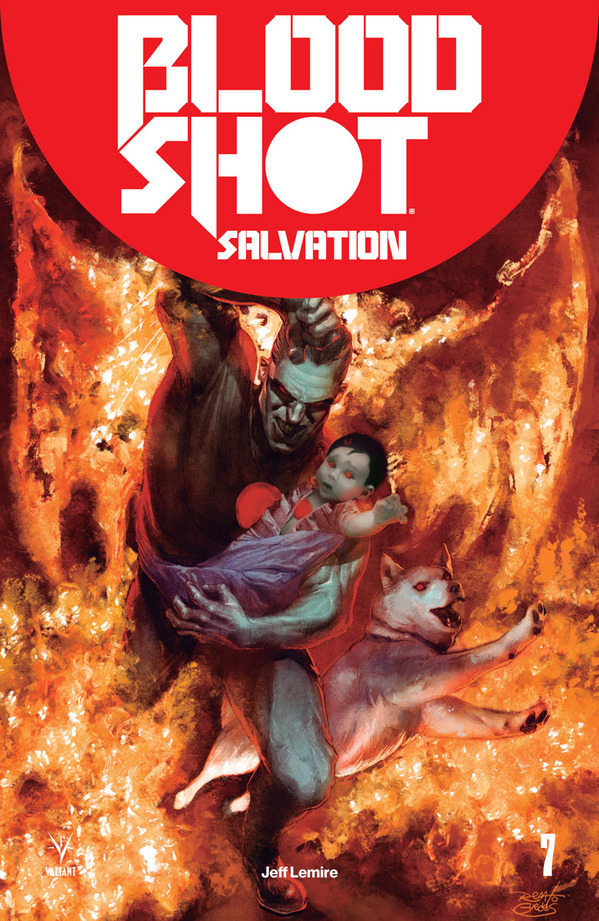 Bloodshot Salvation #7 Variant Cover by Renato Guedes