Rethink an Iconic Pilgrimage in The American Dream?: A Journey on Route 66 From Cartoonist Shing Yin Khor
Art by Shing Yin Khor
Comics
Features
Shing Yin Khor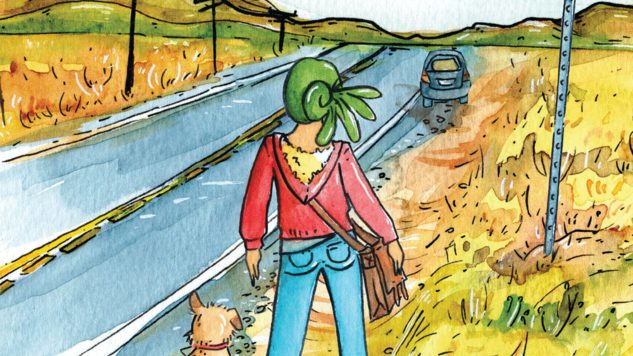 From "(Get Your Kicks on) Route 66" to John Steinbeck's The Grapes of Wrath, America's Route 66 has long been enshrined as one of the most famous, symbolically charged roads in the country. Stretching across eight states from Illinois to California, Route 66 was once a major icon of heading west in search of opportunity and a more authentic American spirit—although it, like much of America, has experienced hard times in recent decades.
As a child growing up in Malaysia, cartoonist Shing Yin Khor developed two diametrically opposed ideas of what "America" meant. On one hand, Khor, like many, knew the glitz and glamour of Hollywood. On the other, Khor feared Steinbeck's bleaker America: a barren landscape populated by impoverished people, broken-down cars and shattered dreams. The American Dream?: A Journey on Route 66 is Khor's attempt, now that she calls Los Angeles home, to confront both sides of America by traveling the entire expanse of that iconic road, beginning in Santa Monica and ending in Chicago. And what begins as a road trip (with small dog in tow) ends up as something more like a pilgrimage in search of an American landscape that seems forever shifting, forever out of place.
"Route 66 has always been the quintessential American road trip in my head, and I don't know where that idea came from, other than the decades of American media that definitely repeated that it was," Khor said in a statement. "For me, it felt like driving it all would be a goalpost for establishing my American-ness, on the same level as having to study 100 civics questions for the citizenship naturalization test—even though they are both things that the majority of Americans haven't done."
Khor is an Ignatz-winning cartoonist and installation artist whose work has been published in The Nib, The Toast, Upworthy and Bitch Magazine. She also makes the road-trip adventure comic Tiny Adventure Journal, and the queer sci-fi comic Center for Otherworld Science. The American Dream? A Journey on Route 66 Discovering Dinosaur Statues, Muffler Men, and the Perfect Breakfast Burrito will be published by Zest Books this August, and Paste readers can check out an exclusive excerpt below.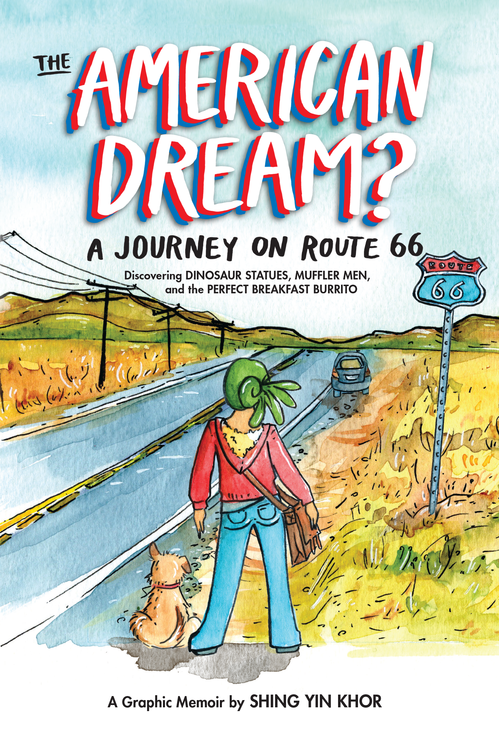 The American Dream?: A Journey on Route 66 Cover Art by Shing Yin Khor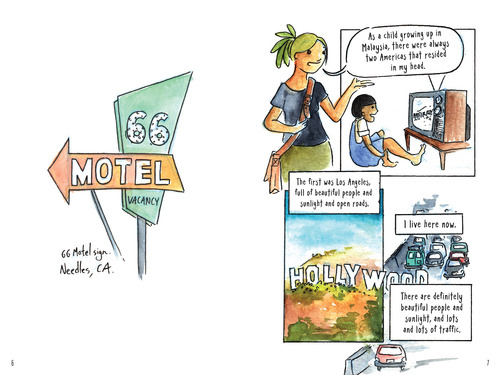 The American Dream?: A Journey on Route 66 Interior Art by Shing Yin Khor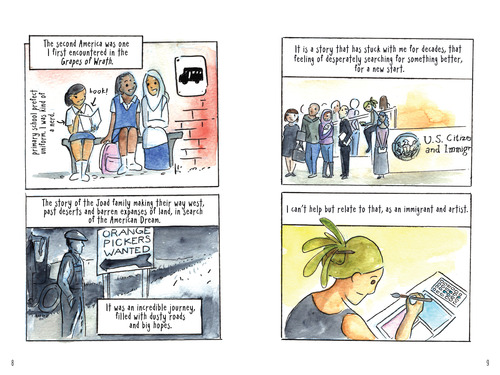 The American Dream?: A Journey on Route 66 Interior Art by Shing Yin Khor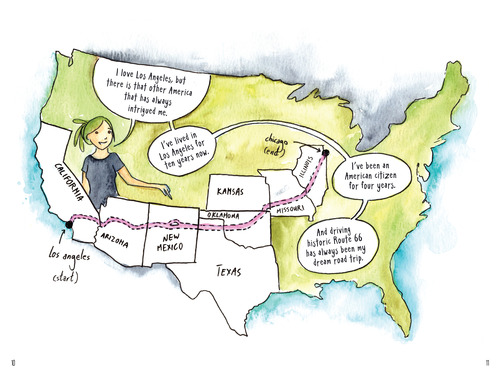 The American Dream?: A Journey on Route 66 Interior Art by Shing Yin Khor