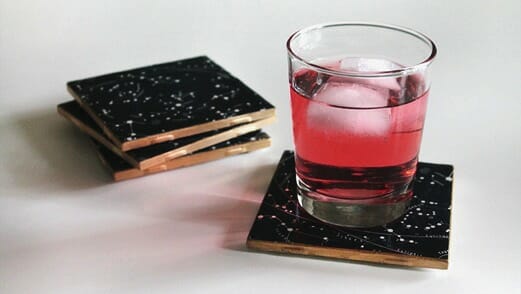 Some people just know how to make the coolest stuff. For the rest of us, figuring out all the details can be the toughest part of fun DIYs. Luckily, there are a multitude of DIY bloggers out there, toiling away in their studios and giving away their secrets for free. Why buy a lifeless picture frame or salad bowl without adding some of your own taste and flourish? Our projects may not always turn out perfectly, but here's to aiming for perfectly Instagram-styled blogger perfection (or, at least, an honorable mention on Regretsy).
1. A Beautiful Mess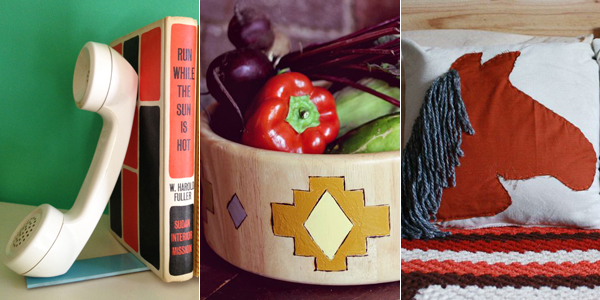 This is the DIY big leagues, folks. Sisters Elsie and Emma have a whole support team behind their blog. (It has major swag, so it shows.) There are DIYs for days—and years—along with recipes, fashion makeover stories and beauty tutorials. If strictly DIY is what you're after, you can find the goods in projects like telephone bookends, a burned wood salad bowl and horse pillows with 3-D manes.
2. Paper & Stitch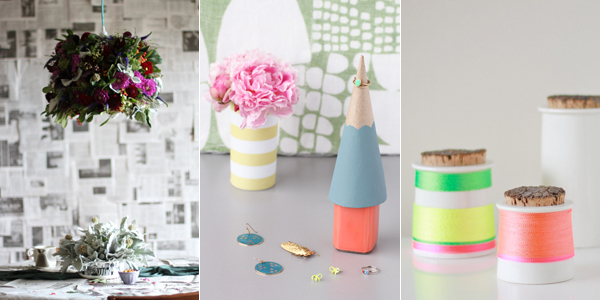 Brittni Mehlhoff's blog became a full-time gig a long time ago and during those years her projects have been featured in just about every shelter publication possible. That feat is well deserved, as they include more than your average DIYs. Easy home upgrades include a gorgeous fresh flower light pendant, gnome-style jewelry caddy, and neon kitchen canisters. You no longer have any excuse for a ho-hum apartment.
3. Lovely Indeed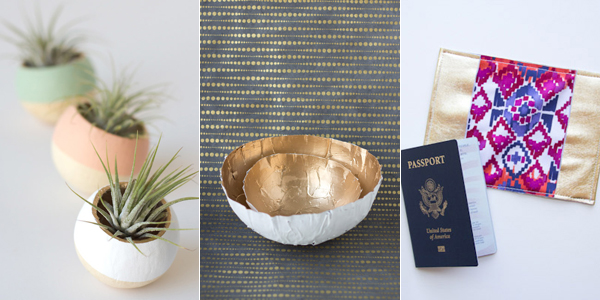 Chelsea's blog started out as a way to organize her wedding DIY projects. It's continued as a destination for creative photobooth wall ideas and adorable home accents like air plant cups, paper mache bowls and leather passport holders. So basically, a DIY for every part of your life that you should probably do, because you definitely need that cute, shiny thing.
4. Almost Makes Perfect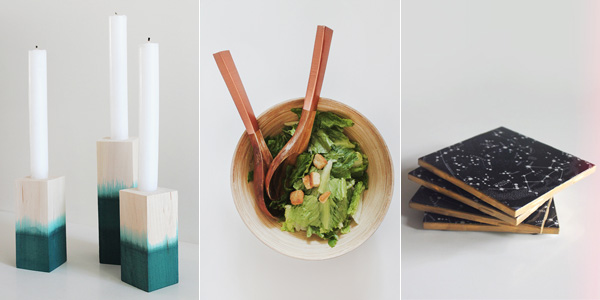 Freelance designer and editor Molly has some mad DIY and crafting skills that translate into the handmade stuff that you wish your friends would give you for your birthday. Dip-dyed candlesticks, chic copper-handled salad serves and celestial coasters would all make the perfect hostess—or anytime—gifts.
5. Little Green Notebook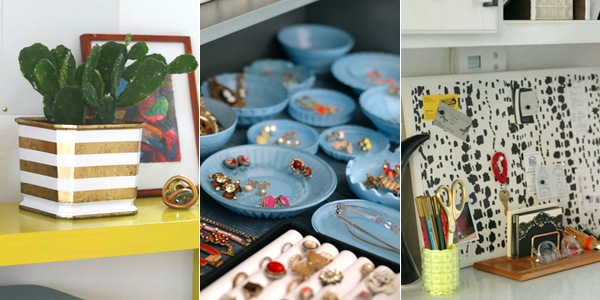 Jenny's large-scale projects for her Brooklyn brownstone will spur pinning frenzies and some serious Craigslist hunting. But, the interior designer also shares lots of small-scale projects that don't require a lot of prep space. Striped brass planters, faux blue opaline glass and Les Touches-style memo boards are counted amongst the rental-friendlier projects.
6. Weekday Carnival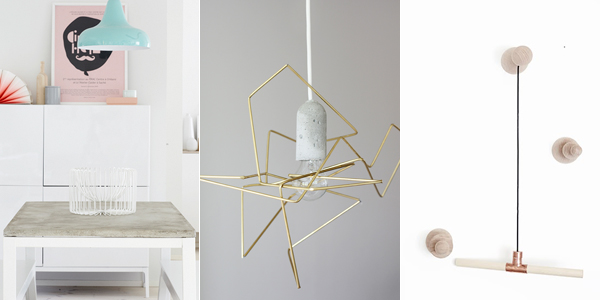 Finnish blogger and designer Riikka Kantinkoski leans on the minimalist side. Think white interiors with her designed prints balanced with metal, wood and concrete-heavy home accents. Less is probably more, though, when you surround yourself with DIY concrete tabletops, geometric pipe lampshades and minimalist chic (read: awesome) coat hangers.
7. Aunt Peaches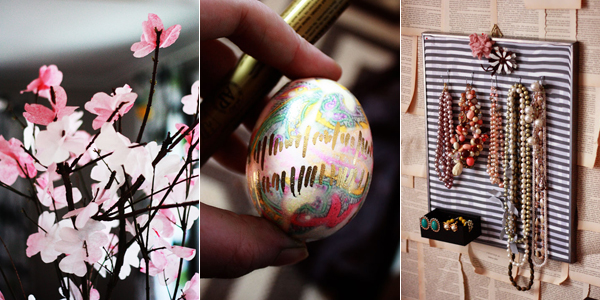 You have to give respect where respect is due when it comes to crafting with stuff that non-crafters have in their homes. We (sadly) don't all have an arsenal of paint pens and a rainbow of card stock at our disposal, or weird stamps that a lot of cool crafters always have on hand. Peaches does awesome, sparkly, fun work with normal people stuff. Tutorials on coffee filter cherry blossoms, silk ties-dyed Easter eggs and recycled political signs jewelry displays just scratch the surface of these creative, unconventional projects
8. Honestly WTF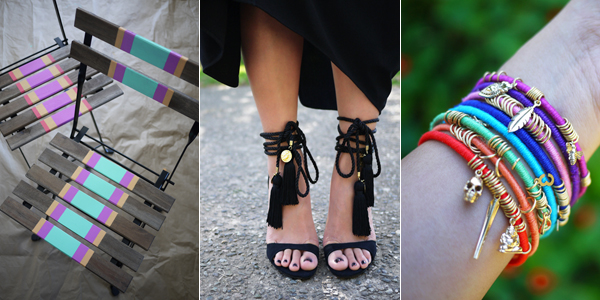 There is so much fashion and décor DIY goodness to find on this blog. (And lots of other amazing stuff, too.) Striped chairs, tassel sandals and nearly every bracelet variation you could imagine is all for the picking in this colorful (both meanings) blog. And don't even get me started on their Pinterest page.
9. Design*Sponge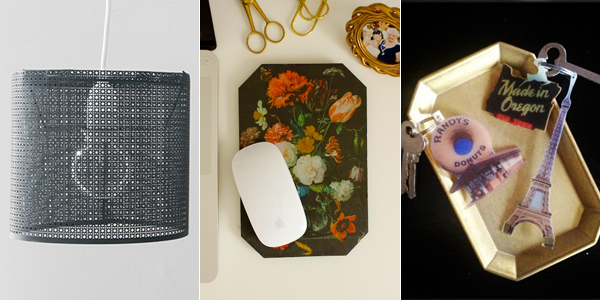 Call this stating the obvious, but Grace Bonney's blog is an autopilot DIY project go-to. The scope of types, need expertise, and sheer volume of projects cater to the spectrum of DIY-ers. Apart from DIY, the blog offers advice for professional artisans and beginning bloggers, and a vast spectrum of thorough city guides.
10. P.S. – I Made This…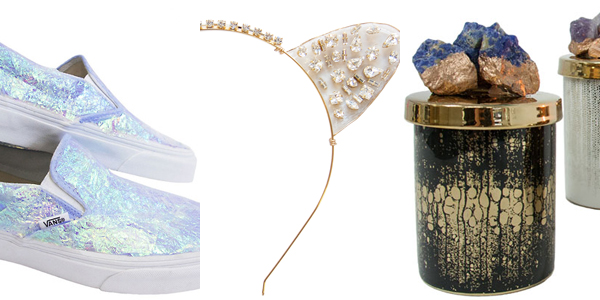 Even the laziest of crafters (ahem), can find something on their level. Queen crafter Erica Domesek is churning out DIY projects like no one's business, except hers. Each how-to comes with an inspirational collage that's easily worth a spot on your prized pinboard. Fashion and accessories—like iridescent slip-ons and crystal cat headbands—take center stage, but there's substantial food and lifestyle love, too—like truffle dessert kabobs and gemstone candle toppers. If this blog doesn't inspire you to DIY, just start a craft supplies bonfire.