Candy, chocolate, adorable bunny-shaped wares! Why shouldn't adults get in on this? Easter baskets aren't just for kids anymore, so save the neon Peeps for the children, and amp up your game with these gifts for the kid at heart.
1. An Egg-cellent Choice for an Artist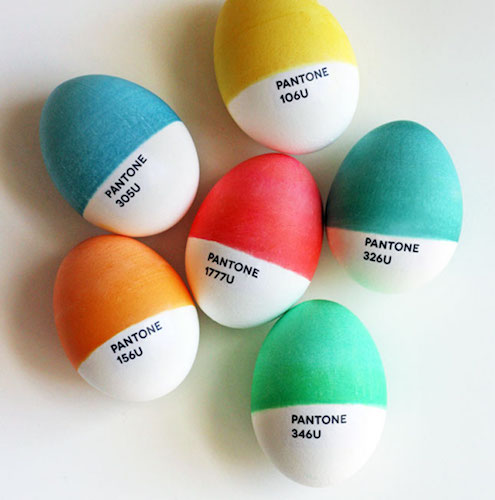 Photo via Pinterest
Get creative! For the artist in your life, ditch the basket, and go for these pantone-colored storage boxes instead. Filled with art sets, small canvas panels and a color wheel or two, these tins are perfect for inspiring creativity. Throw in a pair of tickets to your local museum or an artsy fartsy pencil pouch, and you've got yourself an Easter "basket" that's a true work of art.
2. You Either Like Bacon or You're Wrong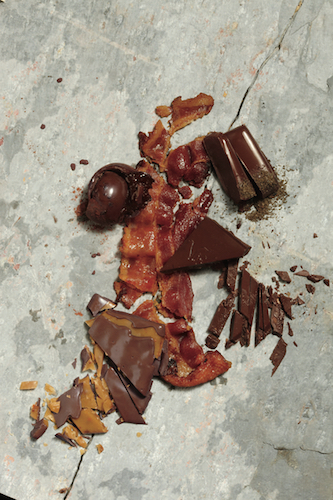 Photo via Pinterest
Yeah, you heard us right… This Easter, fill your baskets with the good stuff, like dark chocolate bacon bars, bacon caramel toffee and bacon chocolate chip pancake mix from esteemed Chicago-based chocolatier Vosges. Or, create a gift assortment of savory specialty foods like horseradish bacon mustard dip and maple bacon onion jam from New England-based Stonewall Kitchen. Traditionalists may prefer a biscuits and bacon gift pack from Nashville's legendary Loveless Cafe. This box is the perfect mix of Loveless staples including one pound each of their applewood smoked country and peppered bacon, biscuit mix, three eight-ounce jars of preserves (strawberry, peach and blackberry) and a complimentary gift tote.
3. Hip Hop and Ya Don't Stop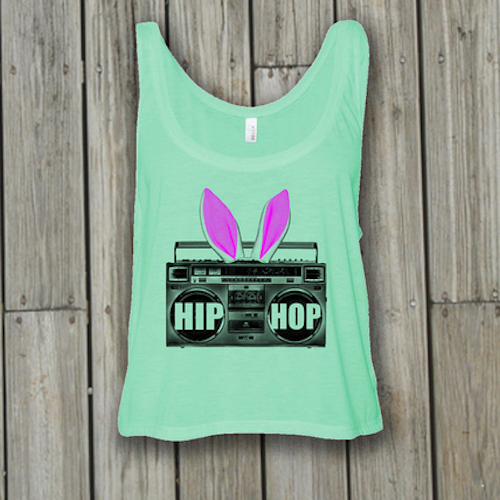 Photo via Etsy
Get their cotton tails movin' this Easter with a themed basket packed with hip hop wares. The ladies in the house will love this bunny tank from Press Threads, and everyone will be thirsty for these gangsta rap coffee mugs and Yo! MTV Raps shirts. Musicophiles will be turned up at the sight of The Rap Year Book: The Most Important Rap Song From Every Year Since 1979, Discussed, Debated, and Deconstructed in their baskets. And who wouldn't be hyped to receive a pricey pair of headphones from Beats by Dre?
4. No Bunny Is As Sexy As You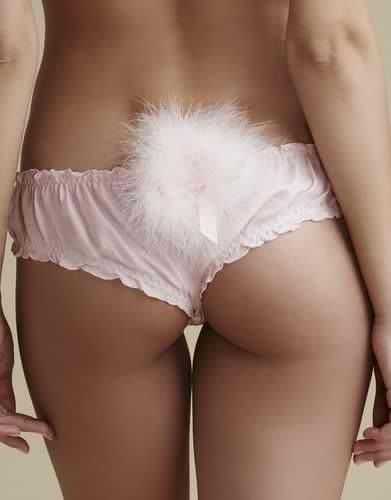 Photo via Pinterest
Playing the love card at Easter is un-eggpected. But why not invite your sweetheart to hop along the bunny trail with you? This year, invite him or her to the peep show with an Easter basket packed with playful things like bunny ears, a romantic card, candles, a tasty adult beverage or body oil. Or fill plastic eggs with notes, declaring your love with sugary sentiments like "Without You, I'm Hollow," paired with chocolate eggs and bunnies.
5. We Whisk You A Happy Easter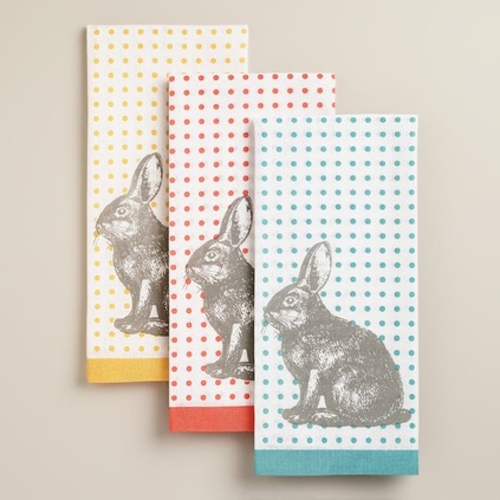 Photo via World Market
Be a better bunny this year! Mix up a little something special for the baker in your life, served in a mixing bowl filled to the brim with decorative cupcake papers, measuring spoons, bunny kitchen towels, whisks and more. Your peeps will thank you for it.
Emily Davidson Nemoy is a freelance writer based in Nashville, Tenn. When she's not at her computer or on her yoga mat, she can be found at live music venues happily spending her excess cash on concert tickets.