Watch a Woman Get 11 Tattoos in 1 Week for History's Sake
Photos courtesy of Youtube
Design
Video
Tattoos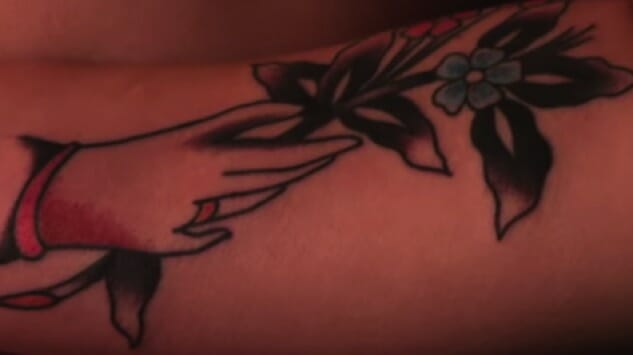 Today, WatchCut released what is arguably their most intense video yet.
They put out an ad for someone to get 11 tattoos in a week, and a lady named Casey replied. Apparently, some people have more pain threshold than me—it doesn't look like she has any major tattoos at the start of the video. I have three,(done over four years' time), and it would take some serious cash for me to get 11 in a week. Casey is one brave lady, and she takes these tattoos like a champ.
The video focuses on famous tattoo artists of the last 11 decades, including the one we are halfway-through now. You may recognize names such as Paul Rogers, Sailor Jerry and Don Ed Hardy. Tattooing is an art form, and WatchCut did a great job of showing that.