Drinking beer? There's an app for that. Or at least a handful that will help find, catalog and even share good beer. The problem is that when your beer-loving soul goes in search of something helpful in the App Store, you'll have to wade through hundreds of mostly useless beer-related apps—a daunting and unpleasant task. But don't worry: Now you'll have a reason to pull out your phone other than to drunk text your coworkers. Whether you're a craft-beer snob or a bar-hopping college student, we've compiled the seven best apps for your next night out on the town.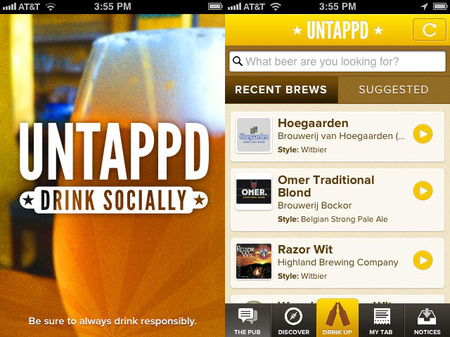 1. Untappd
Price: Free
Platform: iOS, Android
Untappd is the ultimate beer-lovers social app. Untappd lets you check in specific beers from certain breweries, as well as the specific restaurant/pub you're drinking it at (think Foursquare). The clean and user-friendly interface takes nods from other social networks apps and will immediately feel familiar to Instagram users. Find local breweries, rate beers and breweries, receive badges and achievements—Untappd does it all and does it well. Read our full review for more on this one.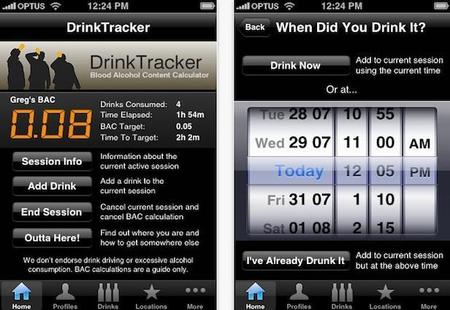 2. DrinkTracker Breathalyzer
Price: $1.99
Platform: iOS
There are a lot of apps out there that claim to simulate breathalyzers, but DrinkTracker is simply the best. We all think we can handle driving better than we can – DrinkTracker lets you know for sure whether or not you should. The good news is the app is easy enough to use even after a few beers. With profile support and a comprehensive tracking system, DrinkTracker is a must-have for a night out on the town. It's not going to be 100% accurate, but it's as close as you'll get from an app on your phone.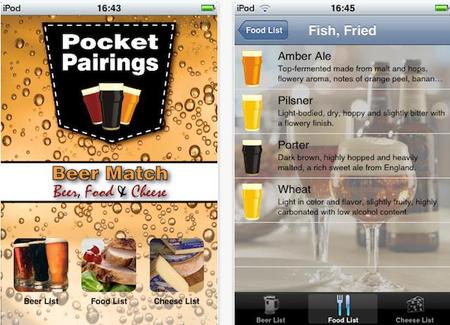 3. Beer Match
Price: $0.99
Platform: iO
Ever sit at a restaurant and wonder what kind of beer would go best with your dinner? Just pull out Beer Match and you'll end up with a match made in heaven. This simple app gives you information about beer, food, and cheese and will suggest flavors and texture matches across the board depending on what's for dinner. The interface is pretty bare bones, but it gets you to the information as quickly as possible, which is essential when your waiter is hovering over your shoulder.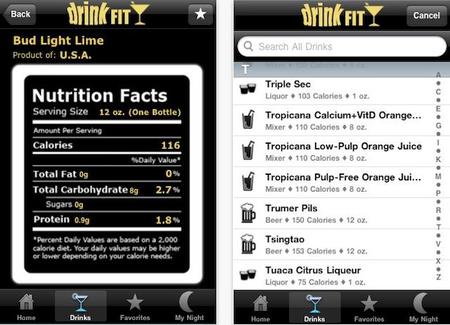 4. Drink Fit
Price: $1.99
Platform: iOS
If you're a calorie-counter, alcohol can always be difficult. Nutritional facts are just never available, whether you're at the bar or even in the grocery store. That's where DrinkFit comes in. DrinkFit is another app that displays its information pretty simply, which is helpful for the short amount of time you've got your bartender's attention. The app gives you carb and calorie counts for a pretty impressive amount of cocktails, beers, and wines and will even tally up all the drinks you've had for a night and give you the overall calorie amount. Don't let your diet keep you from going out!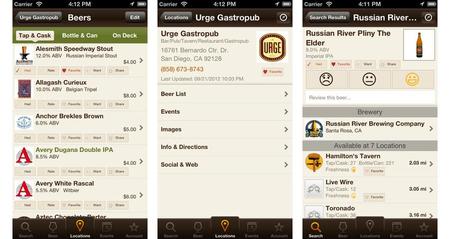 5. TapHunter
Price: Free
Platform: iOS, Android
TapHunter is for you beer drinkers out there with a finer taste in beer. As the craft beer movement continues to explode from city to city, TapHunter is a great way of discovering new breweries and sellers of craft beer. If you're out exploring the city, you can search by location, beer, or brewery and find the closest bar that sells your favorite beer! Aside from the fact it is only currently serving a select group of cities, TapHunter is one of the best apps out there for discovering new breweries and finding out what's on tap.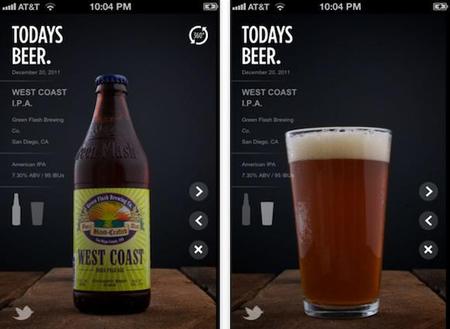 6. Today's Beer
Price: $0.99
Platform: iOS
Many apps on this list display information on beer, but none do it more beautifully than Today's Beer. The app is extremely simple – it gives you one beer each day, displays some of the basic facts and gives you a beautiful 360 degree view of the beer. Today's Beer is great for collectors and connoisseurs, giving you a detailed look into the labeling in the bottle view, as well as the color of the beer in the pint view.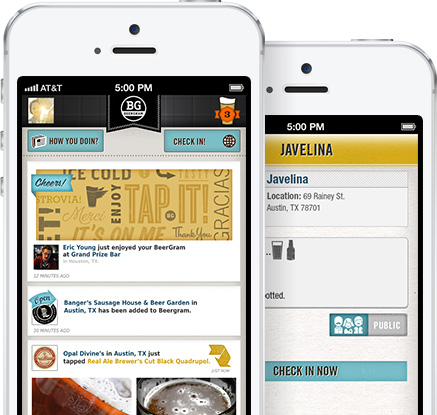 7. BeerGram
Price: Free
Platform: iOS
BeerGram is one of the most unique ideas beer apps in the App Store. This super sleek app lets users buy your friends a real beer from phone to phone. Not only can you see participating restaurants and bars (and there is a surprising amount of them so far) and purchase a beer for you friend, you can even view their list of "favorite beers" and see what locations they frequently check in at. You can brighten up his or her day with a brew on you—for those days when a "like" or a "comment" isn't enough. Now that's an example of making meaningful connections through technology.