For Many Craft Breweries, the Apocalypse is Now
Photos via Unsplash, Bence Boros, Miikka Luotio
Drink
Features
craft beer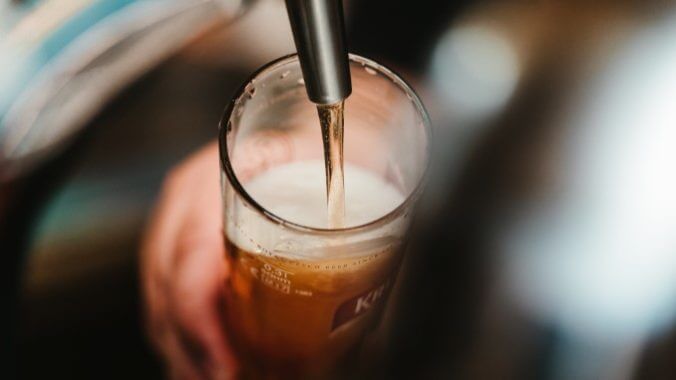 Since even before the COVID-19 pandemic upended both life and the beer industry as we know it, the doomsayers had been promising a true die-off in the craft beer world.
Craft brewers, though? They're nothing if not resilient. And yeah, brewery closures absolutely spiked in 2020 among companies that were ill-prepared to weather the lockdowns, social distancing and new safety precautions that the height of the pandemic demanded, but with all things considered the industry actually handled the crisis about as well as it possibly could have been expected to. It's the more recent spikes in closures (2022 and beyond) that are far more concerning, culminating in a 2023 that may well go down as the bloodiest year in craft beer's modern history among U.S. brewers and beyond. We unfortunately don't have a lot of hard data yet on closures this year as it continues to unfold, but stick your head out the window to gauge the weather out there, and it quickly becomes apparent just how dire the situation has become.
In short: The tragic breaking point for major brewery closures is no longer "coming soon." It's a macabre event that has been framed as something perpetually on the horizon for years, but there's no use in denying it anymore–the great die-off is here. It's now. The culling of the herd is underway in 2023, and simply making great beer is no guarantee of survival. We are losing companies that don't deserve to go under, not just poorly run or subpar brewers that one can shrug off and say "Well, they were never going to last anyway."
Why is this happening? Well, how much time do you have to delve into the dozen or so distinct and major reasons so many breweries are facing existential crises? First and foremost might well be the skyrocketing cost of doing business and making beer in the first place, as brewers face crippling pricing on practically every aspect of ingredients and packaging. These prices must then be passed on to a consumer base that largely already feels that beer pricing has gotten out of control, which results in a desire to keep prices as low as possible–making for nonexistent profit margins. Couple that with the industry's creative malaise and lack of evolution over the last decade, and the fact that younger drinkers are increasingly exploring any other form of alcohol–or no alcohol–rather than beer, and all too many craft brewers are left scrabbling and fighting over a shrinking piece of the pie, completely unsure of how the situation can be addressed, much less reversed.
None of this has been helped by the fact that despite grim headwinds from roughly 2019 onward, new breweries have continued to proliferate in the U.S. regardless. There are so many of these companies that effectively ignored the strident warnings of industry experts and analysts in order to open their new breweries in 2020, 2021, 2022 and 2023, elbowing their way into an oversaturated market with a seeming belief that they would be immune to the economic forces being faced by everyone else. Most of these companies have understandably opened with low ambitions and distinctly local focus on serving beer (much of it on-premise) to specific communities. That's been a recipe for modest, intentionally limited success, but at the same time it also erodes the support of the often larger, more experienced breweries of the region. It's these more established businesses–the guys who have been open 5-10 years or expanded to distribution in a few states–who have now increasingly found themselves outflanked by waves of tiny taprooms in all their most important markets. Everywhere they look, the customers they helped teach to drink "small and local" are now doing exactly that … and it's killing them.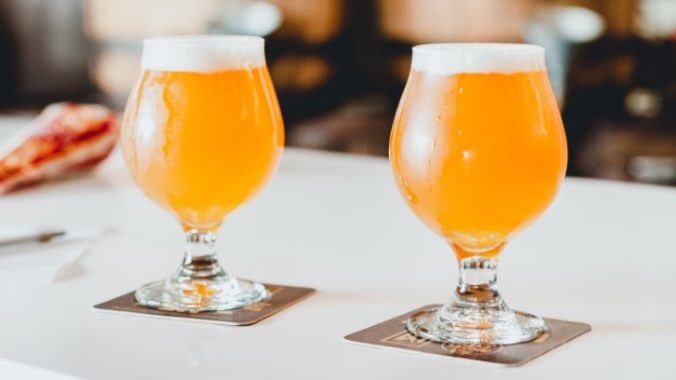 Tripling down on hazy IPA has presumably done about as much as it can do for craft brewers at this point.
The carnage in the small-to-medium craft brewery scene is perhaps easiest to observe when looking at specific cities or regions, and zeroing in on the absolute slew of places that have been shuttering their doors. Take a gander at the likes of Minneapolis, which has seen a grouping of 2023 closures, or the recent wave in central Pennsylvania. Things aren't much better across the pond, where this site has been keeping track of all the mounting 2022 and 2023 brewery closures in the U.K. In my own city of Richmond, Virginia, two longtime breweries–Isley Brewing and Castleburg Brewery–announced their closures in the last month, even as two new, smaller brewers opened in the same time frame. Both cited the impossibility of doing business and covering expenses when beer has become so costly to produce as reasons for their closure.
The moment becomes that much more stark when examining a large city where you've deeply explored the beer scene in years past, as 2023 is beginning to feel like a moment where the old guard is being wiped away, replaced by a totally new crop of brewing entities. For me that might well be Atlanta, which has seen many closures in 2023, including Pontoon Brewing, Anderby Brewing, Burnt Hickory Brewery, Orpheus Brewing, Second Self Beer Co., Atlanta Brewing Co. and more. By and large, these weren't little startups that never had a chance to get their feet under them–they were respected local institutions that had been considered major players in the city's beer scene that built itself up in the mid-2010s. Most of them felt like breweries that would always be around, right up to the moment when they were gone.
In Chicago, meanwhile, this became particularly clear just this week with the distinctly sad and still difficult to accept closure of lager specialists Metropolitan Brewing after almost 15 years in operation, following a years-long legal battle with the company's landlord and subsequent bankruptcy. This one stands out as one of the most shocking of the ongoing die-off, not only because of Metropolitan's critically acclaimed and award-winning beer, but because they had managed to carry their lager-only brewing approach through the low points of late 2000s IBU mania all the way into the modern embrace of craft lager, becoming one of the city's most widely respected breweries in the process. One would have hoped that 2023 would theoretically represent the best possible growth window for a beloved brewery built around styles that are now being embraced by more beer geeks than ever before, but retail sales remained "tepid" anyway, according to ownership. Their departure will leave a gaping hole in the Chicago beer scene, with not a single other lager-exclusive brewery to replace them, even though Metropolitan's closure is just one among a veritable flood that the city has seen through the rest of 2023. The sensation is one of freefall, like we've just driven off a cliff and have no idea how deep this canyon is that we now find ourselves plunging into.
One can respond to the current dire state of affairs with conventional platitudes, such as reminders that we need to "support our local brewers," but the reality is that the ability of most beer fans to directly stave off any of these brewery closures is minimal at best. Every dollar we spend at a small, local favorite is likely a dollar diverted from an older regional brewer that may well be hurting, and each dollar spent simultaneously is likely to benefit a brewery less than it has in the past–when costs are up and profits are down, even direct support isn't as meaningful as it once was. In truth, the most valuable thing a faithful craft beer consumer could probably do would be to bring lapsed craft beer drinkers back into the fold, or introduce beer to new drinkers who are now enamored with the likes of wine and spirits. And it should go without saying that this is too much to ask of most of your clientele, for the average small brewery.
Frustratingly, it's often impossible to even tell in advance which brewing companies are most in need of help until the moment they announce their closure. How many Facebook and Instagram posts have you seen this year, announcing the latest trivia events or food trucks, followed the next day with "It is with a heavy heart that we need to make the following announcement to our dedicated fans and supporters"? How does one rally behind a local, decade-old brewery without knowing that they're balanced on the edge of a knife, and what can reasonably be done even when that news becomes public? Even the iconic likes of Anchor Brewing now require a Herculean effort and unprecedented crowdfunding campaign in order to potentially give it a second life. If even the likes of Anchor may not be able to generate that goodwill, what hope is there for hundreds or thousands of struggling breweries without the same historical cache?
In 2023, rather than wondering which brewers are struggling, it might simply be easier to assume that any one of your favorite small breweries may well be questioning how much longer they can keep the lights on and fermenters full. Perhaps we should dare to ask the question and inquire about our favorite brewer's financial health, following up with the obvious question of what we can do to help. But even then, one will need to pick and choose: Enough dedicated fans might be able to move a mountain for a single brewer, but good luck relocating an entire mountain range for a dozen struggling locals.
At the end of the day, we don't really have a choice of whether or not to accept the reality of this ongoing brewery apocalypse. Hundreds are closing in 2023, whether we acknowledge it or not, as a day long feared finally arrives in earnest. There will be casualties, even among some of the best breweries in the country. We won't know a final tally until sometime next year, but here's hoping your favorite local isn't among them.
---
Jim Vorel is a Paste staff writer and resident beer and liquor geek. You can follow him on Twitter for more drink writing.