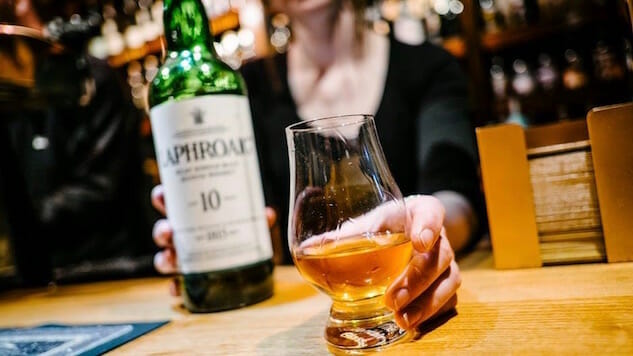 Tonight, January 25th, people all around the country will raise a dram to celebrate Burns Night, a holiday that, if you are not Scottish or love all things Scottish like whisky, you might not even be aware exists. Burns Night has actually been celebrated since 1801 around the world in honor of the birthday of Scottish poet and writer Robert Burns. "Typically, Rabbie Burns wrote about the injustices of the world and his love of country," says Simon Brooking, master brand ambassador for Laphroaig whisky. "Burns Night is an occasion that pays homage not only to Burns' work, but also to his homeland of Scotland, which he loved so dearly."
In America, a great deal of whisky – single malt scotch, in particular – is drunk to honor the Scottish national treasure during dinners at bars, restaurants, and homes. But there are some other customs that are followed as well. These include a bagpiper greeting diners, the recitation of "Selkirk Grace," and traditional Scottish food like haggis. If you're feeling squeamish about that last part, don't be – it's better than you think when done right, and restrictions on its consumption in America may be lifted this year. This particular course often gets extra special treatment when the dinner's host recites Burns' "Address to A Haggis." Finally, there is a whisky toast, and all the guests rise, join hands, and sing "Auld Lang Syne." There is literally no part of this that doesn't sound like a really good time. Visit Scotland has put together a handy guide for throwing your own Burns Night dinner at home.
According to Brooking, Burns and whisky are paradoxical soul mates. "In his poem 'Scotch Drink,' Burns was a great supporter of Scotch whisky," he says. "He also railed against the government's taxing of whisky production. Taken too soon but not without taking a stand for the rights of man, Robert Burns will be forever remembered by one of his most famous quotes – 'Freedom and whisky gang mhegither!"
Here are five great Scotch expressions we recommend for you to enjoy, at home or out and about, on this year's Burns Night.
Laphroaig Lore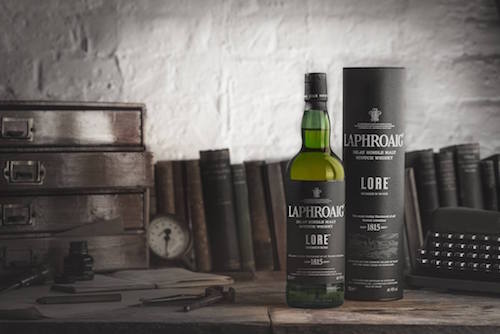 The Laphroaig distillery is located on Islay, an area that is well known for its peaty whiskies, some of which really pack a solid, smoky punch. Laphroaig is one of the best-known brands from the region, and its new Lore expression is a permanent addition. It's made up of whisky aged in both American and European oak barrels, a mixture of first-fill ex-bourbon casks, Oloroso sherry casks, quarter casks, and more. It's definitely one of the smokier Laphroaig expressions, although a strong sherry taste shines through as well.
---
Aberlour A'bunadh
Aberlour is an excellent distillery that is often overlooked here in the U.S. The cask-strength A'bunadh is one of the best expressions from the brand, and the new Batch 56 does not disappoint. The whisky is aged exclusively in Oloroso sherry casks, and is bottled at a hefty 61.2 % ABV. It's a slightly sweet, thoroughly enjoyable sipping whisky, and a perfect after dinner dram.
---
Bunnahabhain 13-Year-Old Marsala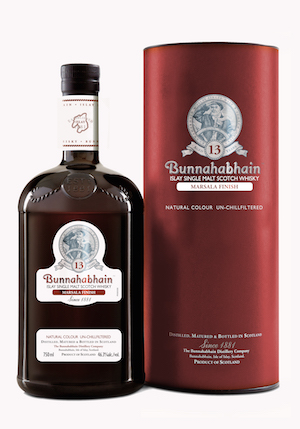 This single malt from the northernmost distillery on Islay is available exclusively in the U.S. The Bunnahabhain Marsala is aged for a decade in ex-bourbon barrels, before spending another three years in Marsala wine casks. This gives it lovely raisin and pineapple notes on the palate, and a little bit of spice, without being as sweet as a sherry cask whisky.
---
The Macallan Edition No. 2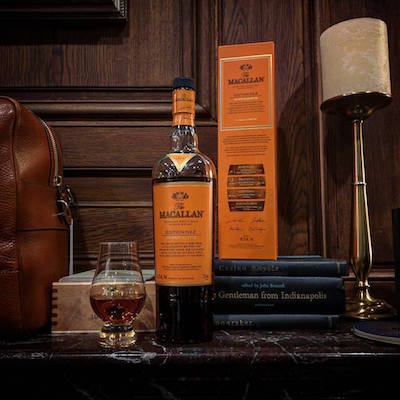 The Macallan is a popular whisky here in the U.S., and one that doesn't shy away from its reputation as being an extremely sherry-forward single malt. This new release is a collaboration between master whisky maker Bob Dalgamo and the founders of El Celler de Can Roca, a restaurant in Catalonia, Spain. The whisky is made from liquid pulled from seven different types of oak barrels from four bodegas, showcasing The Macallan's dedication to its relationship with Spanish sherry.
---
The Robert Burns Single Malt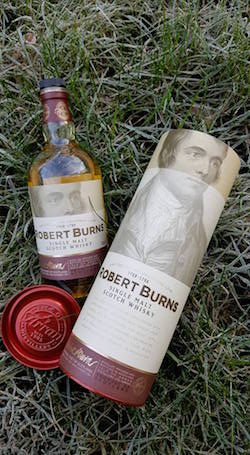 This one is an obvious choice for obvious reasons. Isle of Arran Distillers is the closest distillery to Robert Burns' birthplace, Alloway, South Ayrshire, Scotland. There are two different types of Robert Burns whisky, a blended and single malt. The single malt is vatted from ex-bourbon casks and sherry hogsheads, and is a smooth, easy-drinking scotch to enjoy on Burns Night.
---