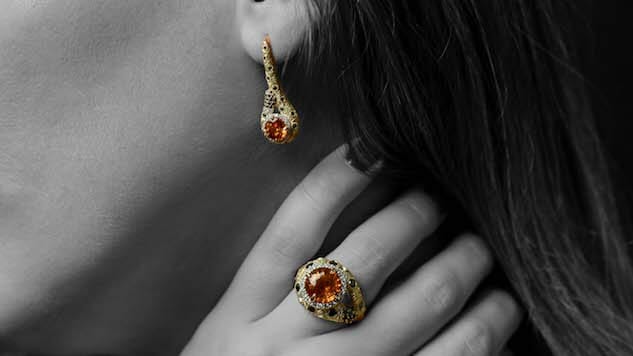 Just in time for the holidays, Cheetos has announced their first-ever online store, which is filled with items that are "inspired by the Cheetos essence of exceptionally spectacular fun and [put] the true meaning of opulence into the holidays."
Among the items supposedly designed by Chester Cheetah himself are Cheeteau Perfume, an orange pawprint-marked speedo, a cheetah onesie, orange toilet "paw-per" and the Eye of the Cheetah, a $20,000 earring and ring set made from 18-karat gold with a total of three orange sapphires, 78 white diamonds and 113 black diamonds.
Jeannie Cho, vice president of marketing for Frito-Lay, said, "Chester Cheetah's exquisite 'paw-manship' is on display throughout the seriously stylish, seriously for sale, collection that will wow your friends and family with gifts they didn't even realize they have to have—until now."
The yoga pants, nap sack and hat combo, and orange paw-shaped lounge chair are already sold out, so if you're desperate for some Cheetos-brand attire, make sure you get in quick. Shop the newly launched store in all its glory here.