Dine-and-Date: Austin's 7 Best Bars for a Tinder Date
Photos courtesy of The Roosevelt Room and
Food
Lists
Dine-and-Date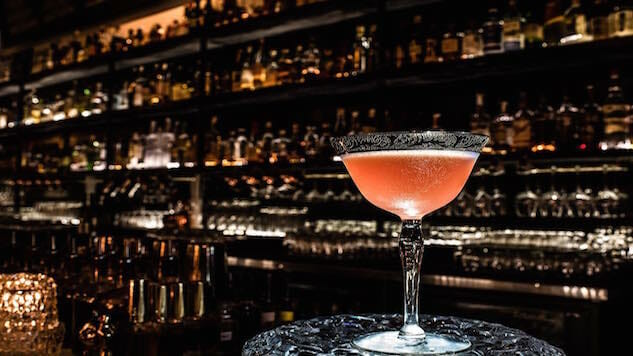 Are you swiping right, frantically trying to find a date before Vday in Austin? We have the perfect spots for that first meeting when the stars, and Tinder profiles, align. After all, everyone looks more attractive after a few cocktails and the following bars offer a swanky experience, excellent decor and strong drinks—a perfect recipe for getting lucky… or sneaking away for a quick exit if things get rough.
1. The Roosevelt Room
307 W 5th St
This warehouse district hotspot offers a comprehensive selection of cocktails—10 house and 53 "historically accurate" cocktails, to be exact. Light snacks and plates are offered, but come to Roosevelt Room for the cocktails. Reservations on weekends are strongly recommended, as this cozy venue fills up quick when the live music is playing. Be sure to tell your date that co-owner Justin Lavenue was featured on the cover of GQ.
2. Whisler's
1816 E 6th St
This open-air bar at the southern end of Austin's hipster-chic East 6th Street looks like someone raided an antique shop and set up tables in their backyard. While the decor is shabby-chic, the drinks are made by true cocktail connoisseurs. Come during happy hour and try these amazing cocktails on the cheap, then stay for dinner at award-winning food truck Thai Kun, parked outside. Stop by on the weekends for a chance to explore their mezcaleria.
3. drink.well.
207 E 53rd St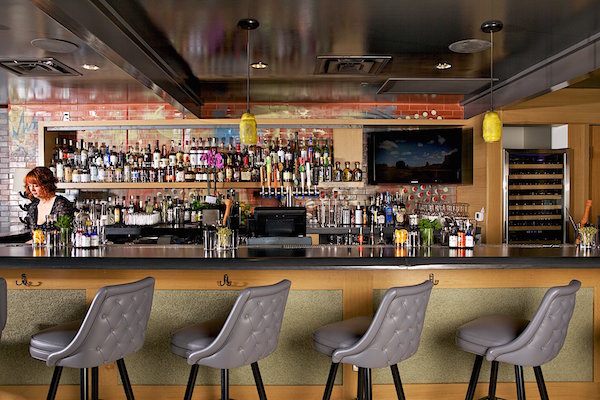 Photo courtesy of drink.well
This intimate North Loop gastropub is one of Austin's premiere cocktail bars and continues to offer fresh food and cocktails. Their menu boasts craft beer, wine and an extensive spirits selection that includes more than 75 American whiskies. While the drink menu dwarfs the food menu, definitely do yourself a favor and get some shareable plates to nosh on while you sip. You won't be sorry.
4. Prohibition Creamery
1407 E 7th St, Austin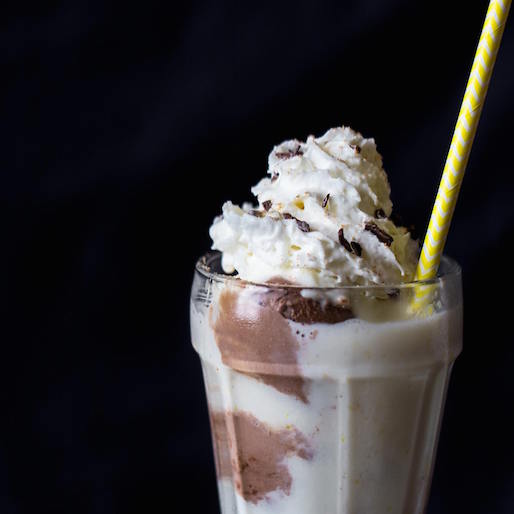 Photo courtesy of Prohibition Creamery
What makes a good cocktail even better? Ice cream. No, I'm not talking about a boozy milkshake (though Prohibition has those, too!) I'm talking about the ice cream itself. Flavors like Pecan Buttered Rum and Mezcal vanilla will give you a legit buzz, more so if you top it with some bourbon caramel, and the chocolate waffle cones are a perfect vehicle for the deliciously boozy ice cream. And while the ice cream itself is the star of the show, the cocktails are reasonably priced and put together with care.
5. Vox Table
1100 S Lamar Blvd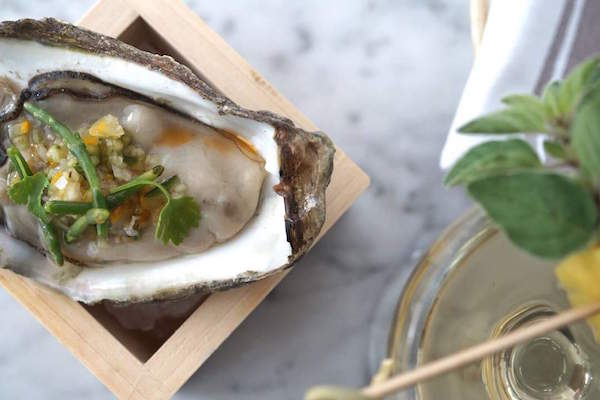 Photo courtesy of Vox Table
It's hard to decide what's better at this gorgeous bar and restaurant that looks like a page out of a magazine—the delicious seasonal small plates (if potato churros are on the menu, they are a must-try) or the perfectly made cocktails. Vox is tucked away on South Lamar. Take your date to the next level by popping across the street for a film at the popular Alamo Drafthouse.
6. TNT
507 Pressler St
Psst, sign up for Chilehead Rewards before you meet at this modern taco joint. You'll likely snag the monthly free appetizer out of it, and even if the date is lame this is the gift that keeps on giving. And while the food is great (don't miss Monday happy hour with $1.50 make-your-own tacos!) the tequila selection is one of the best in town. Try the Anejo Old Fashioned, a tequila take on the popular cocktail, or one of their Margaritas. You won't find store-bought sour mix here—the house margaritas use simple syrup and lime to achieve a refreshing marg that's perfectly balanced.
7. Full Circle Bar
1810 E 12th St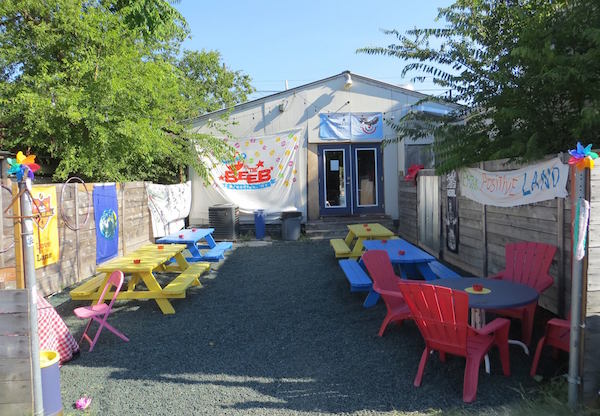 Photo courtesy of Full Circle Bar
For a more low-key date option, check out the local beer and challenge your date to a competitive game of Skee-Ball. Is the warm Austin air calling your name? Step outside and take that competition to the corn hole garden. Drinks in their full bar are cheap, happy hours and daily specials make it even more cost-effective to get your buzz on, and bartenders are friendly. And, unless it's a Skee-Ball league night, you'll avoid most of the crowds of the downtown bars.