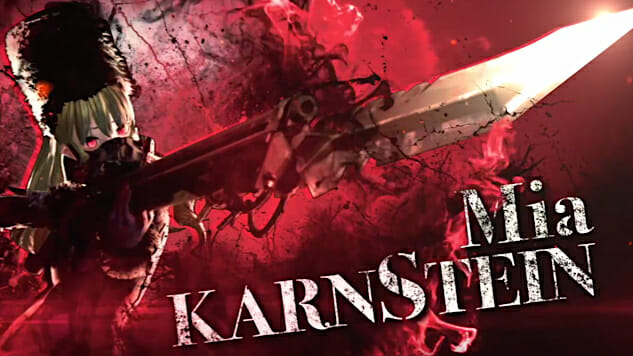 Bandai Namco has announced a new series of character-based trailers for its forthcoming action-adventure RPG Code Vein and said series has kicked off today, Monday, July 2, with the trailer for Mia Karnstein. In the trailer, we are introduced to Mia as she fights a powerful foe in order to protect her brother. Little is shown about her backstory, besides the fact that she will do anything to ensure the safety and protection of her brother. She keeps him safe and rids the world of evil via her trusty rifle with an excessively long bayonet that allows her to engage in both close and ranged combat. Her aesthetic is reminiscent of the late-czar era of Russia in the years prior to the formation of the Russian Republic. She also has a special power that allows a tail-like blade to emerge from her body and harm her foes. The new trailer shows her off while telling the viewer very little and that may be on purpose, due to the concept of lost memory that is weaved into Code Vein's narrative.
Code Vein is set in an alternate-future hellscape, in which sky-piercing cityscapes are now crumbling ruins of humanity's past that have been torn asunder by the Thorns of Judgement. At the center of this destruction lies a hidden society of beings called Revenants, who fall under the banner of the Vein. They hail from a final stronghold where the last few members of the Vein have banded together to fight off an all-encompassing evil—The Lost. The Lost are soulless beings devoid of all humanity who wander aimlessly in search of the fulfillment that blood offers them. The members of the Vein have taken a taste of blood, and it gives them certain gifts and powers that aid them in and out of combat. They must become some of what they hunt in order to combat the Lost. The player's journey takes them through hell and back in search of the lost memories of their character's past and an escape from the living nightmare that is the world.
Code Vein is set to slice its way onto PlayStation 4, Xbox One and PC on Sept. 28. Check out the brand new trailer for the Code Vein character Mia Karnstein below.