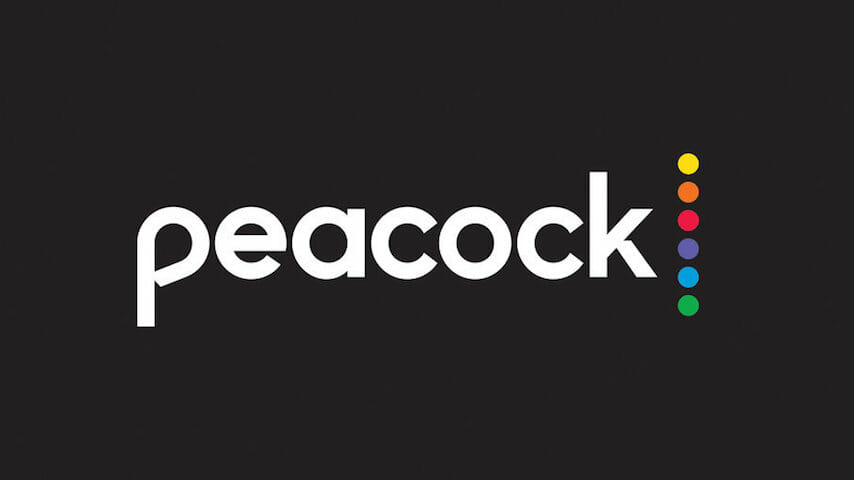 As a streaming service, Peacock is fiercely middle of the road when it comes to original content: It has a few genuinely exciting and fun series that are then balanced out by some real stinkers. In between is a decent-sized selection of inoffensive shows that won't change the world but also won't make you want to claw your eyes out either. All of this is to say that, relatively speaking, the NBC Universal-owned streaming service is probably now on par with the major streaming platforms (especially now that the biggest names in the business are being forced to confront years of reckless spending and confusing programming choices that have left their subscriber bases angry and confused).
But that's neither here nor there. You came here wanting to know which original shows are worth watching on Peacock. Below, you'll see that we've waded through the wild Peacock jungle to nail down which original series you don't want to miss.

The Amber Ruffin Show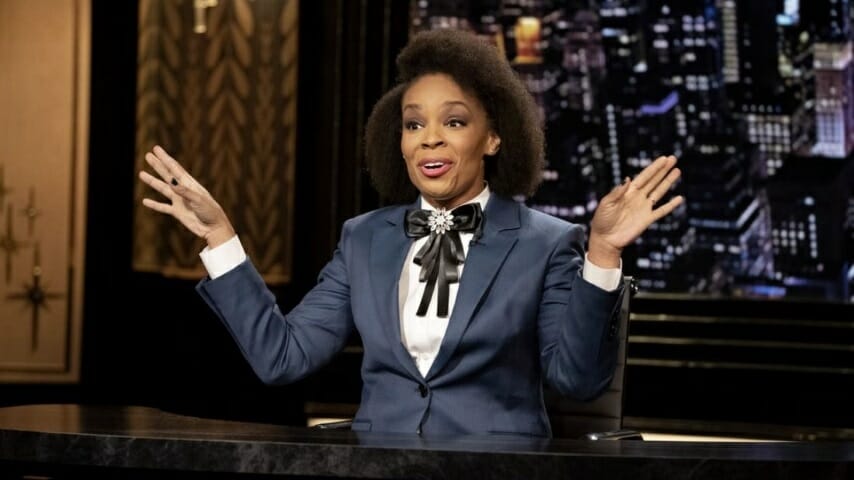 The Amber Ruffin Show immediately established itself as one of the funniest shows in late night when it first launched on Peacock. It helps that the show is nothing but comedy—no guest interviews, no bands, just a monologue and comedy sketches featuring writer/performer Amber Ruffin. If you've seen her on Late Night with Seth Meyers, you know how charming and disarming Ruffin can be—she's almost preternaturally cheerful, using that effervescence as cover for precision strikes against racism, systemic oppression, and the many indignities and traumas of the Trump age. That contrast works wonderfully during her brief appearances on Late Night, and she's been able to scale it out for her half-hour show without undermining it at all. —Garrett Martin
---
Dr. Death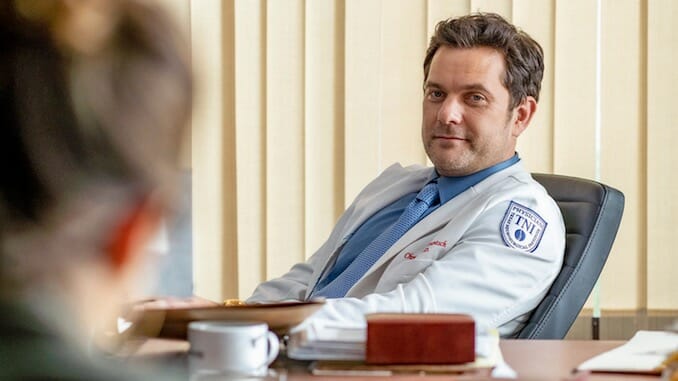 Whatever you think you know about the medical field will be upended by the Peacock series Dr. Death. And that after watching these eight episodes, you may never want to go to the doctor again. The limited series is more unnerving than any horror movie.
Dr. Death follows the true story of Dr. Christopher Duntsch (Joshua Jackson), a Dallas neurosurgeon who horrendously botched surgeries, leaving his patients heinously maimed or, in a few cases, dead. Among his transgressions: he sliced vocal cords, left sponges inside people's bodies, cut into muscles and nerves instead of bone. Wanting to cover their own you-know-whats, his employers passed him on from hospital to hospital with letters of recommendations carefully crafted by their legal departments. Finally, two doctors—neurosurgeon Robert Henderson (Alec Baldwin) and vascular surgeon Randall Kirby (Christian Slater)—made it their personal mission to stop him.
The writing, directing, and performances combine to make a taunt eight hours of TV, one that you will most likely quickly binge your way through. You'll also be left with the unsettling knowledge that this is a true story, that this could and probably will happen again. That it could happen to you. You might even be inspired to suddenly start eating right, getting your eight hours of sleep every night, and making sure to drink water and exercise regularly…. —Amy Amatangelo
---
Saved By the Bell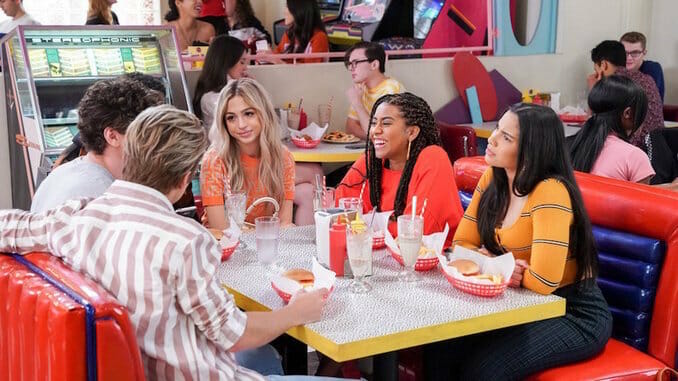 A new Max is back, as the retro after-school hangout spot frequented by the latest Bayside High class—a class which includes not only a core trio of white kids from Bayside's Pacific Palisades neighborhood (Zack, Kelly, and Jessie's kids included), but also a trio of Black and and Latinx kids who are forced to bus in from a lower income neighborhood after their own school gets defunded following a $10 billion budgeting ruh-roh by that irascible bleach-blonde scammer, Zack Morris—these days better known as (sigh) Governor Zack.
Enter: Saved by the Bell. Well, Saved by the Bell 2.0. The original talent is (almost) all on hand—stars Elizabeth Berkley, Mario Lopez, Mark-Paul Gosselaar, Tiffani Thiessen and even Lark Voorhies all reprise their original roles (as does Ed Alonzo as the Max's titular Max), while Berkley, Lopez, and Gosselaar join SBTB vets Peter Engel and Franco Bario as producers (the latter three as EPs). The dope af theme remix is here, too, rapper Lil Yachty putting a solid Gen Z twist on Scott Gale's iconic surf-slacker jam. But while 90s-era Saved by the Bell was a goofball sitcom of the sturdiest variety, Peacock's Saved by the Bell is pure 2020. Gone is the old school multi-cam format, the live studio audience. In their place is a slick single-camera comedy that—barring a smart pivot back to the original theme song and tone for the Homecoming/reunion episode halfway through the season—will feel far more at home alongside Peacock's other high school sitcom, A.P. Bio, than anyone trying to imagine a post-Peak TV take on Saved by the Bell is likely to believe.
To that end, it's nearly impossible to articulate just how impressive the high wire act is that showrunner Tracey Wigfield (Great News, The Mindy Project) is walking here. Not only has she managed, in the series' short Season 1 run, to split the difference between a love letter to and send-up of Bobrick's beloved original, but she's also succeeded at updating the show's vibe to hew more closely to the politically progressive, wryly self-aware tone endemic to contemporary Teen TV. I can't count the number of times I squawked so loud I rose half off my couch each episode, including in the final minute of the finale, which features a pitch-black joke so contextually perfect I literally stopped and rewound, just to bask in its dark clarity. —Alexis Gunderson
---
We Are Lady Parts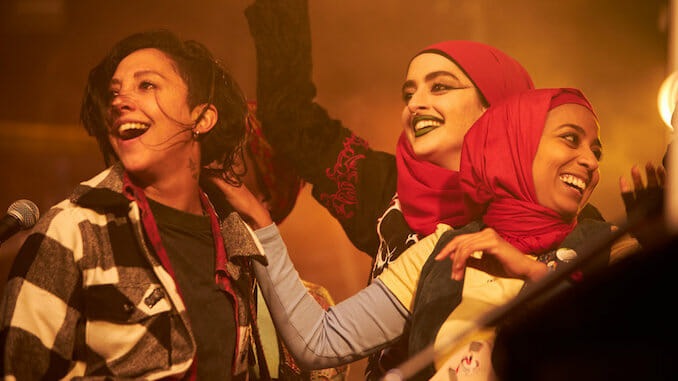 "Own your freakiness, before it owns you." So rings the declaration of Muslim mother, fierce bassist, and indomitably sweet spirit Bisma (Faith Omole). While she serves it as a piece of encouragement to the perpetually nervous, stage fright-ridden, but dorkily charismatic Amina (Anjana Vasan), it could easily translate to a subheading for Peacock's new raucous musical comedy series.
Documenting the accidental (but transformational) addition of the sometimes hapless, staunchly buttoned-up microbiology PhD student Amina to an all-woman, devoutly Muslim British punk band that takes delight in shredding the ears of its disapproving audiences, creator Nida Manzoor's series revels in the same tone of cathartic outrage as its titular band's riot grrl, punk, and heavy metal idols. With instantly lovable characters who practically bathe in anxiety around their interpersonal relationships, played by a cast of delightfully excitable performers who thrive in the series' melodramatic, stylized interludes, the show's first season is a combination of loud joy, anger, and terror that is especially well-suited for an audience facing the challenges of coming into their own, or coming out themselves.
In addition to a genuinely exciting soundtrack and brilliant bits of silliness in each episode, the series also sets itself apart by making the girls' repeated screw-ups a necessary launch pad on the road to DIY stardom. In its season finale rendition of "We Are the Champions," there's little doubt that no matter how often they get knocked down, the girls will keep rumbling, and continue to fine-tune their freakiness through encouragement and raw enthusiasm of their sisterhood. —Shayna Warner
---
A.P. Bio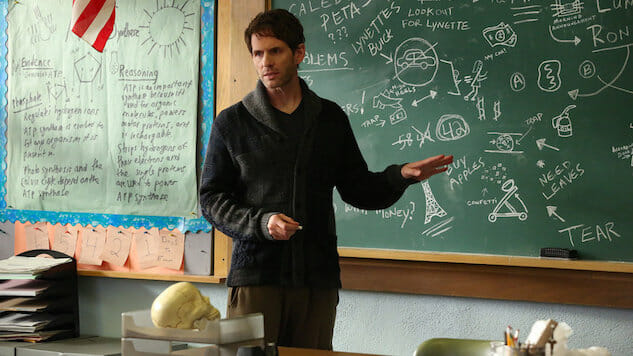 Few shows illustrate the fundamental problems with broadcast TV in the 21st century better than A.P. Bio. Mike O'Brien's hilarious sitcom ran for two seasons on NBC, and despite good reviews and a great cast (including Patton Oswalt, It's Always Sunny's Glenn Howerton, and SNL writer Paula Pell), it barely made a dent in the pop culture consciousness. It didn't get the audience a network show needs to stay alive, but it also didn't get the hype and word-of-mouth buzz that seems to be lavished exclusively on streaming or pay cable shows these days. It was a show stuck between audiences—the people who would most love it never saw it because they've largely tuned broadcast out, and the people who still regularly watch the legacy networks didn't vibe with its slightly surreal tone or surface-level cynicism. That's a shame, because A.P. Bio is one of the funniest, sweetest, and most charming sitcoms in years.
Thankfully, the show got another chance to win people over when it moved Peacock. And it lost nothing in the transition to streaming. There is a long list of reasons why this show is so good. Beyond obvious strengths like the cast and the writing, probably the two most foundational elements to the show's success are its tone and its setting. A.P. Bio immediately established its own unique voice, one that trickily dances between seemingly opposite notes. And by setting it in a high school, a setting rife with comic potential that's weirdly underexplored by sitcoms, it found a backdrop almost everybody is familiar with but that hasn't been done to death. —Garrett Martin
---
Rutherford Falls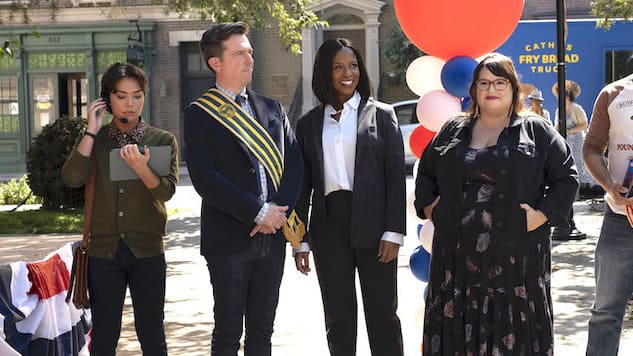 Rutherford Falls has all the makings of a typical Michael Schur sitcom: a catchy little jingle of a theme song, with mirrored musical interludes sprinkled into the story; topical pop culture references; an endearing slew of quirky characters; workplace banter. If you've even remotely enjoyed the comedies that have come before it (like Parks and Rec or Brooklyn Nine-Nine), you're sure to enjoy Peacock's latest addition to the bunch. The concept blends a traditional workplace comedy with deeper, more dramatic topics surrounding colonialism, Indigenous land, and, of course, "cancel culture"—all of which, when tossed around with clumsy humor, can land like a rotten egg on linoleum. Fortunately, with quick-witted writing and easy-going performances, Rutherford Falls opens unsuspecting, nuanced discussions on the once-fraught subjects.
The most controversial aspect about watching Rutherford Falls? You'll have to subscribe to Peacock, although the NBC platform houses most of Schur's other series. If that bounty hasn't seduced you yet, let Rutherford Falls be the straw that breaks the camel's back: it may not be perfect, but it's more than worthy of a friendly stream. In other words, best to get started now, in case it hits the masses like a true protege of The Office or Parks and Rec might. —Fletcher Peters
---
Killing It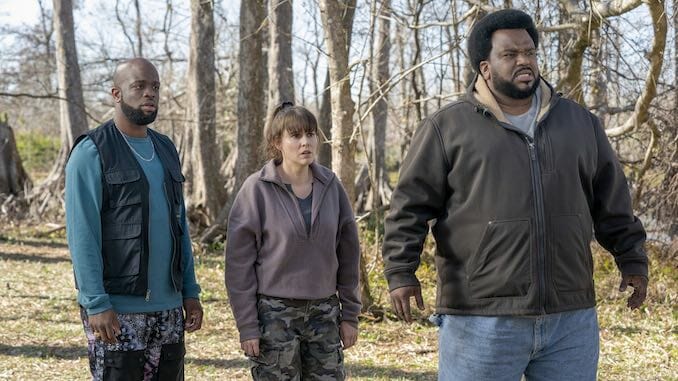 Killing It, a sitcom from Dan Goor and Luke Del Tredici, might sound like a live action riff on The Simpsons' Snake Whacking Day, but it's actually based on a real competition in Florida to help reduce the state's population of wild pythons. In a reverse of the sewer alligators of urban legend, Florida has a real problem with pythons bought as pets being released into the wild once they grow too large and unmanageable; without any natural predators, they've overrun the swampland and unsettled the state's ecological balance. Enter Craig Robinson and Claudia O'Doherty as two well-meaning hunters struggling with debt and unemployment who see the prize money as the way to realize their dreams. If you've ever seen either actor before, you know how charming and hilarious they are, and they instantly establish the kind of chemistry every successful comedy needs. They're joined by Scott MacArthur (of The Righteous Gemstones and The Mick) as an overly competitive YouTube hunting influencer also entering the contest, and stand-up comedian Rell Battle as Robinson's criminal younger brother who hides his inner pain beneath an unflappable exterior. (Battle's subplot as an assistant for a get-rich-quick hoaxster played by Tim Heidecker is one of the show's highlights.)
As ridiculous as "the snake hunting sitcom with the guy from the Pizza Hut ads" might sound, Killing It quickly reveals a serious side in its exploration of class divisions, personal trauma, and economic disparity. It's one of the few sitcoms I can think of that's explicitly focused on how our financial system preys on the least fortunate and most at-risk among us, with the true life absurdity of a Florida python hunt as the jumping off point for that discussion. Many comedies with a message hammer on it with a heavy hand, but Killing It explores how difficult life can be for its characters without ever feeling like a lecture or sermon. It's simply the world they live in and are accustomed to, the backdrop to all the jokes and character moments you expect from a sitcom, and the main reason Killing It is more than just a goofy comedy about killing snakes. —Garrett Martin
---
Girls5eva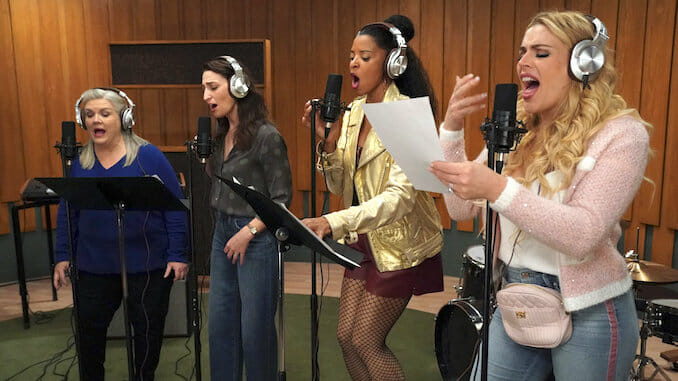 Meredith Scardino's series, which is also executive produced by Tina Fey and Robert Carlock—her bosses from Netflix's Unbreakable Kimmy Schmidt—focuses on the four remaining members of a one-hit wonder '90s girl pop group. Thrown together then by a lecherous and demoralizing manager, they had nothing in common, no autonomy over their talents or their bodies, and no idea what they were getting into. They sang songs entitled "Jailbait" and "Dream Girlfriends" (which included lyrics like "We've got the kind of birth control that goes in your arm. And tell me again why Tarantino's a genius"). Now Wickie (Renée Elise Goldsberry), Dawn (Sara Bareilles), Summer (Busy Philipps), and Gloria (Paula Pell) have all but been forgotten by anyone beyond a bored Wikipedia editor—until a chance at a comeback has them taking a second look at where they've been and where they're going.
Girls5eva is a cautionary tale about the era of low-rider jeans and sateen "going out tops"; about a time when young girls were supposed to giggle when their boyfriends compared them to the women in Maxim magazine and didn't flinch if their professors offered to buy them drinks after class. But it also has a special present for the Gen Xers, late Millennials, Xennials, and anyone else who groks with its commentary on aging and the frustration and rage one can feel over being ignored and underappreciated—especially the frustrations we have with ourselves for not being "better."—Whitney Friedlander
---
A Friend of the Family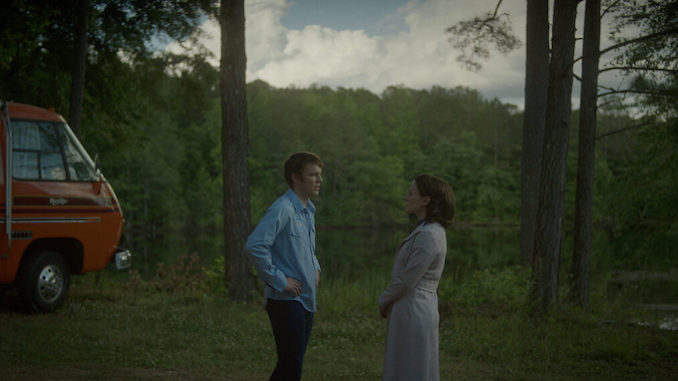 In constructing a case for how a sensational story could very well be plausible, A Friend of the Family showrunner Nick Antosca (Hulu's The Act; Candy) attempts to humanize and redeem two overly gullible parents. Jake Lacy stars as Bob Berchtold, a serial predator in 1970s Idaho who became so obsessed with neighbor girl Jan Broberg (Hendrix Yancey as the younger version; McKenna Grace as the older version) that he kidnaps her—twice. Anna Paquin and Colin Hanks play parents Mary Ann and Bob Broberg, who were too sheltered by their insular community to realize that they, themselves, were also Berchtold's victims. —Whitney Friedlander
---
Vampire Academy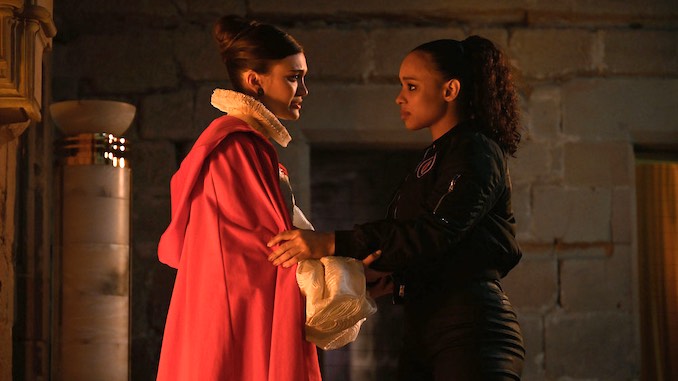 Even though The Vampire Diaries universe just met an unceremonious end, its mastermind Julie Plec and former TVDU actress Marguerite MacIntyre are bringing some more hot vampire drama to Peacock to fill the void. Based on a series of books of the same name by Richelle Mead, this is the series' second chance at adaptation after the spectacular failure of 2014's Vampire Academy film. The show follows half-vampire Guardian Rose Hathaway (Sisi Stringer) and vampire royalty Lissa Dragomir (Daniela Nieves) as they fight to keep their world protected against Strigoi (a type of feral, unhinged vampire driven only by bloodlust). Reveling in royal intrigue, high school drama, and classic vampire shenanigans, Vampire Academy is the perfect show to sink your teeth into. —Anna Govert
---
Lost Symbol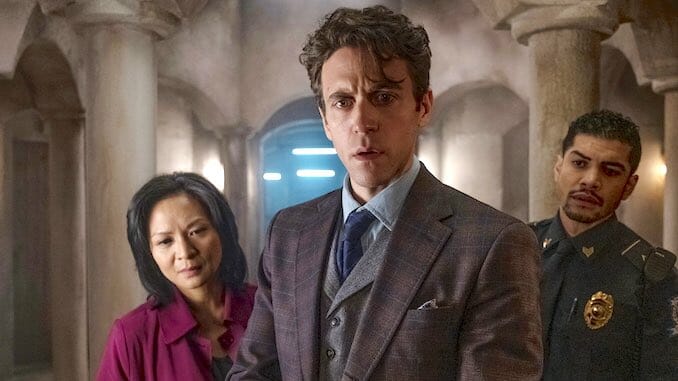 The tales of Robert Langdon and his hyper-specific expertise in deciphering ancient symbols captured movie-going audiences in the early 2000s with the The Da Vinci Code, a book-turned-film from author Dan Brown. In it, Langdon, a fictional Harvard University professor, becomes the prime suspect in a murder that only he can solve due to an unusual symbol on the dead body; escapades ensue. Fast forward to 2021 and the Langdon character is back for a new adaptation in The Lost Symbol on Peacock, this time investigating the disappearance of his mentor at the hands of a mysterious tattooed villain. The show, written and co-showrun by Dan Dworkin Jay Beattie, stars Succession's Ashley Zukerman as an attractive, somehow younger version of the role that Hanks originated.
The series is your typical caper: after being summoned to Washington D.C. under false pretenses, Langdon is thrown into a mystery that requires his specific knowledge and skill. Previous Dan Brown stories have relied heavily on interpretations of ancient Christianity and Catholic tales and symbols while injecting the story with a time-sensitive treasure hunt, and The Lost Symbol is no different. Episodes are fast-paced and engaging, making the series' new adventures with a familiar character freshly entertaining. —Radhika Menon
---
The Resort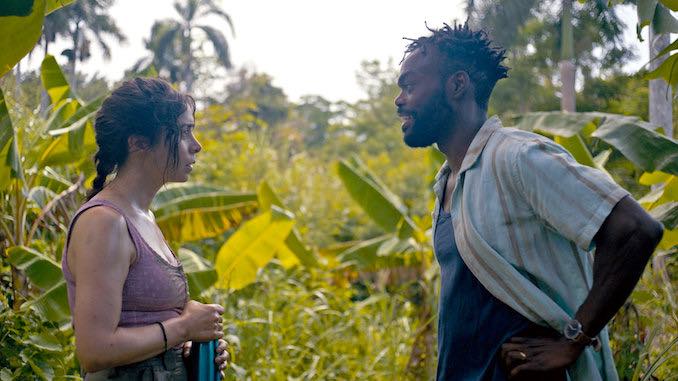 The Resort concocts an ambitious vacation adventure that provides both fast-paced escapism and a meditation on the languid effects of time. For their 10th wedding anniversary, Emma (Cristin Milioti) and Noah (William Jackson Harper) book a stay at a picturesque resort on the Mayan Riviera. Their relationship's in a lull, and the trip offers the perfect opportunity to reconnect. But while Noah's content to weather this out, Emma's crisis has deepened into something more existential. When she stumbles upon a dusty Motorola that belonged to a college kid who disappeared 15 years prior, she decides to investigate the strange case. Part old-fashioned adventure à la Romancing the Stone, part love story, and part off-kilter comedy, the show cuts across two timelines as it unravels the mystery. Not all of The Resort's ambitions quite land in its short runtime, but to its credit, the show's confident trek forward also smooths down loose threads. The rapid twists and likable cast make the mystery a diverting watch that doesn't take long to get into. —Annie Lyons
---
For all the latest TV news, reviews, lists and features, follow @Paste_TV.