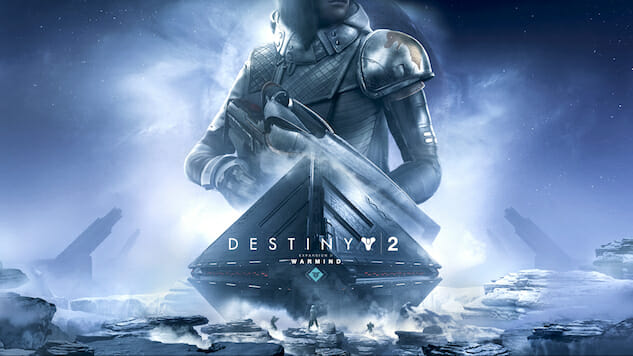 On Tuesday, developers from Bungie and Vicarious Visions hosted a livestream to reveal the newest expansion of Activision's Destiny 2. The forthcoming expansion, Warmind, is set to release on May 8.
The livestream revealed new additions to the Destiny storyline that are set to be included in the Warmind expansion. The new narrative will take players back to planet Mars, following a never-before-seen hero, Ana Bray, in her battle against the artificial intelligence system known as Rasputin, as well as a new Hive enemy known as Nokris.
The livestream also included screenshots of new exotic weapons and armor pieces coming with the Warmind expansion. A preview of the new weapons gameplay was released on Monday through Destiny 2's Twitter page.
Amplify the Void.

A preview of Exotic weapon changes coming in Season 3. pic.twitter.com/UNKx55vPbO

— Bungie (@Bungie) April 23, 2018
Some fan favorites from the original Destiny are set to come back in the Warmind expansion, including Suros Regime auto rifle, the Eternal Warrior Titan helmet and the Claws of Ahamkara Warlock gauntlets. In response to the wave of negative player feedback received earlier this year, Bungie has also said they'll be making most of the existing exotic weapons much stronger.
One of the main subjects of the livestream was a new sort of public event called "Escalation Protocol," which can only be activated after finishing the campaign. This event involves facing off against scores of Hive enemies, released throughout seven waves. Each wave ends by defeating a unique boss, with reward chests spawning after completing the third, fifth and seventh waves.
Again, Destiny 2's second expansion pack, Warmind, is due out on May 8. Watch Warmind's cinematic prologue down below. You can purchase the Destiny 2 Expansion Pass (and get access to both of the game's expansions) right here.