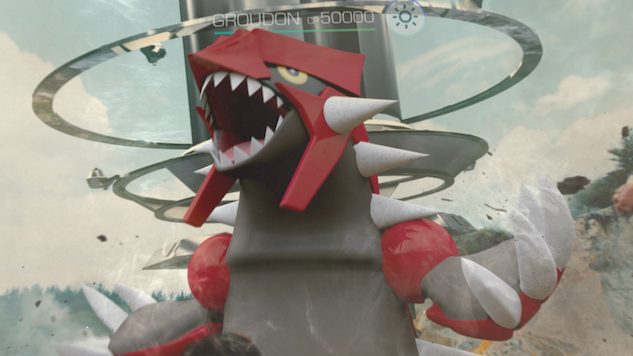 With third-generation Pokemon joining in on Niantic's Pokemon Go comes some new Legendary monsters, as well. We had a brief look at Groudon in the trailer promoting this new wave of Ruby/Sapphire-era Pokemon, but Groudon has just now been officially been deployed, according to the videogame's official blog, which explains:
Groudon, the Ground-type Legendary Pokémon originally discovered in the Hoenn region, is now appearing in Raid Battles around the world! Keep an eye out for Groudon at Gyms near you, and you may be one of the first to catch this Legendary Pokémon. But don't delay—Groudon will only be available until 1:00 p.m. PST on January 15, 2018.
No word yet on if we'll see Groudon's water-type counterpart, Kyogre, sometime soon. But it certainly makes sense that the weather-themed Legendary Pokemon are making their way to the popular AR game, with Pokemon Go now taking real-world weather into account. For now, have fun attempting to catch this Legendary at a gym near you.