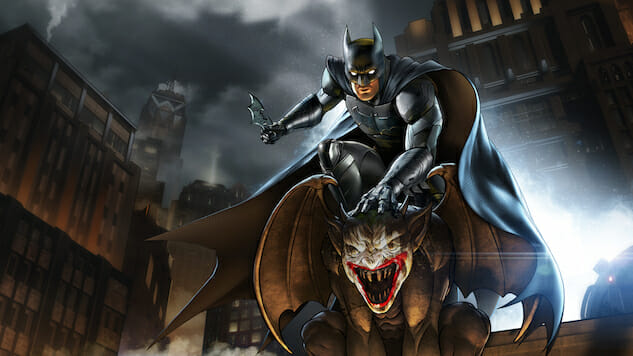 Telltale Games, the developer behind several popular adventure games, is undergoing an apparent restructuring—unfortunately, this is at the cost of about 25 percent of their workforce. GameIndustry reports that 90 out of 400 staff members at Telltale have been laid off, effective immediately.
The developer's reasoning is not completely clear, though they explain in a statement that the move is meant "make the company more competitive as a developer and publisher of groundbreaking story-driven gaming experiences with an emphasis on high quality in the years ahead." These changes should not have any effect on Telltale's previously announced projects, such as the ongoing second season of Batman, season two of The Wolf Among Us, and a fourth and final season of The Walking Dead.
A statement from CEO Pete Hawley mentions the "shifting industry" and "reorienting [Telltale] with a focus on delivering fewer, better games with a smaller team." Besides the aforementioned projects, the Sam & Max studio's post-Walking Dead breakout games include Game of Thrones, Minecraft: Story Mode, Guardians of the Galaxy and Tales from the Borderlands. With so many projects lined up, the studio may have been biting off more than they could chew. Critical reception of Telltale's games has faltered slightly in recent years, with a common criticism being the lack of graphical updates between projects and various technical issues.
Hawley adds to his statement:
I'd like to express our respect for all the contributions that these incredibly talented artists, storytellers and more have made to this company, and that this decision is in no way a reflection on the quality or dedication of their work. We have made available our full career assistance services to help our affected colleagues and friends—and their families—navigate this difficult transition as quickly as possible.
Telltale recently released the season finale of their Guardians of the Galaxy series, an episode titled "Don't Stop Believin'." A collection of their Walking Dead games will release on Xbox One and PlayStation 4 on Dec. 5.