All Four Versions of A Star is Born Streaming at a Discount on FandangoNOW
Photo by Neal Preston/Warner Bros.
Movies
News
A Star Is Born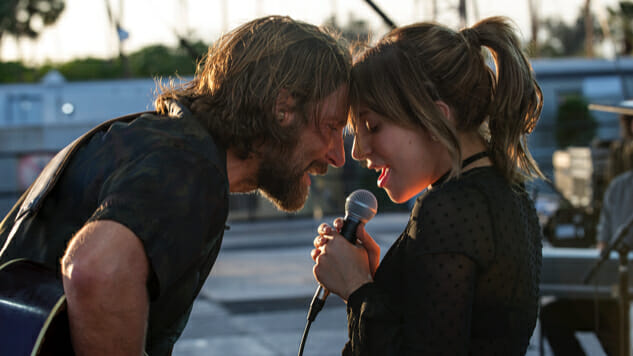 All four iterations of A Star is Born—from Bradley Cooper and Lady Gaga's 2018 box-office smash and awards favorite to the Janet Gaynor-starring 1937 original—are streaming at a discount on FandangoNOW this month.
Starting today, Jan. 15, Cooper's A Star is Born—coming off a Golden Globe win for best original song—is available for purchase on the service for $3 off with the promo code STARISBORN. The film won't be available to rent on FandangoNOW until Feb. 19, so this promo, set to expire on Jan. 31, will only benefit folks who buy the film.
The three previous versions of A Star is Born, starring Barbra Streisand (1976), Judy Garland (1954) and Gaynor (1937), will be available to rent starting this Friday, Jan. 18, for just $0.99 each (or to own for $7.99). That deal, however, ends on Jan. 24, so hustle up if you're a dedicated A Star is Born completist.
We ranked Cooper's A Star Is Born among the best movies of 2018—find out how it fared here.