Game of Thrones Star Alfie Allen Joins Casts of JoJo Rabbit, How To Build A Girl
This news does not reek
Photo by Kevin Winter/Getty
Movies
News
Alfie Allen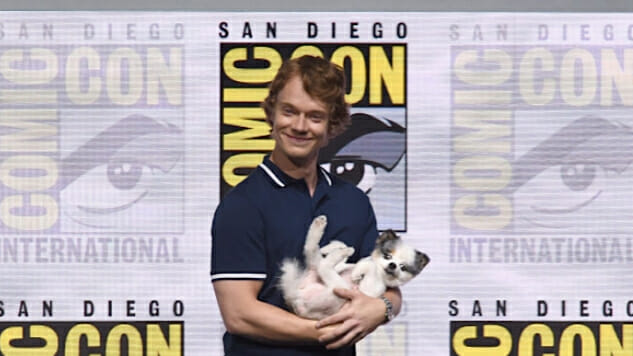 Alfie Allen is breaking free of his circle of torment and misery in Game of Thrones to seek lighter pastures. He has officially joined the cast of two forthcoming movies, How To Build A Girl and JoJo Rabbit, as reported by Deadline. Monumental Pictures' How To Build A Girl is directed by Coky Giedroyc and is about Johanna Morrigan (Beanie Feldstein, Lady Bird), who is described as "an opinionated and overweight girl desperate to leave her hometown." She creates a persona in the form of Dolly Wilde, a badass music critic. Allen will play John Kite, a rock star whom Morrigan is supposed to interview.
The other movie that Allen has been cast in is Taika Waititi's next project, Fox Searchlight Pictures' JoJo Rabbit, a World War II satire about a young boy, an active member of the Hitler Youth, who is confronted with the reality that his mother is hiding a young Jewish girl and the resulting decisions he has to make. Written and directed by Waititi, the film will be darkly comedic and Waititi himself has a starring role as the young boy's imaginary friend: Adolf Hitler. Sam Rockwell will play the captain of the Hitler Youth camp, Captain Klenzendorf, while Allen has been cast as his second in command, Finkel.
Allen seems to be playing both in- and out-of-character roles in these projects. He also played the Russian mobster who stomped on John Wick's dog, and he can next be seen in Shane Black's The Predator.