Watch the Whiplash-Inducing Trailer for Chris Evans/Ana de Armas Romantic Action Movie Ghosted
Photos via Apple TV Plus
Movies
News
Apple TV Plus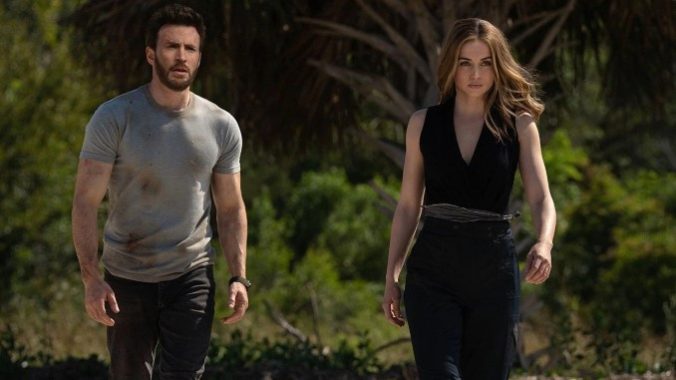 We've seen some jarring transitions in movie trailers in recent memory, but the first look below at Chris Evans/Ana de Armas action romance Ghosted should win some kind of award in the category. A full minute into the trailer for what looks for all intents and purposes like a conventional romantic comedy, this one pulls one of the more whiplash-inducing swerves we've ever seen. Just as we've seen Chris Evans travel across the Atlantic to find the girl of his dreams after she ghosted him following their first romantic encounter, out come the guns and international terrorists.
Yes, it would seem that Ghosted, directed by Rocketman and The Offer helmer Dexter Fletcher, falls into the surprisingly stuffed "my significant other is actually a spy" camp of romantic action flicks, joining such company as True Lies, Mr. and Mrs. Smith or Knight and Day. It's a familiar energy despite the tonal whiplash, although it's amusing to see the former Captain America playing the ingenue role here, with Ana de Armas having a chance to elevate herself to action movie lead following a smaller supporting turn in No Time to Die. Also: Was that Adrien Brody popping up ever-so-briefly as the villain, just before the martial arts stuntwork kicks into high gear? What the hell kind of movie is this, anyway?
In reality, Ghosted feels like exactly the sort of mid-budget romance or action movie that is increasingly confined to the streaming world these days, especially associated with Netflix. Not content to be left out, Apple TV+ will debut Ghosted on April 21, 2023. Check out the first trailer below.