James Cameron Still Has Absurd Amount of Avatar Sequels Planned, Avatar 2 Delayed to 2020
Image via 20th Century Fox
Movies
News
Avatar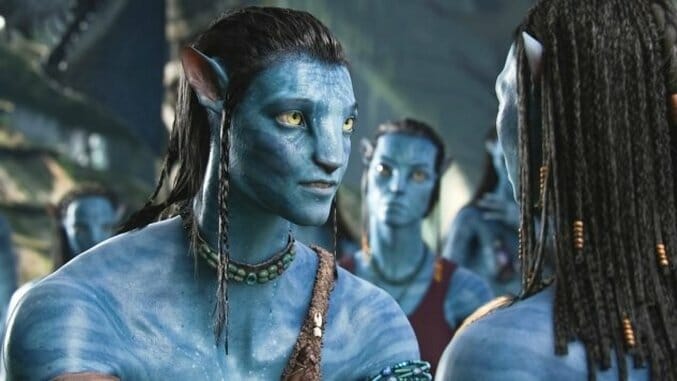 That's right, Avatar 2 through 5 are still in our collective future, but we're going to have to wait until 2020—11 years after the first entry—to see the first sequel.
Avatar 2 was originally set for 2014 before being knocked back to 2015, then 2017, then to 2018, then past that to an unspecified date. Today, the franchise's official Facebook page confirmed the new release years assigned to each film:
Great to be working with the best team in the business! Avatar takes flight as we begin concurrent production on four sequels. The journey continues December 18, 2020, December 17, 2021, December 20, 2024 and December 19, 2025!
We understand if you're starting to worry about James Cameron. It's hard not to at this point. But … he sort of gets a free pass on these things now, doesn't he? After The Terminator, Aliens, Titanic and 2009's first Avatar, perhaps the man should be allowed to spend the back half of his life chasing this crazy dream. His films have certainly grossed enough for Hollywood to let him do so, at least. After all, Avatar is still the highest-grossing film of all time.
In other recent Avatar news, Cameron and game development studio Ubisoft Massive announced an official Avatar videogame back in February, which you can read more about here.