Watch Barack Obama Find Himself in the New Trailer for Netflix's Barry
Images via Netflix
Movies
Video
Barry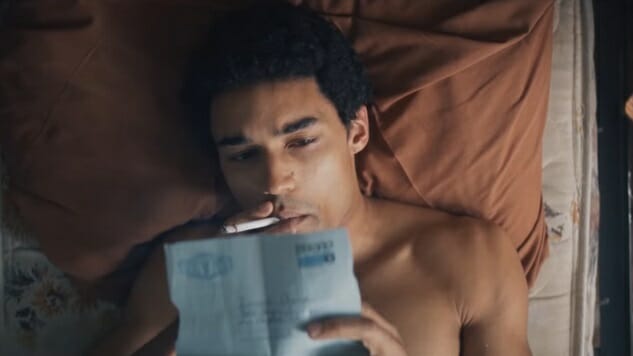 Barack Obama is dealing with a lot right now. He's the President of the United States, at least for the next few months, so that may seem like an understatement. Of course, the 44th president was once dealing with an entirely different set of problems as a college student. It's that time in his life that will be the focus of Barry, the second film to come out this year about Obama, which has just debuted a new trailer.
Barry will look at a different part of Obama's life than Southside With You, which focused on his first date between Michelle Obama. Barry follows Obama as he arrives in New York in 1981 to begin his junior year at Columbia. As the new trailer suggests, Barack, or Barry to his friends, is stuck between several social worlds. Barry also has to deal with strained relationships with his Kansas-born mother and his estranged Kenyan father.
Directed by Vikram Gandhi, Barry looks to be an exploration of the complex racial dynamics that are still at work in our country today, and at the unique way in which Obama has attempted to address and deal with them his entire life.
Devon Terrell takes on the lead role, and the film also stars Anya Taylor-Joy, Jason Mitchell, Ellar Coltrane, Ashley Judd and Jenna Elfman. Check out the trailer for Barry above, revisit the first teaser here, and catch the full film when it hits Netflix on Dec. 16.