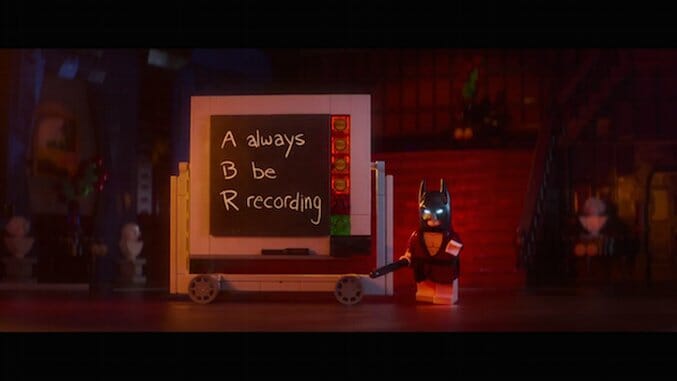 The first trailer for The LEGO Batman Movie came out at the end of last week, which meant that we'd need to wait at least several more months for the next one, right?
Wrong. Because Batman's Batman. And Will Arnett's LEGO version of the Caped Crusader 1) is always hilarious and 2) would totally release two trailers in quick succession. This new one pokes fun at not only that idea, but also at previous Batman movies—including the one currently topping box office charts (and angering critics everywhere)—and "that weird one in 1966," which gives us an opportunity to see Adam West's TV Batman doing an absurd dance.
We also get our first taste of Ralph Fiennes as Alfred Pennyworth, who gets mercilessly kicked into a grand piano in a display of what we can only hope is a Batman-Alfred interaction characteristic of this movie.