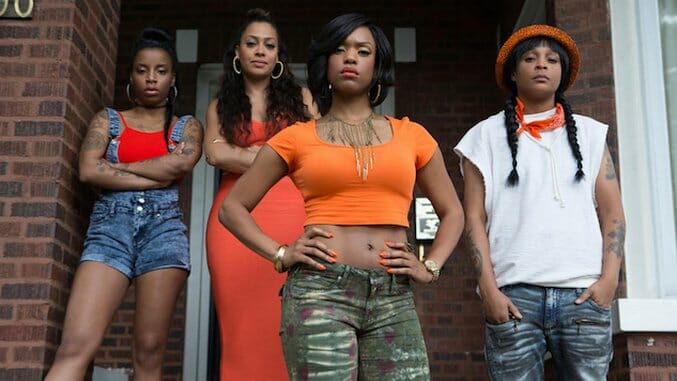 It's been a strange year for film here at Paste. Several of us have felt very out of sync with the critical consensus. In fact, in our Top Fifty Movies of the Year list, below, it's very possible that none of our top 25 will be nominated for a Best Picture Oscar. But we don't see that as a failing; we actually see it as a happy circumstance where we're able to bring you our very favorite films, many of which seem to be falling through the cracks, awards-wise. From transgender sex workers to heroic sex strikers, here are the top 50 movies of 2015.
---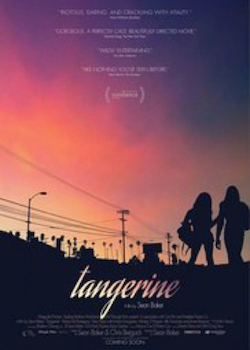 50. Tangerine
Tangerine is an uncontrollable, outsized experience, contradictorily a brisk, compact 88 minutes totally absent of waste. Sean Baker, directing through iPhones outfitted with anamorphic lens adapters, has a mission, much like his protagonists, two transgendered prostitutes working Santa Monica Boulevard. Baker invites us to feel what Sin-Dee and Alexandra feel, which frankly isn't that far off from what most of us feel in our day to day. And that happens to be the film's greatest stunt: We think ourselves apart from these women, utterly different, but the truth is that we're far more alike than we realize at a glance. And Tangerine gazes far deeper than that. (Read the full review here.) —Andy Crump
---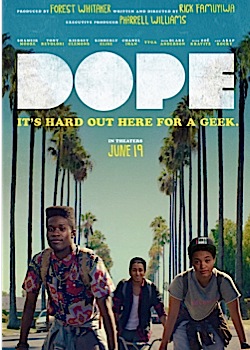 49. Dope
Writer-director Rick Famuyiwa's latest feature opens with onscreen definitions of its title, Dope, referencing 1. drugs; 2. a stupid person; or 3. cool and very good, respectively. A critical and audience favorite from this year's Sundance Film Fest, Famuyiwa's frenetic mashup of twisted cautionary tale-meets-comedy caper touches upon all three definitions. Despite jarring shifts in tone, the film deftly raises important issues about socioeconomics and race in America without sermonizing its audience. This isn't a straight-up, feel-good comedy—drugs and gangs aren't easy comic fodder—but Dope satirizes preconceived notions of race and culture, and Famuyiwa keeps things entertaining while still posing hard-hitting questions to the characters and audience. (Read the full review here.) —Christine N. Ziemba
---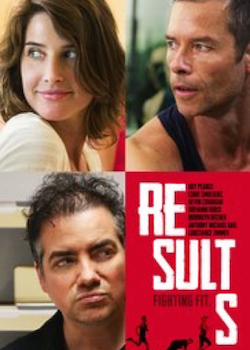 48. Results
Results is a significant departure for Andrew Bujalski. While relatively low-budget, this is the director's biggest film to date—there's no shaky camerawork or poor sound quality here, and working, notable actors are seemingly getting working day rates. Bujalski's Funny Ha Ha, in 2002, was one of the first to be coined "mumblecore," and the awkward but natural performances from its nonprofessional actors became a defining characteristic of the movement. There's certainly more polish from Cobie Smulders, Guy Pearce and Kevin Corrigan, but their performances—refined and, admittedly, "professional"—only enhance the lived-in nature of the characters Bujalski's created.
These characters all happen to be rather pathetic, emotionally stunted and odd human beings—but you can't help but become invested in their lives, each with their own endearing quirks, each amusing in their own way to discover and observe. The film is a series of tiny, revealing moments. —Regan Reid
---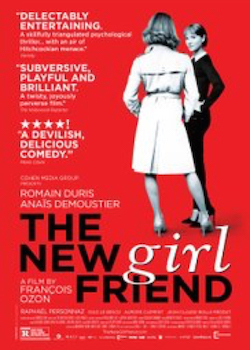 47. The New Girlfriend
The intimacy of female friendships and the unpredictable ways that people grieve are at the core of The New Girlfriend, but its surface is focused on sexier, kinkier matters. A sly little treat, The New Girlfriend watches what happens when a woman (Anaïs Demoustier) becomes close to her dead best friend's husband (Romain Duris), who reveals to her a closely-guarded secret: He prefers dressing as a woman. Writer-director François Ozon (working from a short story by Ruth Rendell) eschews camp for an erotic, thoughtful drama about female friendships. (Read the full review here.) —Tim Grierson
---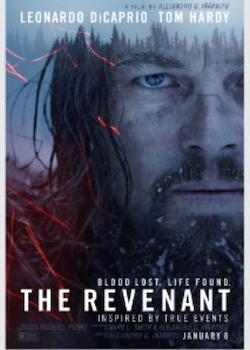 46. The Revenant
Savage, pummeling, an endurance test, and the most visually striking movie you'll see all year, Alejandro Gonzalez Inarritu's The Revenant is a dark ride through the depths of humanity and a father's search for justice. Leonardo DiCaprio, in a wild, physical performance, plays frontier trapper Hugh Glass, who, mauled by a bear and left for dead, survives to embark on an epic quest for revenge against the man who left him for dead and murdered his son. Another mesmerizingly gorgeous collaboration between Inarritu and celebrated cinematographer Emmanuel Lubezki, the ruthless story is so naturally artistic that it's easy to lose sight of the technical mastery involved, but the result is a brutal, edge-of-the-world Apocalypse Now. —Brent McKnight
---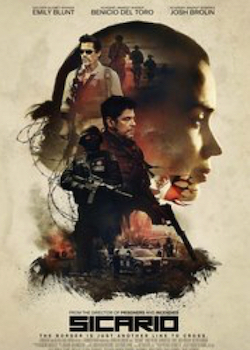 45. Sicario
Denis Villeneuve's considerable strengths and severe limitations are both present in Sicario, a Traffic-by-way-of-Zero Dark Thirty look at American drug policy along the Mexican border. This propulsive action thriller boasts a series of strong performances and is punctuated by some ace suspense sequences. As a piece of sleek, grown-up entertainment, it most assuredly succeeds. But it's all the trappings around Sicario where matters get far more complicated. Even if the film doesn't tell us much that we don't already know about America's drug wars, it tells it with abundant skill. (Read the full review here.) —T.G.
---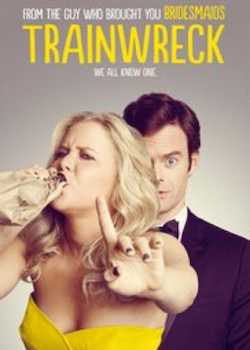 44. Trainwreck
Think of Trainwreck as Amy Schumer's comedy fed through Judd Apatow's directorial dehydrator: It's 124 minutes of everything we love about Schumer deprived of just enough bite and flavor to keep us tantalized, and not enough to make the experience special. To the credit of both Apatow and Schumer, who wrote the whole damn thing, they've made a funny film—and in fairness, "funny" is all that Trainwreck needs to be. When the picture clicks, you'll be too busy bearing down and expelling laughter to catch any air or worry about politics. Schumer and her colossal supporting cast easily prove that all anyone needs to cut together a solid comedy is good old-fashioned chemistry, sharp delivery, and a surfeit of killer punchlines. —A.C.
---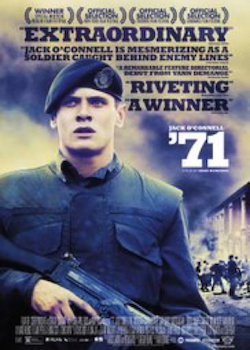 43. '71
'71 is a claustrophobic experience, as gray and imposing as the film's muted color palette. Set largely in Belfast during the midst of one of the most violent periods of the Northern Ireland Conflict, the feature directorial debut of Yann Demange doesn't floor us with fresh insights about war or man's inhumanity to man. No, '71 is far too intimately focused on its besieged protagonist for anything so sweeping. How can one worry about poetry when not getting killed is the higher priority? In such a crucible, soldiers are, as one person says in '71, merely meat, but there's no teary-eyed revelation in the fact—like everything here, it's presented as blunt truth. (Read the full review here.) —T.G.
---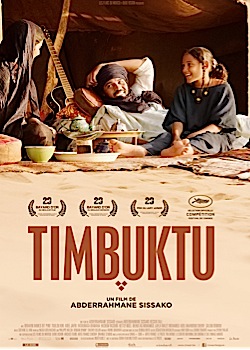 42. Timbuktu
It'd be easy to forgive Timbuktu if it milked its subject matter for as much grandiose emotion as possible. After all, there's plenty to get worked up about when examining the atrocities that Islamic jihadists committed while occupying North African villages. But director Abderrahmane Sissako (Waiting for Happiness) takes a more deadpan approach, dismantling the extremist ideology with sharp observations and clever juxtapositions. By exposing the human element behind it, Sissako creates a deeper sense of the ordinary people behind the horrific events. No matter how terrifying the moment of history, someone behind it probably just wanted to sneak away for a cigarette, whether smoking was forbidden or not. (Read the full review here.) —Jeremy Mathews
---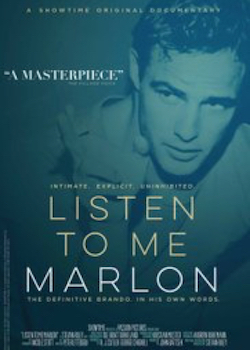 41. Listen to Me Marlon
There's a certain ghoulishness to the concept on the face of it: a beyond-the-grave autobiography of legendary—and legendarily difficult—actor Marlon Brando made up almost entirely out of his own confessional audio recordings, with director Stevan Riley overlaying film clips, interview snippets, behind-the-scenes footage, and more on top of it all. But what's most disarming about Listen to Me Marlon is Brando's at-times-brutal honesty in addressing his life and his craft. There's barely a trace of the infamous eccentric; he's consistently forthright and thoughtful even when it comes to explaining his stranger actions post-1972. Though Riley's film certainly comes from a place of admiration for its subject, this is far more than a hagiographic tribute. Instead, Listen to Me Marlon reveals a flawed yet thoughtful human being as committed to being truthful about his own personal life as he was imparting inner truths as an artist. —Kenji Fujishima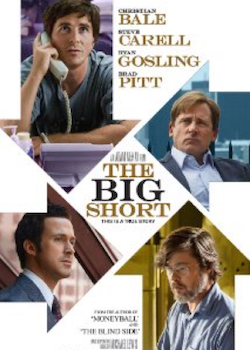 40. The Big Short
The Big Short, Adam McKay's kaleidoscopic look into the months leading up to the 2007 financial meltdown, is an angry film. And rightfully so—the amount of callous thievery characters uncover here is enough to make any rational person's blood boil. It's also, unquestionably, a funny film, tempering its acerbic leanings by highlighting just how blatantly surreal the whole ordeal truly was. McKay looks to counteract the inherently dry, impenetrable subject matter on display with boatloads of vibrant, cinematic style. The Big Short may not always succeed, but it stands as an essential film nonetheless. (Read the full review here.) —Mark Rozeman
---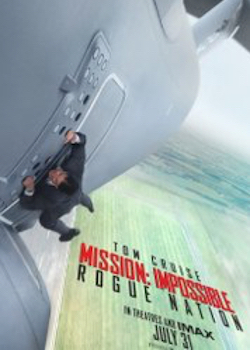 39. Mission: Impossible – Rogue Nation
Thrilling and suspenseful, Mission: Impossible — Rogue Nation balances a glitzy, glamorous aesthetic with brash action, a frenetic pace and sheer excitement. The latest in the Tom Cruise-starring franchise sets its hooks quickly and hurtles you forward. The continually escalating mayhem propels the film past any of the otherwise glaring plot holes, and the action is chaotic enough to gloss over how ludicrous the plot actually is once you stop and think about what's happening—which is of relatively little consequence. Almost ten years into the M:I franchise, this new installment is a welcome addition to the expert action-filmmaking canon. (Read the full review here.)
—B.M.
---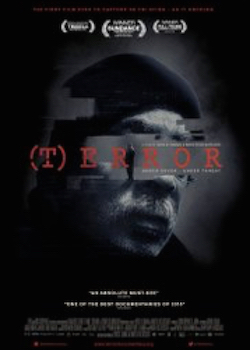 38. (T)error
The title, pointing out the similarity in the words "terror" and "error," is the closest this absorbing, sobering documentary gets to cutesiness. Otherwise, (T)error grimly offers a terse tale of an aging former Black Panther who has turned FBI informant, snitching on suspicious Muslims not because of any sense of righteousness but because he needs to make a living. Directors Lyric R. Cabral and David Felix Sutcliffe want to expose the ethically slippery activities in which the U.S. intelligence agencies are engaged in our name. But (T)error is just as upsetting in its stark depiction of the country's haves and have-nots, illustrating how the powerless, minorities and the disenfranchised tear each other apart while those in authority watch from the sidelines. —T.G.
---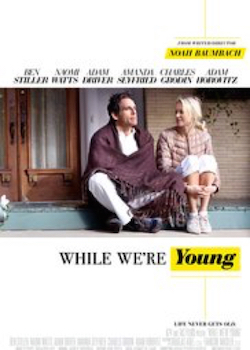 37. While We're Young
Noah Baumbach gives Ben Stiller an opportunity to do more than his usual woe-is-me schtick, though he gets to that as well, in While We're Young. Stiller and Naomi Watts play a couple of married, 40-something documentary filmmakers who encounter a younger hipster couple and rethink how they're living. Adam Driver is full of his uniquely irresistible Adam Driver charisma, like a pied piper leading his older friends down a hilariously path that takes unexpected turns. (Read the full review here.) —Josh Jackson
---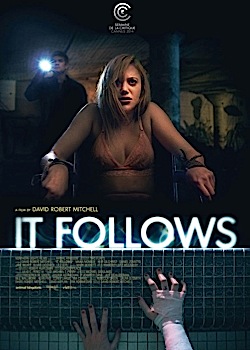 36. It Follows
The specter of Old Detroit haunts It Follows. In a dilapidating ice cream stand on 12 Mile, in the '60s-style ranch homes of Ferndale or Berkley, in a game of Parcheesi played by pale teenagers with nasally, nothing accents—if you've never been, you'd never recognize the stale, gray nostalgia creeping into every corner of David Robert Mitchell's terrifying film, but it's there, and it feels like Metro Detroit. It Follows is a film that thrives in the borders, not so much about the horror that leaps out in front of you, but the deeper anxiety that waits at the verge of consciousness—until, one day soon, it's there, reminding you that your time is limited, and that you will never be safe. Forget the risks of teenage sex, It Follows is a penetrating metaphor for growing up. (Read the full review here.) —Dom Sinacola
---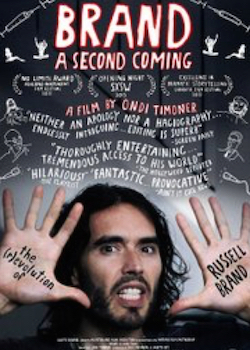 35. Brand: A Second Coming
Russell Brand is a powerhouse of 21st century media—beginning as a groundbreaking stand-up comedian, he moved into film acting (achieving breakout status in 2008's Forgetting Sarah Marshall), and then, unpredictably, into status as a substantive social and political commentator. He also managed to work in a brief and headline-rich marriage to singer Katy Perry. His outrageous antics are given an additional edge by his well-publicized struggles with substance abuse. When you think about it, perhaps the only documentarian that would be up to the challenge of capturing Brand's worlds of personality on film would be Ondi Timoner, perhaps the documentary world's premier chronicler of brilliant insanity (or is it insane brilliance?). Perhaps most impressively of all, Timoner doggedly pursues—and arguably captures—the sincere and tender soul behind the bluster. —Michael Dunaway
---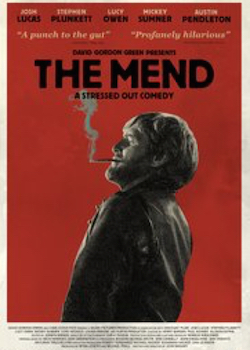 34. The Mend
The Mend is a refreshingly genuine film, fueled by infectious energy and the coarsest of humor. The loosely strung plot dips into familiar narrative wells: Two white guys with a prickly personal relationship, historical daddy issues, tenuous love lives and general existential angst wind up on a collision course with Catharsis™. Saying anything more about writer-director John Magary's debut feature might give too much away, though frankly, describing the film's incongruous, off-tempo, improvisational groove poses a daunting but welcome challenge even after two viewings. (Read the full review here.) —A.C.
---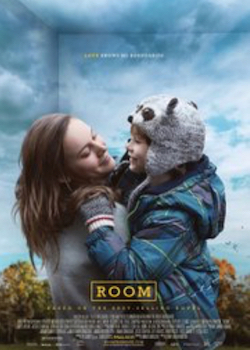 33. Room
I thought I was going slightly off the beaten path when I declared Room to be my favorite film of TIFF 2015, but apparently a lot of other people agreed with me, as it won the Audience Award. Lenny Abrahamson's followup to last year's festival hit Frank is a dark narrative about a woman and her son who have been kept prisoner for seven years by a mysterious man they know only as Old Nick. It's really two films, one (spoiler alert, kind of) pre-escape and one post-escape—a sticky wicket, but one which Abrahamson manages to pull of with aplomb. Believe the hype on Brie Larson's performance, which is certainly Oscar-worthy (not her first of that type), but keep an eye out for several fantastic supporting performances too, especially the criminally underrated Sean Bridgers as Old Nick. (Read the full review here.) —M.D.
---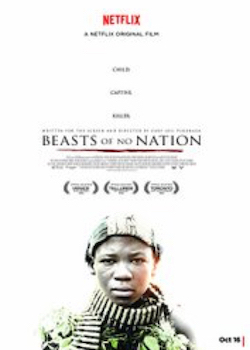 32. Beasts of No Nation
For their first foray into the world of scripted features, Netflix chose a very big film to show on small screens around the country. Directed by Cary Fukunaga, who previously helmed features Sin Nombre and Jane Eyre but is probably best known for last year's first season of True Detective, Beasts of No Nation is a brutal, unflinching look at the lives of child soldiers in Africa. (The country is intentionally non-specific.) For the first time since The Wire, Idris Elba gets a part worthy of his stature, as a Commandant who is alternately charming and horrifying. (The comparisons to Forrest Whitaker's Idi Amin in The Last King of Scotland are unavoidable, and not completely unwarranted.) He's wonderful, and newcomer Abraham Atta as young protagonist Agu is great, as well. But the predictable plotting leaves something to be desired, and what should have been the year's best film is instead merely a very good one. (Read the full review here.) —M.D.
---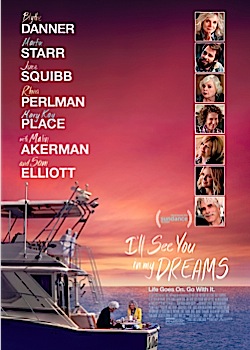 31. I'll See You in My Dreams
Picture this: You've been on your own for decades following the death of your spouse, your friends are all mostly enshrined in retirement community living and you've just been told that you have to put your pooch to sleep. In a less thoughtful movie, you'd be expected to fall into a traditional romance with a perfect stranger and validate your existence anew through wholesome late-stage monogamy. But Brett Haley's I'll See You in My Dreams has insight and empathy to spare, which combine with its casts considerable charms—especially those of Haley's star, Blythe Danner—to make his film altogether different from other fare of its sort. Danner's happily independent widow falls into a friendship with her pool boy (Martin Starr) and into courtship with the never-more-dashing Sam Elliot, but I'll See You in My Dreams doesn't condescend to its characters (or its viewers). Instead, it offers an organic, non-judgmental portrait of one woman choosing to reconnect with life. —A.C.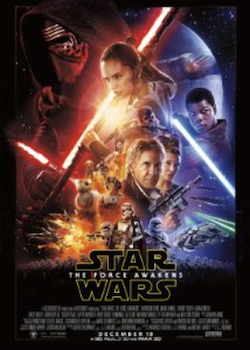 30. Star Wars: The Force Awakens
The Force Awakens will remedy the near-terminal Prequel-itis of fans. J.J. Abrams and company have accomplished this act of restorative cinema primarily through a return to the "dirty future" aesthetic that made the Original Trilogy feel so real (no matter how absurd the dialogue being delivered by the characters). That's not to say CGI is lacking, but whereas budget and technology constraints helped the first three films and an overabundance hurt the next three, the balance between practical and special effects in The Force Awakens feels near perfect. I say "primarily" not to take away from other factors, such as casting. Daisy Ridley, John Boyega and Adam Driver are all solid, and Oscar Isaac brings a palpable vigor to his role. Ultimately, The Force Awakens just feels right in ways the Prequels never did. (Read the full review here.) —Michael Burgin
---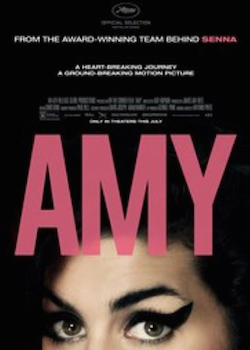 29. Amy
Director Asif Kapadia wisely puts his subject front-and-center; friends, family members and music industry associates are all interviewed for the film, but nearly all of them are presented as voiceovers rather than talking heads. Even when others are speaking, it's impossible to take your eyes off Winehouse in Amy. He has a way of making her reality feel cinematic, lingering in slow motion as she looks back at the paparazzi and rolls her eyes after rushing into a car amid a flurry of camera flashes. When she wins the Grammy for Record of the Year and gazes up at a screen broadcasting the ceremony, the way her eyes light up will make you briefly think you're not watching a documentary, but rather an awards-season biopic with some actress in a beehive wig trying to earn her Oscar. Then you'll pity anyone dumb enough to try to top Amy with something scripted—there's nothing like the real thing. —Bonnie Stiernberg
---
28. Ex Machina
While popular science-fiction films have taught us that, no matter what we do, robots that become self-aware will eventually rise up and kill us, recent advances in artificial intelligence in the real world have confirmed something much seedier about the human imperative: that if given the technology to design thinking, feeling robots, we will always try to have sex with them. Always.
Alex Garland's beautifully haunting film seems to want to bridge that gap. Taking cues from obvious predecessors like 2001: A Space Odyssey and AI—some will even compare it to Her—Ex Machina stands solidly on its own as a highly stylized and mesmerizing film, never overly dependent on CGI, and instead built upon the ample talents of a small cast. (Read the full review here.) —Jonah Flicker
---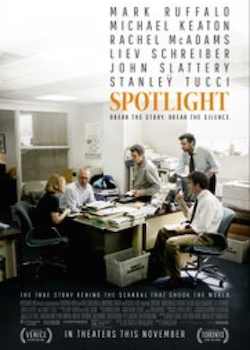 27. Spotlight
Always a director who's drawn great performances from his ensembles—we'll set aside the disastrous The Cobbler for a moment—actor-turned-filmmaker Tom McCarthy has made his best drama since his first, 2003's The Station Agent, with this stripped-down depiction of the Boston Globe's 2001 investigation into the Catholic Church's cover-up of sexual misconduct. Starring the likes of Michael Keaton, Rachel McAdams, Liev Schreiber and John Slattery, Spotlight is about nothing more than watching smart, passionate reporters do their job, digging into a story and using their savvy and moxie to bring it to the world. The cast lets its characters' jobs fill in the backstory of their lives, and in the process Spotlight does what Zodiac, The Insider and All the President's Men did before it: let us appreciate the difficulty and rigor required for good journalism. Special kudos to best-in-show Mark Ruffalo as Michael Rezendes, a ruthless bloodhound of an investigative reporter who may inspire a lot of impressionable high school juniors in the audience to take up the profession. (Read the full review here.) —T.G.
---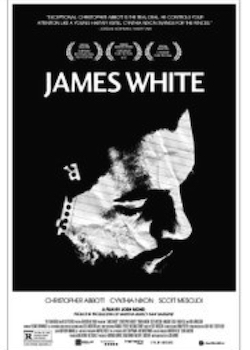 26. James White
As intuitively as James White captures its title character's rage, aimlessness and confusion, writer/director Josh Mond's true achievement is in his ability to afford multiple dimensions to characters who only have one or two scenes. Christopher Abbott (Girls, Martha Marcy Mary Marlene) confirms his talent in a big way, playing James, a quickly aging New Yorker still lost in a world of clubbing, casual sex and even more casual drug use. He finally begins to find purpose in caring for his sick mother (Cynthia Nixon—also great) as she suffers with cancer; one scene in particular, in which James helps his mother to the bathroom, then tries to comfort her as best he can, is a perfect encapsulation of the movie's strength, and already feels like one of the most powerful cinematic moments of 2015. (Read the full review here.) —J.M.
---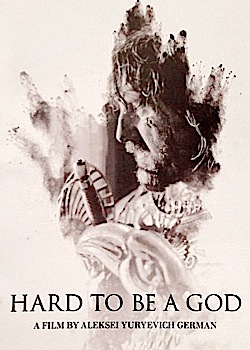 25. Hard to Be a God
Aleksei German's final film is a stark, wild journey through medieval sci-fi filth. Like the drunken bastard child of a dreamy Andrei Tarkovsky epic and a Terry Gilliam yarn, in Hard to Be a God we see hints of Tarkovsky's pensive takes, as well as his predilection toward existential speculative fiction (he adapted his 1979 film Stalker from a novel by Arkady and Boris Strugatsky, the same Russian brothers who wrote Hard to Be a God in 1964), coupled with a sort of sensory overload as German's frames wander through countless intricate details that call to mind Gilliam, another director attracted to obsessive, timeless dystopia. Tarkovsky may have a penchant for surreal confusion, but he anchors his oneiric sensibilities in characters' motivations, desires, and souls. Here, there's no real motivation, no real desire, and no real soul, just a crawl through depravity. But if that's all you're after, then here you go: This shit is executed majestically. —J.M.
---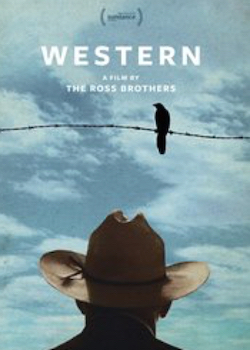 24. Western
With 45365, Tchoupitoulas, and now Western, the Ross Brothers, Bill and Turner, are quietly developing a distinctive voice: one that seeks the beauty in the everyday, shunning talking heads and polemical point-making in favor of intimate observation and an eye for expressive imagery. Broadly speaking, Western tackles the hot-button issue of security along the U.S.-Mexican border, especially in light of the increasingly violent drug wars south of the border. But instead of bringing us into the terrifying heart of the U.S.'s ineffectual war on drugs à lla dramas like Sicario, the Rosses explore this subject by examining a Texas town, Eagle Pass, which is right across from the Mexican town of Piedras Negras. Somewhat unusually for a Ross Brothers film, a dramatic arc of sorts develops: Thanks to a bout of gangland violence, the U.S. government orders cattle passage between Eagle Pass and Piedras Negras indefinitely halted, which puts a strain on the leaders and citizens of both towns. But while other, more activist filmmakers might have used these developments as an opportunity to score larger political points, the Rosses never break from their impressionistic, observational gaze. As a result, Western represents the best kind of political filmmaking, bursting with the kind of empathetic artistry that makes the political deeply personal—and lyrical. —K.F.
---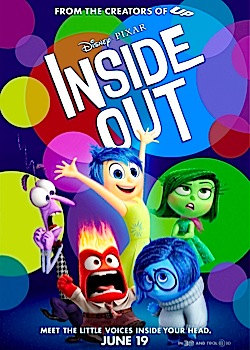 23. Inside Out
When Pixar is at its best, the studio's films aren't just massively entertaining and wonderfully funny—they're almost piercingly emotional, touching on universal sentiments with such clarity, such honesty you feel they're speaking directly to you, and you alone. (This may be why people's favorite Pixar films are so fiercely defended: We take these movies personally.) Inside Out may be the best Pixar has released in a while, especially after a string of disappointing and underwhelming efforts, but what's most cheering about the film—and most like Pixar's celebrated classics—is that it's so emotionally astute. You cry because it makes you happy, and you cry because it makes you sad, and you cry because it's all true. (Read the full review here.) —T.G.
---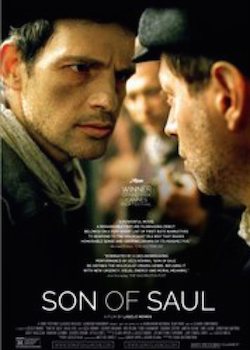 22. Son of Saul
The true star of Son of Saul is its technical achievement, which is considerable. It's not simply that Nemes utilizes bravura long takes that are extensively choreographed but utterly naturalistic—it's that the technique accentuates the immediacy (and, hence, the horror) of the concentration camps. (Every once in a while, Son of Saul almost feels like it's playing out in real time, with extended sequences drawing suspense from their roughshod urgency.) We're not shown a world; we're immersed in it—forced to get our bearings as quickly as possible because the characters aren't going to waste their breath explaining it to us. Like many fine Holocaust dramas, Son of Saul is so gripping and grueling that it doesn't necessarily lend itself to multiple viewings. But the offhand complexity of the storytelling leads me to suspect that return trips to this movie will produce deeper revelations about the construction of its story. Even then, though, Son of Saul's powerhouse finale probably won't be any less stunning, nuanced or shattering. (Read the full review here.) —T.G.
---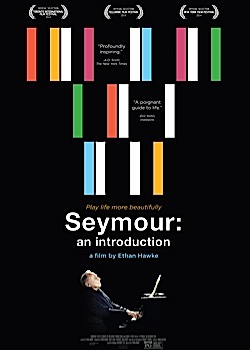 21. Seymour: An Introduction
You could be excused for assuming that the documentary Seymour: An Introduction was just a vanity project for director Ethan Hawke, who has the means and the name to engage in such thing. But if you assumed that, you'd be missing quite a powerful film. Hawke first met composer, pianist and piano teacher Seymour Bernstein at a dinner party, and was immediately taken with him, as viewers will be, as well. As he began spending more time with the octogenarian, he became more and more taken not only with his life story, but also with his views of art and of life well lived. Seymour: An Introduction turns out to be part biopic, part artistic musing and part late-night "meaning of life" discussion, and Hawke shows a deft touch in balancing the three. He takes a remarkable individual who's influenced his life and thinking, and shares him with the rest of us. It's a generous—and a moving—piece of filmmaking. —M.D.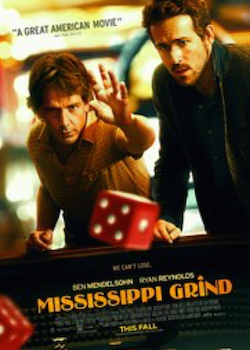 20. Mississippi Grind
Filmmakers Ryan Fleck and Anna Boden don't work within genres as much as they wander around inside them. Their Half Nelson took on the inspirational-teacher film, while Sugar had a darker, more realistic perspective on the prototypical sports movie. Repeatedly, the filmmaking duo utilize the tenets of a genre but mostly focus on their characters' specific desires, opening themselves up to criticism that their movies are too meandering for their own good. But oftentimes, those laid-back, intimate observations are where the most interesting things happen. Perhaps it's appropriate, then, that Fleck and Boden have finally gotten around to making a Robert Altman film. Altman, of course, was the king of the revisionist genre movie, and Fleck and Boden have taken his underrated 1974 gem California Split as their guide for Mississippi Grind, a low-key but affecting story about two gamblers on a car trip. To be sure, this terrain—addiction, the road movie, the buildup to the big competition—has been explored plenty by other filmmakers. And, yet, moment to moment, Mississippi Grind digs into you. (Read the full review here.) —T.G.
---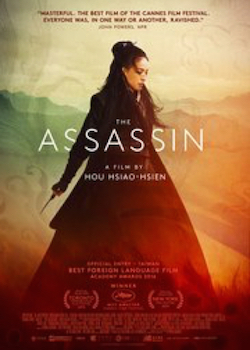 19. The Assassin
Hou Hsiao-Hsien's The Assassin is a gorgeous creation, a martial arts movie that willfully withholds and subverts the primary pleasures of the genre to get at something more beautiful, mysterious and timeless. The Taiwanese director's first film since 2007's Flight of the Red Balloon, The Assassin takes us back to ninth-century China as the Tang dynasty is beginning to unravel. Shu Qi plays Nie Yinniang, whom (we learn in an opening crawl) was abducted by a nun when she was only 10 and trained in martial arts. Years later, Nie has been ordered to return to her homeland to assassinate Tian (Chang Chen), a warlord to whom she had been promised in marriage as a child. The story is somewhat simplistic but, as depicted by Hou, also incredibly complicated. One doesn't watch The Assassin so much as fall under its sway. (Read the full review here.) —T.G.
---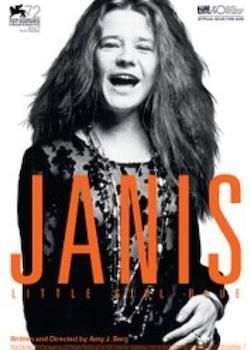 18. Janis: Little Girl Blue
Capturing the life, career, persona and phenomenon that was Janis Joplin in the space of a less-than-two-hours-long documentary is a daunting task. Amy Berg makes a crucially important decision in Janis: Little Girl Blue, opting to let the performances speak for themselves. There's not a lot of talking head analysis of Janis' music; Berg instead gives us a few well-chosen, extended clips of that otherworldly voice in action (as well as a good many selections backgrounded in the mix). Berg also focuses on Janis' inner life, and boy, does that pay off. With the full cooperation of the estate and interviews with many of Janis' intimates, including her two siblings, the marvelous Dick Cavett, and the one man with whom, in another universe, she surely found lifelong happiness, Berg is able to dig deep into who Janis actually was behind the raucous stage persona. Most effective of all is Chan Marshall (a.k.a. Cat Power), reading from Janis' diaries and letters with the simple delivery of a born performer. It's as if Janis is narrating her own life story, and it's pure magic. —M.D.
---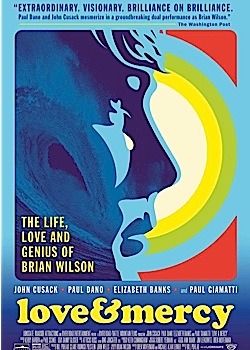 17. Love & Mercy
There is a curious, oft times transcendent harmony to the dissonance at the heart of Love & Mercy. In taking a page from his subject's life and music, director Bill Pohlad (best known for producing credits like 12 Years a Slave and Into the Wild) largely rejects sentimentality in chronicling a reluctant pop star who wants to craft something more than shiny, happy hooks. (In one scene, Wilson argues the Beach Boys' true "surfer" cred with his bandmates, knowing better.) Sure, that's kind of the story—at least on the surface—but his approach unearths the layers of Wilson's genius and torment. Seemingly straightforward classics like "In My Room" and "Wouldn't It Be Nice" take on new meaning as the extent of his struggles come into devastating focus. (Read the full review here.) —Amanda Schurr
---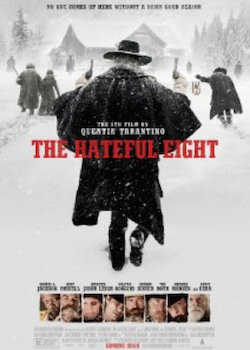 16. The Hateful Eight
The Hateful Eight is a sprawling film with an intimate core and too much necessary material to trim. There's a pomp and grandiosity to the weight of the film, and to Quentin Tarantino's ambition in making it his way, that's hard not to admire. More so than most marquee movies and tentpoles claiming to be "epic," The Hateful Eight actually lives up to the word. With this whodunit—or who's-gonna-doit—Tarantino is chiefly interested in the exchanging of barbs and threats more than he is in action. Make no mistake, The Hateful Eight is insanely violent, but it's fixated around violent talk and violent reverie before physical violence. Tarantino may lay his timely allegory on thick, but The Hateful Eight bears it out in subtle ways, too: With distrust as the film's prevailing manner, the notion that you cannot truly know the people with whom you're having dinner takes on increased gravity and meaning, particularly in the climactic showdown, when all is revealed and we see the film's various humans for who they truly are. Frontier justice does quench our thirst, but the themes of social justice that drive the film are more satiating by far. It all adds up to a towering work, as profound as it is profane. (Read the full review here.) —A.C.
---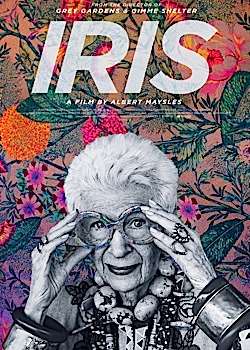 15. Iris
It's tempting to view Iris as a vanity project. Iris and director Albert Maysles were chums, and the outside sense one gets when either watching or merely reading about the film is that the latter decided to make a movie about the former for fun. If we accept this perspective then it's very, very hard to earnestly hold Maysles' indulgence against him; you would make a movie about Iris Apfel if you were buddy-buddy with her, too. She's one of a kind. But Iris is about a lot more than one person making a flattering commemoration to another. It's about observing a life lived (and still being lived) fully, and even that nifty summation doesn't quite manage to dig out the alternatingly droll and piquant wisdom Iris has to offer every single person with whom she interacts. In one scene, an interviewer praises Iris for stepping outside of the box with her eclectic style. Iris's reply feels like the lede of her personal manifesto: "If you're just going to sit there and do the same damn thing all the time, you might as well jump into the box yourself." (Read the full review here.) —A.C.
---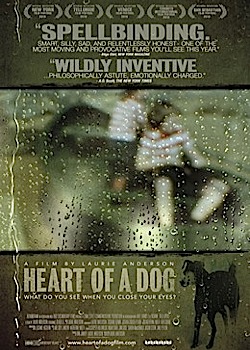 14. Heart of a Dog
As one might guess from the title, the genesis of Laurie Anderson's remarkable film is a dog—specifically, her rat terrier Lolabelle; and even more specifically, Lolabelle's death. But though it is melancholy, Heart of a Dog is hardly funereal. Instead, the end result recalls some of the collage-like density of a Chris Marker or Jean-Luc Godard essay film—the feeling of dropping in on an artist's undigested thoughts as the artist is working through them in the moment. Heart of a Dog may not consistently approach the intellectual headiness of either of those artists at full blast, but Anderson isn't merely going for the cerebral here. As is the case with her recordings and live performances, she delivers her voiceover narration in a deliberately detached manner with a hint of sly deadpan humor … but thanks in part to the at times deeply candid nature of the images, anecdotes and impressions she offers, the film always exudes a poignant sense of the personal, of an artist contemplating her own experiences from a reflective distance. —K.F.
---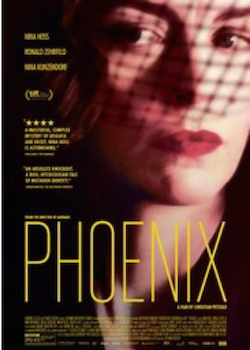 13. Phoenix
Nobody knows anyone. The insoluble mystery of "other people" is the subject of plenty of films, but rarely in recent memory has it been so potent a driving force as it is in Phoenix. Here's a drama that starts off with a seemingly simple conceit but eventually grows more and more troubling—and fascinating—into a critique of collective moral blindness and an up-close examination of marriage. The latest from German filmmaker Christian Petzold, Phoenix works best for all the answers it doesn't provide, honoring the mysteries of everyday life rather than explaining them away. (Read the full review here.) —T.G.
---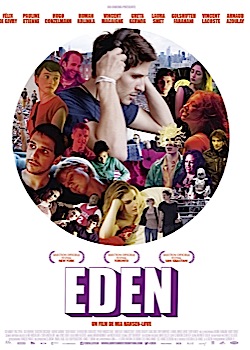 12. Eden
Mia Hansen-Love's dance music-fueled drama Eden is an intimate film. A fictionalized depiction of the early days and evolution of the "French touch" sound of electronic music in the mid-1990s, the story is inspired by her younger brother, Sven, who dreamed of becoming a DJ and also co-wrote the script. In the way Eden follows Paul, it aims to be true to life; a big career triumph, or what feels like a horrific defeat at the moment, is rarely the end of the story. (Read the full review here.) —B.M.
---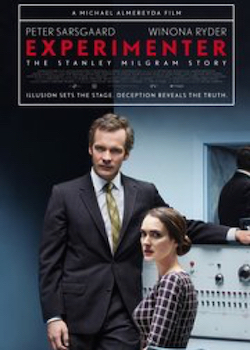 11. Experimenter
Watching Experimenter is to realize how little life is in most biopics. Which is odd: Despite being based on a real life, the standard biopic feels freeze-dried, narrative conventions calcifying the subject matter and strangling any spontaneity out of the material. Most such movies carry the stench of rigor mortis, but Experimenter is alive and alert from its first moment. Where other biopics seem to have made up their minds about their famous figures before the opening credits roll, this remarkable study of social psychologist Stanley Milgram remains curious, exploring and questioning his life, career and findings. The man's work may be more than 50 years old, but a film about his work couldn't be timelier—partly because of that work's still-resonant lessons, and partly because writer-director Michael Almereyda has crafted a bracing, daring drama that extrapolates it into every crevice of modernity. Many biopics simplify great lives; Experimenter enriches and enlarges one. (Read the full review here.) —T.G.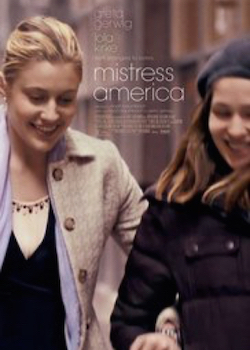 10. Mistress America
Mistress America is so far Noah Baumbach's most vivacious output, fiercer in its convictions and sense of self than anything to come before. He treats it with equal affection for his past films, but is less protective—it's gassed with a smiling fuck-you attitude, revved up by an '80s Euro synth-pop score from husband-wife duo Dean Wareheim and Britta Phillips, who provided the music for Baumbach's Squid and the Whale in 2005, arguably his magnum opus. As exhausting as his characters can be, both agonizing in their belligerence and endearing in their complete oblivion, the adoration with which he writes them and the ferocious wit for which he's revered make Baumbach one of contemporary cinema's greatest character sketchers—and Mistress America falls right in line. (Read the full review here.) —Melissa Weller
---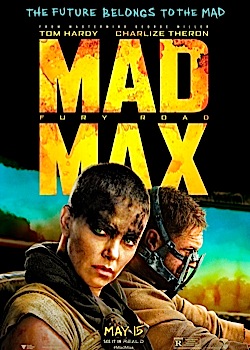 9. Mad Max: Fury Road
Try naming a modern blockbuster that has as much chutzpah as Mad Max: Fury Road. You can't, because there isn't one. This is what happens when you lay out all your crazy on the screen at once: glorious, crackling entertainment. What's more, Mad Max: Fury Road is an inclusive effort that invites us to join its heroes in breaking down gender dichotomies. George Miller has made a phenomenal action film with a righteous cause, a movie that layers smart commentary atop jaw-dropping set pieces. May he ride eternal, shiny and chrome. (Read the full review here.) —A.C.
---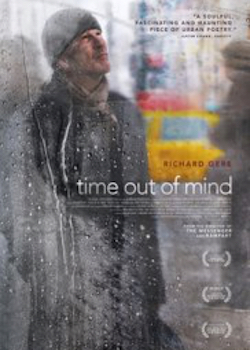 8. Time Out of Mind
Like 2013's Robert Redford stranded-at-sea drama All is Lost, Time Out of Mind features a near-silent performance from a classic movie star in a stripped-down, atmospheric indie about survival. In this case, the headliner is Richard Gere, sporting a scraggly gray beard, matching closely cropped hair, and an overcoat and scarf that seem to be perpetually pulled tight against his neck—save for when his character George sells those items for a few bucks at a local pawn shop. George is homeless, and writer-director Oren Moverman's film charts his day-to-day with quiet, precise attentiveness. For the better part of its first half, Time Out of Mind wholly ignores any semblance of a conventional plot, instead taking its cue from the more experimental works of Gus Van Sant. Moverman is after something like a transportive sort of cinema, one that allows complete immersion in another person's shoes. And for long stretches, Time Out of Mind proves so attuned to its protagonist's haziness and his loud, busy, and yet lonely milieu that it proves a gripping example of experiential cinema. (Read the full review here.) —Nick Schager
---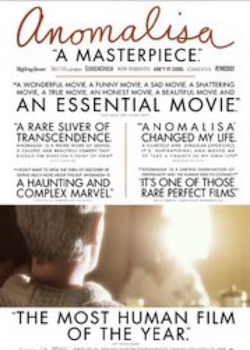 7. Anomalisa
Preciousness and misanthropy have always been the twin hallmarks of Charlie Kaufman's work, his characters' misery heightened and sometimes enlivened by the writer-director's ability to craft clever sci-fi/fantastical scenarios around them. In Eternal Sunshine for the Spotless Mind (which won him a Best Original Screenplay Oscar) or his 2008 directorial debut, Synecdoche, New York, he has managed to make everyday loneliness and the gnawing sense of futility resonate with an almost ineffable sting. In Kaufman's hands, life looks heartbreaking, and yet it can often be beautiful at the same time. It's hard to know yet whether Anomalisa is a new peak for Kaufman, or merely another highlight in a distinguished career. But what is clear at this point is that it's piercingly poignant—perhaps his most succinct expression of the malaise that's forever haunting his work. Anomalisa doesn't resolve the issues that have eaten at his characters since his first published screenplay, 1999's Being John Malkovich, but the honesty with which he depicts those struggles remain startling, even comforting. This movie is life-affirming, not because of any artificial feel-good sentiment, but because it mirrors one's own mixed feelings about the wonders and horrors of being alive. Plus, it's really funny. —T.G.
---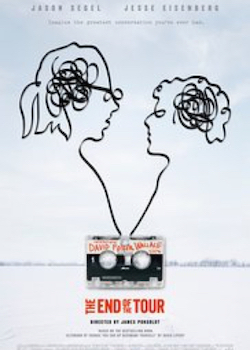 6. The End of the Tour
The latest from director James Ponsoldt (The Spectacular Now, Smashed) is about journalist/author David Lipsky as much as it is the late author David Foster Wallace. Adapted from Lipsky's book about his sometimes-confrontational interview with Wallace just after the publication of Infinite Jest, The End of the Tour raises some of life's most difficult questions about identity, the perception of others and intellectual honesty. But Jason Segel's performance as the earnest Midwesterner Wallace is the grounding heart of the film. Wallace's eventual suicide is a specter haunting the entire affair, but it's never maudlin or manipulative. Instead, these few days in the passenger seat are welcome, listening to an original man's original perspective on life and loneliness. —Josh Jackson
---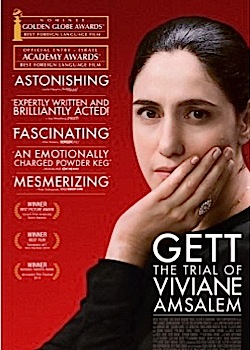 5. Gett: The Trial of Viviane Amsalem
One of the year's most unheralded acting performances belongs to Ronit Elkabetz, the co-director and star of Gett. In this endlessly fascinating courtroom procedural, she plays Viviane Amsalem, an Israeli woman slowly driven insane as she's desperate to be divorced from her apathetic, unloving husband (Simon Abkarian). There's a snag, though: In her country, a divorce must be granted by a rabbi and the spouse. A satire of cultural mores that doubles as an angry invective against gender inequality, Ronit and her brother Shlomi Elkabetz's film develops into a slowly suffocating and very human thriller. Which makes it all the more surprising how darkly funny the damn thing is, as well. —T.G.
---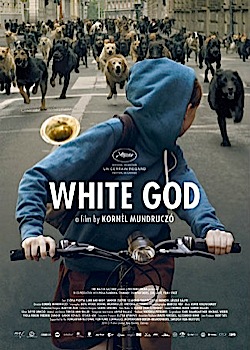 4. White God
In the first five minutes of White God, viewers are greeted by two striking images. In the first, a teenage girl pedals vigorously through the middle of an empty city street, a fleet of dogs furiously chasing after her. In the other, a cow carcass is dispassionately stripped and gutted in preparation to be examined by a meat inspector. More indelible moments await in Hungarian director Kornél Mundruczó's social parable, but these early scenes hint at everything that's to come. White God isn't the first film to suggest that humanity's cruel treatment of others will one day come back to haunt us—but it certainly makes its point with potent force. (Read the full review here.) —T.G.
---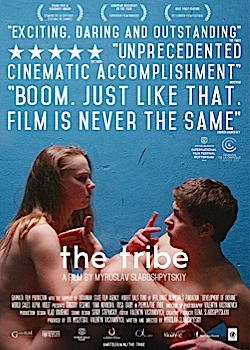 3. The Tribe
Somewhere between a silent film and a staging of the Stations of the Cross as if masterminded by Jacques Tati, The Tribe feels like the primordial beginnings of something spectacular. This isn't to say that it comes off as unfinished, or the work of an amateur finding his footing—instead, Ukrainian writer and director Myroslav Slaboshpytskiy has crafted a debut that breathes with preternatural beauty. Operating on a nearly subconscious level, with a mind for something unspeakably visceral, The Tribe is, in other words, an indelible film. Full of sadness and stubbornness and a kind of cosmic anger, it seeks abandon through destruction, starting with humanity's first and best crutch: language. (Read the full review here.) —D.S.
---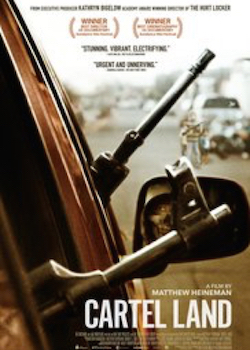 2. Cartel Land
Twenty minutes into Cartel Land, I leaned over to my filmmaker friend and whispered, "We have GOT to get the rights to turn this into a scripted feature." Half an hour after that, I leaned over again and whispered, "Never mind." She nodded, knowing exactly what I meant—a scripted feature would be superfluous after the incredible storytelling already present here, plus we'd never be able to find actors as compelling as these real life figures. Cartel Land is incredibly gripping from the very first scene, in which director Matthew Heineman interviews cartel members as they are cooking meth under cover of darkness. Believe it or not, the tension actually escalates from there: Heineman begins to follow two vigilante groups—one in Arizona, one in the south of Mexico—who are fighting a grassroots war against the cartels. The results are astounding. Cartel Land is staggering, stunning. The best documentary I've seen in a very long time. (Read the full review here.) —M.D.
---
1. Chi-Raq
For many a budding filmmaker of my generation, those in high school and/or college when his first few movies came out, especially those of us interested in or passionate about African American art and culture, Spike Lee was a revelation, and will always occupy a special place in our hearts. In 1989, Do the Right Thing felt like a revolution in filmmaking—and maybe even in society at large.
In 2015, Lee has done it again. Not only is Chi-Raq the best film of the year, it's also the most vital, the most urgent, the most—let's just say it—important. It's more than just a modern retelling of Aristophanes' classic Lysistrata (in which a group of women stop a war by going on a sex strike) in the modern day hood. It's more than just a tour de force of rhymed couplets that shouldn't work, but do. It's more than just a heartbreaking tale of real people trying to make a sense out of the madness surrounding them. It's more than just a blistering series of broadsides aimed straight at many of the political sacred cows in our culture. It's a moment when, along with all the other criticisms offered, one of our most gifted filmmakers stands up in the middle of his own people and shouts (as his characters often do), "WAKE UP." It's a moment of staggering importance.
Spike Lee has defiantly called Chi-Raq "a righteous movie." It's as good a description as any. It may be the most important American film since … well, since Do the Right Thing. It's one of the very best films he's ever made, a true masterpiece. And in some ways, it's the film his entire career has prepared him to make. But in the end, "a righteous film" is exactly what Chi-Raq is. —M.D.