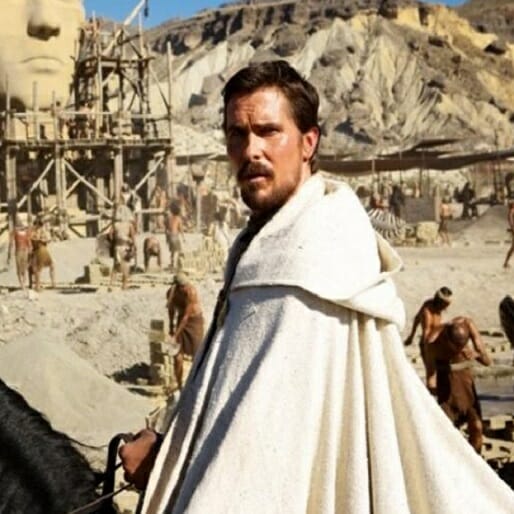 Swords and sandals are apparently the new fashion trend when it comes to movies in 2014. First we had The Legend of Hercules followed by Pompeii, Son of God, Noah and another upcoming Hercules film. Sticking with the trend, 20th Century Fox has revealed the trailer for Ridley Scott's biblical tale Exodus: Gods and Kings.
The film will follow Moses (Christian Bale) as he leads the Israelite slaves out of Egypt. Much of the trailer seems to focus on the relationship between Moses and Ramses (Joel Edgerton), who grew up together. However, in the trailer we witness plagues rain down from the heavens, including rivers of blood, which leads the two to go head to head for what they believe in.
The trailer even gives us a first glimpse at the parting of the Red Sea. Even though it's CGI rendered it still looks astonishingly beautiful.
The film also stars Aaron Paul, John Turturro, Sigourney Weaver and Ben Kingsley and will hit theaters on Dec. 12. You can watch the trailer in the player above or on iTunes.