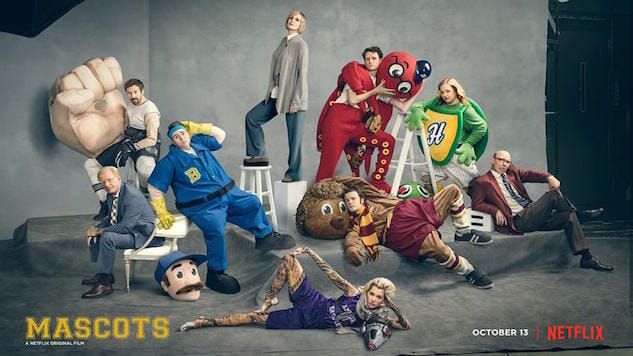 It was announced today that Christopher Guest's newest comedy film, Mascots, will premiere on Netflix on Oct. 13.
The mockumentary chronicling a competition between sports mascots is Guest's first in 10 years, his last film being For Your Consideration (2006). His usual repertoire of players including Jane Lynch, Parker Posey, Ed Begley Jr. and Bob Balaban star in the film as well as other mockumentary veterans, Zach Woods and Oscar Nuñez of The Office. Mascots finds the all-star cast in bulky, cartoon costumes competing for The Gold Fluffy— the highest honor a mascot can receive.
The film will show at the Toronto International Film Festival in September before hitting Netflix on Oct. 13. Netflix also released a short teaser for the film today, granting a peak at The Gold Fluffy in all of its glory. Watch it above.