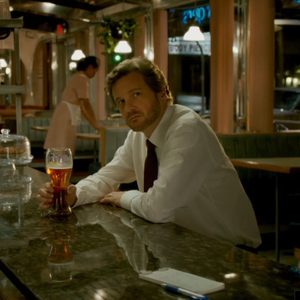 In 1993, three eight-year-old boys were murdered in West Memphis, Ark., and the fallout became about much more than a horrifying crime. Three teenagers were accused without any evidence, and tried on the basis of their supposed ties to satanism. The police coerced confessions from two of the alleged killers, and though these were later withdrawn due to complaints of fatigue and intimidation, it was enough for a jury to convict. One of the defendants, Damien Echols, was sentenced to death, and two others were given life in prison. In essence, they were convicted because of a religious hysteria. Echols, who received support from celebrities like Eddie Vedder as he tried to clear his name over 18 years in prison. New forensic evidence led to a deal with prosecutors, and the three were finally released in 2011. Echols wrote a wonderful book called Life After Death about his experience, and he now lives in Massachusetts.
This case is the basis for Devil's Knot, starring Colin Firth as a lawyer who takes the case and Reese Witherspoon as the mother of one of the accused. Atom Egoyan will direct the film, which is based on a script by Paul Harris Boardman and Scott Derrickson. Watch the trailer below:
Devil's Knot hits theaters on May 9.