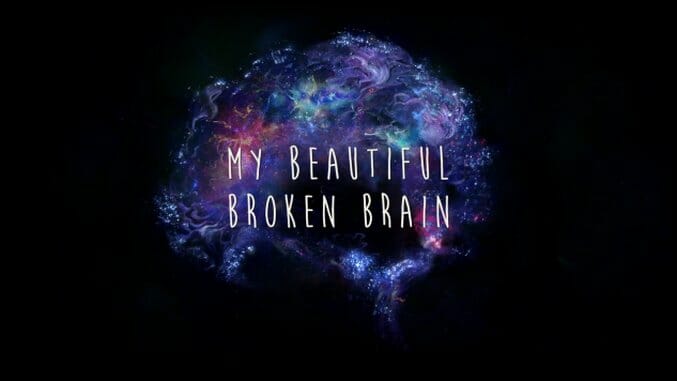 "I feel like I'm in a David Lynch movie," says Lotje Sodderland, a Dutch-British filmmaker who suffered a catastrophic stroke in 2011, at the age of 34. Naturally, David Lynch found out about this, and now he, Sodderland, and director Sophie Robinson have brought Sodderland's story to life in the upcoming Netflix documentary My Beautiful Broken Brain.
If you read this essay by Sodderland, published in The Guardian in 2014, you get a sense of how incredible it is that she was cognitively capable of writing it, let alone making a movie about her experience. The trailer bursts with colors and sounds, a representation of the way the stroke altered Sodderland's sensory perception. On the whole, it looks like the film will be both visually stunning and quite inspirational.
My Beautiful Broken Brain is an official selection of the SXSW Film Festival, and gets its Netflix launch on Mar. 18.