Letitia Wright to Star in Adaptation of Agatha Christie's Death on the Nile
Photo by Phillip Faraone/Getty
Movies
News
death on the nile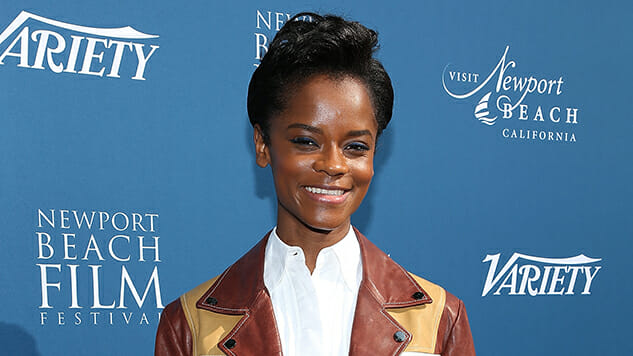 Letitia Wright, who earned her scene-stealing stripes as Shuri in Marvel's Black Panther and Infinity War, has been cast in the forthcoming adaptation of Agatha Christie's Death on the Nile, according to THR.
The sequel to 2018's Murder on the Orient Express is based on the 1937 story that follows Detective Poirot (Kenneth Branagh) as he investigates a murder while on holiday in Egypt (a true wrong-place-wrong-time kind of guy).
Wright has been cast as lead suspect Rosalie Otterbourne, who was originally played by Olivia Hussey in the original 1978 film adaptation alongside Bette Davis, Mia Farrow, Maggie Smith, Angela Lansbury and David Niven.
For the remake, Wright will be joined by retuning travelers Branagh (who also serves as the film's director) and Tom Bateman, in addition to Gal Gadot, Armie Hammer and Jodie Comer.
Production on the film begins this September, and it's currently slated for theatrical release on Oct. 2, 2020.