Giveaway: Win David Newman's Galaxy Quest Soundtrack on Vinyl!
Image via Real Gone Music
Movies
News
Galaxy Quest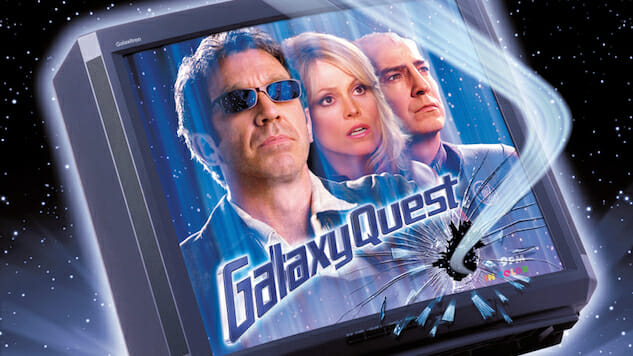 Get ready for another giveaway! Paste is teaming up with Real Gone Music to give away a copy of the vinyl edition of David Newman's Galaxy Quest: Music from the Motion Picture score, and one lucky reader will be able to get their hands on its maiden voyage in vinyl.
Real Gone Music's pressing of the Galaxy Quest score is housed inside of a gatefold jacket and pressed in blue "galaxy" vinyl, a spectacle fitting for the extravagant 1999 sci-fi/comedy cult-classic starring Tim Allen and Sigourney Weaver. You can get a closer look at the LP itself over at Real Gone's website.
Known for his comedy work (think The Nutty Professor, Heathers, and Girls Trip), Newman's score for Galaxy Quest—which creates a sonic playground of big choral passages to accompany the film's action and comedic themes—is perhaps his best-known work.
Galaxy Quest fans can enter here to win a copy of the soundtrack before Sunday, May 26, at 11:59 p.m. EST.