New Clip from Stephen King's It Suggests a Far Creepier Stranger Things
Image via Warner Bros.
Movies
Video
It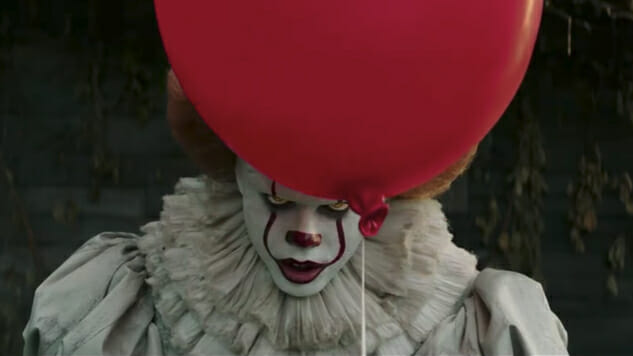 When the first trailer for the remake of Stephen King's It dropped back in late March, it actually broke a 24-hour views record on YouTube, with 197 million worldwide views, which is even more impressive considering that it's a terrifying clip that doesn't inspire second views.
Well, now, there's a second clip from the two-part film and while it's not nearly as fear-inducing, it'll still give a chill. Hell, it manages to make a giant mass of balloons terrifying. Balloons. So now, Pennywise has helped to make both clowns and balloons scary.
But otherwise, the clip (which premiered at last night's MTV Movie Awards) takes the Losers' Club down to the sewers of Derry, Maine, to find a missing girl and it doesn't exactly go great. Granted, not much does go right in It.
Part one of It is out in theaters on Sept. 8. While you wait, check out the first teaser below.