Hear Beyoncé and Donald Glover Sing "Can You Feel the Love Tonight?" in New Lion King Teaser
Image via Disney
Movies
News
Lion King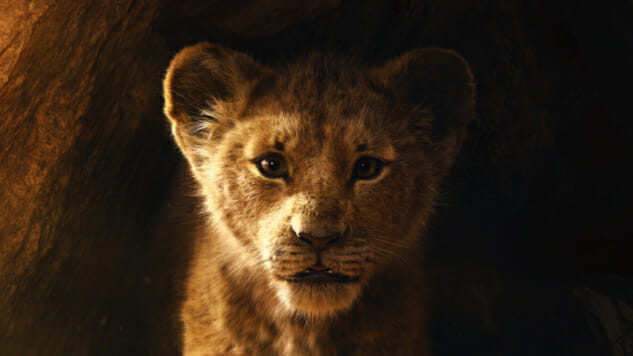 The soundtrack for the forthcoming Lion King remake has been kept under wraps as the film's July 19 release looms, but fans can hear a snippet of "Can You Feel the Love Tonight?" in a new TV trailer for the film.
Soundtracked by Beyoncé and Donald Glover, the teaser sees the two harmonizing to the track originally written by Elton John and Tim Rice. As the two sing, shots of beloved characters such as Simba, Nala, Pumbaa, Timon and Mufasa are seen. Over top of the song, viewers can hear Mufasa say to a young Simba, "Look at the stars. The great kings look down on us from those stars. And so will I."
The 30-second clip has stoked the excitement of Beyoncé and Childish Gambino (Glover's musical moniker) fans alike, and has garnered some more anticipation of the latest installment of Disney's live-action-style remakes.
Other than "Can You Feel the Love Tonight?," the remake of the 1994 classic is set to include familiar songs such as "Hakuna Matata" and "Circle of Life." There is currently no information about the artists that will appear on the soundtrack, or when the album will be released, but it can be assumed that Beyoncé and Glover will make some more appearances.
Prior to this clip, Disney has recently released a clip of Beyoncé finally voice-acting as Nala, as well as multiple posters featuring all of the characters.
Watch the 30-second TV teaser featuring "Can You Feel the Love Tonight?" below and watch the full trailer for Disney's Lion King remake further down.