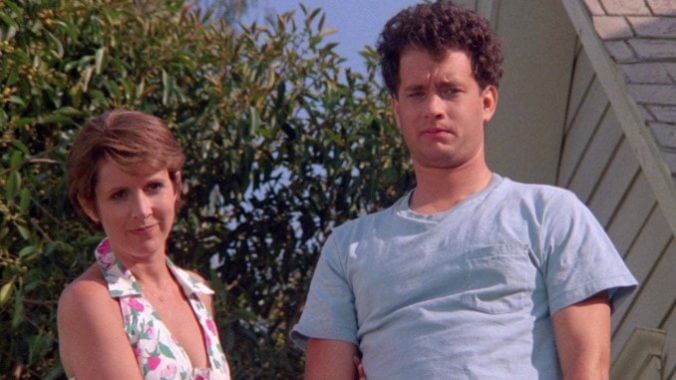 For all the harm that was done in the 1980s, from deregulation to the drug wars, the decade did deliver the age of the blockbuster, and several of its best examples are streaming on Netflix right now. Directors such as Spike Lee, Ridley Scott, Rob Reiner, Harold Ramis, Barry Levinson and Ivan Reitman delivered grand adventures, prestige drama and silly comedy that still hold up four decades later. It was the age of the numbered sequel, and the drive to make every film bigger and bolder than the previous.
These films are likely to leave Netflix soon, so enjoy your blockbusters while you can. Here are the 10 best movies from the 1980s you can stream on Netflix right now.
1. She's Gotta Have It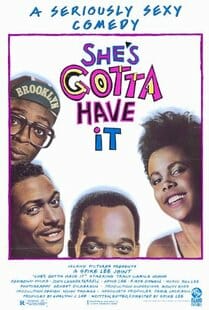 Year: 1986
Director: Spike Lee
Stars: Tracy Camila Johns, Spike Lee, John Canada Terrell, Tommy Redmond Hicks
Genre: Comedy, Romance
Rating: R
An explosively frank feature debut that immediately announced Lee's brave, fresh new voice in American cinema, She's Gotta Have It, shot like a documentary, is a levelheaded exploration of a young black woman named Nola (Tracy Camilla Johns) trying to decide between her three male lovers, while also flirting with her apparent bisexuality, in order to, first and foremost, figure out what makes her happy. What's refreshing about the film is that Lee always brings up the possibility that "none of the above" is a perfectly viable answer for both Nola and for single women—a game changer in 1986. The DIY indie grainy black-and-white cinematography boosts the film's in-your-face realism. —Oktay Ege Kozak
---
2. Top Gun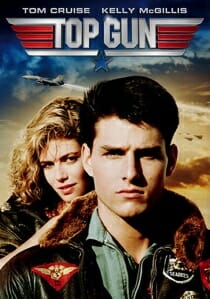 Year: 1986
Director: Tony Scott
Stars: Tom Cruise, Kelly McGillis, Val Kilmer, Anthony Edwards, Tom Skerritt
Rating: PG
Runtime: 110 minutes
Aviator shades, fast airplanes and a touch of beach volleyball make up one of the best action films of the '80s. This film has it all: Tom Cruise in a star-making role; an exhilarating soundtrack courtesy of Kenny Logins; character names like Iceman and Maverick; and finally, perhaps one of the greatest subversive plots in movie history. At the end of the day it is simply impossible to deny the need for speed that lies in all of us.—Brian Tremml
---
3. The 'Burbs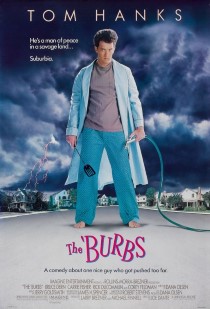 Year: 1989
Director: Joe Dante
Stars: Tom Hanks, Bruce Dern, Carrie Fisher, Rick Ducommun, Corey Feldman, Wendy Schaal, Brother Theodore, Courtney Gains, Gale Gordon, Dick Miller, Robert Picardo, Franklin Ajaye
Rating: PG
Runtime: 103 minutes
Yes, it is true that the star of Joe Dante began to dim somewhat in the horror scene after classics like Gremlins and The Howling, but The 'Burbs remains a film that is somewhat overlooked today. A darkly comic story with a touch of the macabre, it initially looks like a pretty conventional comedy until Tom Hanks starts suspecting their new neighbors of having killed and eaten the old man who lives at the end of the street. The cast is great, featuring Carrie Fisher, Bruce Dern, Corey Feldman and the diminutive (but hilarious) Henry Gibson in addition to Hanks, in addition to scene-stealing Rick Ducommun as the ultimate annoying neighbor, Art. Hanks, meanwhile, is at his spastic best, haranguing his neighbors about the disappearance and generally seeming extremely stressed—you can't help but miss this comedic version of Tom Hanks, rather than the dour, dramatic actor he's become. The cheeky cinematography only adds to the zany feel, as in the scene where Hanks and his neighbor realize the bone they've been tossing to the dog may well be from the deceased old man and engage in a protracted comedy scream while the camera zooms in and out in childish fashion. Gallows humor abounds, in what might be Joe Dante's funniest overall movie. —Jim Vorel
---
4. Labyrinth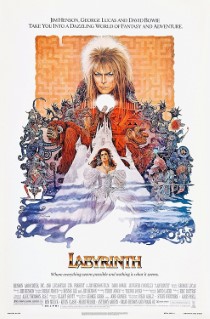 Year: 1986
Director: Jim Henson
Stars: Jennifer Connelly, David Bowie
Rating: PG
Runtime: 101 minutes
Directed by Jim Henson and produced by George Lucas, this fantastical journey through the Goblin King's never-ending maze looked lighthearted (singing, dancing Muppets! David Bowie!) but was chock-full of the bizarre. Jennifer Connelly's 14-year-old protagonist Sarah fell into pits full of green, slimy hands, met critters who ripped their own bodies apart and found herself in an M.C. Escher painting, all while trying to rescue her stolen baby brother from Goblin King Bowie.
---
5. Fletch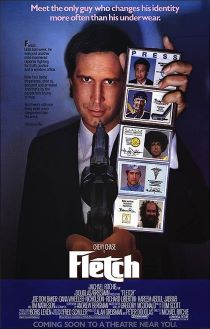 Year: 1985
Director: Michael Ritchie
Stars: Chevy Chase, Dana Wheeler-Nicholson, Tim Matheson, Joe Don Baker, Richard Libertini, Geena Davis, M. Emmet Walsh, George Wendt
Rating: PG
Runtime: 98 minutes
A comedy that borrows heavily from film noir, Michael Ritchie's Fletch offered Chevy Chase a chance to show his comic range. Irwin "Fletch" Fletcher is an investigative reporter who assumed several wonderfully ridiculous disguises from John Coctotostan ("Can I borrow your towel? My car just hit a water buffalo.") to Harry S. Truman ("My parents were big fans of the former president"). Relentlessly quotable and filled with memorable scenes (like his colonoscopy—"Mooooon River…You ever serve time, Doc?…Using the whole fist, Doc?")—this is a comedy that only gets better with age. —Josh Jackson
---
6. Parenthood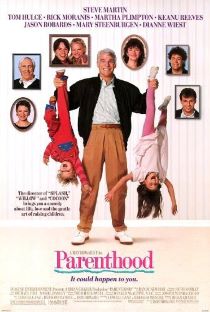 Year: 1989
Director: Ron Howard
Stars: Steve Martin, Mary Steenburgen, Dianne Wiest, Jason Robards, Rick Moranis, Tom Hulce, Martha Plimpton, Keanu Reeves, Harley Jane Kozak, Dennis Dugan, Joaquin Phoenix, Eileen Ryan
Rating: PG-13
Runtime: 124 minutes
Parenthood is an irresistibly relatable family dramedy, featuring an ensemble cast of comic actor nirvana, all directed by Ron Howard (who could not be more within his wheelhouse here). Chiefly revolving around the parental anxieties of dad Gil Buckman (Steve Martin), the narrative weaves throughout his family, including sister Helen (the incomparable Dianne Wiest), who's stuck refereeing her rebellious teenage daughter (Martha Plimpton) and secret-husband (Keanu Reeves, hot right off of Bill and Ted's Excellent Adventure, released earlier the same year), as well as troubling over her puberty-stricken son, Gary (Joaquin Phoenix), whose withdrawn behavior is raising eyebrows within the family. Rounding out the dazzling cast are Rick Moranis, Mary Steenburgen and the legendary Jason Robards as Gil's father. Parenthood has, practically, an overabundance of heart and simultaneously terrifying, but painfully funny, moments. Is there a parent alive who doesn't wake up in existential horror wondering their well-meaning choices turn their child into a deranged watchtower shooter? —Scott Wold
---
7. Rocky III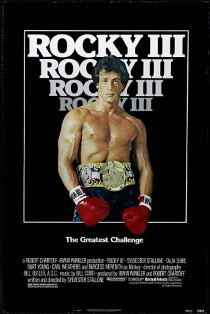 Year: 1982
Director: Sylvester Stallone, Mr. T, Talia Shire, Carl Weathers, Burgess Meredith, Tony Burton, Burt Young
Stars: Sylvester Stallone
Rating: PG
Runtime: 100 minutes
There's nothing more dangerous for a true competitor than a protracted period of power and success, and this is the theme that Rocky III capitalizes upon. Riding high after his dazzling victory over great champion Apollo Creed, Rocky has experienced a long string of successful title defenses, but in the process he's begun to forget what true adversity is. Buried under a mountain of opulence, and increasingly more interested in his personal life than his life in the ring, Rocky's delusion ultimately costs him both the title and the life of his trusted manager Mickey when he finally runs into a truly hungry competitor—an absolutely menacing Mr. T as "Clubber" Lang. What's left for Rocky but to restart from square one, reconnecting with the superior technical fighter Apollo to learn how to beat a younger, more physically gifted athlete. —Jim Vorel
---
8. Mobile Suit Gundam: Char's Counterattack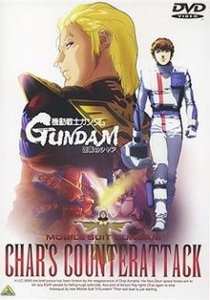 Year: 1988
Director: Yoshiyuki Tomino
Stars: Toru Furuya, Shuichi Ikeda, Hirotaka Suzuoki, Maria Kawamura, Nozomu Sasaki, Koichi Yamadera
Rating: TV-14
Runtime: 119 minutes
The first Gundam theatrical film and final chapter in the original saga begun in 1979 with the "Universal Century Timeline" of the Mobile Suit Gundam TV series, Char's Counterattack has the weight of three seasons of TV behind it. Yoshiyuki Tomino, creator of the Gundam series, directed and wrote the film, adapting it faithfully from his novel, Hi-Streamer. Widely considered the best film in the Gundam franchise, Char's Counterattack is most successful at wrapping up the 14-year rivalry between the "hero" of the Earth Federation, Amuro Ray, and the leader of Neo-Zeon, Char Aznable. The story involves a classic Gundam dilemma: Char's Neo-Zeon force attempts to drop an asteroid filled with nuclear weapons onto Earth, which would free the colonies from the yoke of oppression by their rivals, the Earth Federation, and kill everyone on Earth in the process. As with all of the best Gundam tales, Tomino approaches the story from a hard sci-fi point of view, clearly laying out the science behind things like giant mobile suits and "newtypes" (humans that have evolved to acquire psychic abilities). Tomino carefully lays out the reasoning behind Char and Amuro's passions and hatreds, not allowing the viewer to choose a clear side. Gundam series have always been willing to take on discussions about the horrors of war and how mankind, for all its advancements, never seems to be able to free itself from humanity's baser instincts. Char's Counterattack attempts this as well, yet it's mostly concerned with wrapping up the rivalry between Amuro and Char—and on that note, it succeeds wildly. Featuring gorgeous, tense fight sequences set in space, an excellent soundtrack by Shigeaki Saegusa, and some of the most lauded Gundam designs in the history of the franchise, the film is inarguably one of the high points of the Gundam Universe. One downside: If you don't have the investment of spending hundreds of episodes of television with these characters, the plot can be confusing, and Char/Amuro's ending will likely not resonate as strongly. Regardless, Char's Counterattack remains a key moment in the Gundam universe, one still worth checking out almost 30 years later. Hail Zeon!—Jason DeMarco
---
9. Road House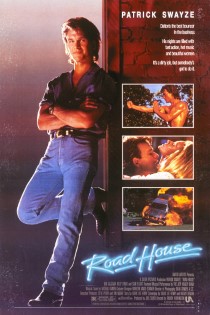 Year: 1989
Director: Rowdy Herrington
Stars: Patrick Swayze, Ben Gazzara, Kelly Lynch, Sam Elliott
Rating: R
Runtime: 114 minutes
The 1980s were a decade of preposterous action films, but even in that crowd Road House still manages to make your jaw drop with its sheer, goofy incredulity. The patron saint of "tough guy cleans up a corrupt town" films, Road House exists in a reality all its own, a place where philosophically aware, tai chi-wielding bar bouncers are all that stand between small-town folk and their utter domination by sleazy businessmen. This film manages to make a really crappy job sound like the most noble calling on Earth, while simultaneously handing Patrick Swayze some of the most hilariously silly one-liners in the history of the genre. How can you not love the film that asserts "pain don't hurt," or finds "you're my new Saturday night thing" to be romantic? From start to finish, it's gloriously over-the-top and entertaining in a way that only a star-driven '80s action spectacle can be. —Jim Vorel
---
10. Rocky IV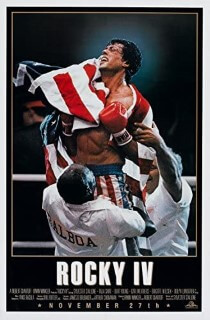 Year: 1985
Director: Sylvester Stallone
Stars: Sylvester Stallone, Dolph Lundgren, Talia Shire, Carl Weathers, Burt Young, Tony Burton, Brigitte Nielsen
Rating: PG
Runtime: 91 minutes
The most absurdly swollen with bravura entry in the original, numbered Rocky sequels, Rocky IV is an artifact of 1980s pop culture that is difficult to divorce from the political climate that surrounded it. It pulls no punches and contains not the slightest ounce of subtlety in its depiction of Cold War jockeying between the U.S. and the Soviet Union, with Rocky being unwillingly roped into the conflict as a proxy warrior following the death of friend Apollo Creed during a so-called "exhibition" match with vicious Russian boxer Ivan Drago. Credit to Dolph Lundgren, as he makes Drago perhaps the most memorably intimidating and iron tough of all Rocky's adversaries, but Rocky IV can't help but be simultaneously awash in absurdity, as highlighted by Paulie's ridiculous robot butler. Still, even though it's plainly manipulative, the joy of the series' training montages perhaps reach their zenith here. —Jim Vorel