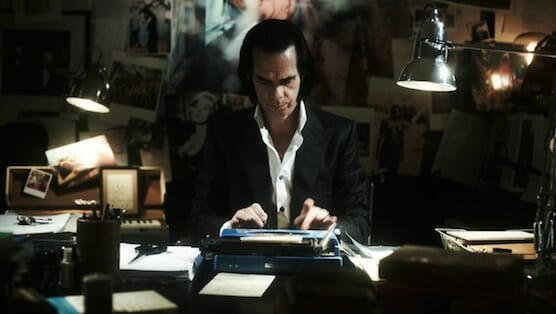 "I wake, I write, I eat, I watch TV," Nick Cave says in the newly released trailer for the upcoming pseudo-documentary 20,000 Days on Earth.
Directed by Iain Forsyth and Jane Pollard, the film pieces together fictional, often unscripted scenes of Cave, which all add up to create his 20,000th day. The film has been making its screening rounds, picking up two awards at the Sundance Film Festival earlier this year, but this trailer is our first real taste of the film. It's dark, powerful and elusive, much like Cave himself, and features appearances from Ray Winstone, Kylie Minogue and fellow Bad Seeds' member Warren Ellis.
20,000 Days on Earth is currently screening and will open in theaters on Aug. 24. You can also catch Cave on tour with the Bad Seeds. Check out the trailer above.