Disney's Live-Action Pinocchio Recruits Paddington Director Paul King
Photos by Mark Davis/Getty, Paul Hiffmeyer/Getty
Movies
News
pinocchio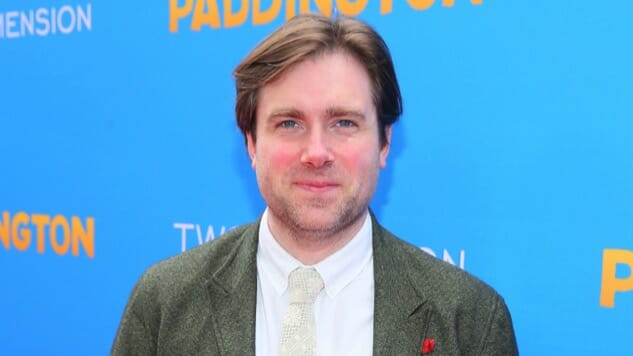 Disney's live-action remake of the 1940 classic Pinocchio officially has a director. Paddington's Paul King will take the helm for Disney's newest live-action film, scheduled for production this fall. According to THR, Oscar-winning director Sam Mendes (American Beauty) was originally scheduled to direct the film, but dropped out last year for unknown reasons. It could be because of his link to Bond 25, although nothing has been confirmed.
After facing a tricky development, King appears to have convinced studio execs and jaded adults—thanks to his successful and critically adored Paddington films—that he is the right choice to bring this beloved Disney fairy tale to life. His most recent Paddington 2 received three BAFTA nominations, including a nod for Best British Film of the year, and is currently sitting at a perfect 100 percent on Rotten Tomatoes. Just last week, the in-demand King signed on to direct a new Willy Wonka film from Warner Bros.
Pinocchio was Disney's second animated film after 1937's Snow White and the Seven Dwarves. It's based on an Italian tall tale about a wooden boy puppet brought to life by a fairy. The fairy will make the wooden boy a real boy if he shows bravery, thus beginning a series of adventures that takes Pinocchio and his guiding conscious, Jiminy Cricket, through being swallowed by a whale, being transformed into a donkey and being kidnapped to be part of a puppet show.
Jiminy Cricket! No doubt it will be interesting to see what direction in which King will take the film. Jack Thorn, who penned Wonder with Julia Roberts and will write Amazon's forthcoming Marie Curie biopic, will rewrite the script, which was previously written by Peter Hedges (What's Eating Gilbert Grape) and Chris Weitz (Rogue One: A Star Wars Story, Cinderella) while Mendes was onboard. Weitz will still produce the film, though.
Disney's current slate of animated classics headed to live action is nothing short of spectacular, and gives us all a lot to look forward to. Forthcoming adaptions include (but are not limited to) Dumbo, Aladdin, The Lion King, Mulan and Cruella with Oscar winner Emma Stone, just to name a few.