Ryan Coogler to Produce LeBron James-Starring Space Jam Sequel
Photo by Andreas Rentz/Getty
Movies
News
Space Jam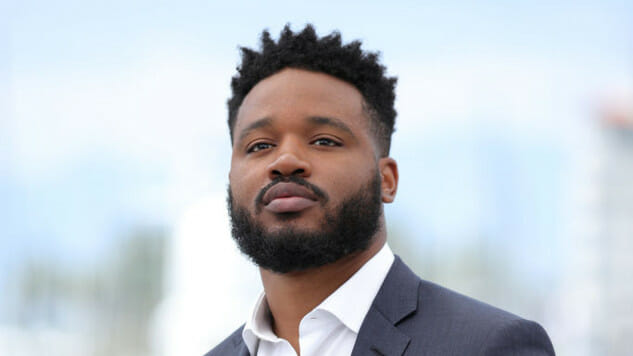 The long-rumored LeBron James Space Jam sequel may finally be coming to pass, with Ryan Coogler now attached as producer, per THR. HBO's Random Acts of Flyness creator Terence Nance is also set as director.
Speculation emerged on the project as early as 2015, when James' production company, SpringHill Entertainment, signed a content deal with Warner Bros. Studios, which released the original Michael Jordan-starring Space Jam in 1996 and owns the rights to Looney Tunes. James, of course, is also one of Jordan's biggest rivals as one of the greatest NBA players of all time. Therefore, it's natural that fans would carry their supposed rivalry over to a possible sequel to a movie in which Looney Tunes save humanity by playing basketball with aliens, and whose website has gone famously unchanged since its 1996 glory days.
SpringHill Entertainment also made an announcement about the project Wednesday on Twitter, making its existence seem just a little more real.
— SpringHill Ent. (@SpringHillEnt) September 19, 2018
This is James' first starring role, although he previously made an impressive supporting performance in Trainwreck. His showing in the 2015 Amy Schumer romantic comedy was impressive not just by the low standards taken for a non-actor celebrity, but strong enough to steal the movie from established comedians like Schumer and Bill Hader.
James, however, is quite the prolific producer through his SpringHill Entertainment banner, with such projects as Survivor's Remorse, which ran for four seasons on Starz, and a forthcoming House Party remake from the writers of Atlanta. James' slate as a producer is also sure to get busier with his very public move to Los Angeles for his NBA career, although the Space Jam project is tentatively slated to start production in 2019 during the off-season.
This is also Coogler's first project since directing the record-breaking Black Panther, currently the highest-grossing film by a black director.
James says Coogler's vision of black superheroes in Black Panther inspired the collaboration, especially since he didn't have any to look up to growing up in Akron, Ohio. "So for Ryan to be able to bring that to kids, it's amazing," James told THR.
"The Space Jam collaboration is so much more than just me and the Looney Tunes getting together and doing this movie," he later added. "It's so much bigger. I'd just love for kids to understand how empowered they can feel and how empowered they can be if they don't just give up on their dreams. And I think Ryan did that for a lot of people."
While the idea of a Space Jam sequel might seem a little goofy for someone who didn't grow up during MJ's prime, having Coogler on board right after Black Panther's success is a promising sign. And between his basketball and film careers, plus endeavors like his I Promise school, James feels enough like a real-life superhero to pull it off.