The Last Jedi Writer-Director Rian Johnson to Create All-New Star Wars Trilogy
Photo by Stuart C. Wilson/Getty
Movies
News
Star Wars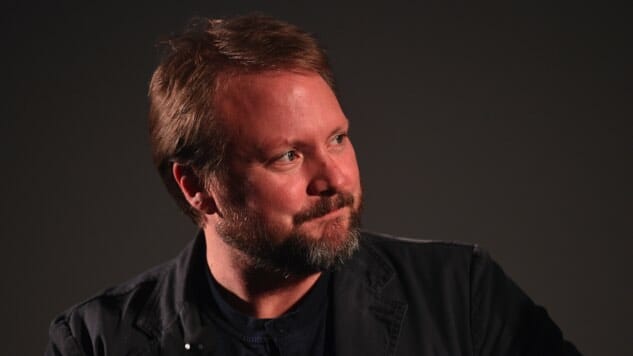 File this under "holy shit": Rian Johnson, the writer-director behind the forthcoming Star Wars: The Last Jedi, is creating a brand-new Star Wars trilogy all his own. Lucasfilm and Disney announced today that Johnson will write and direct the first film in the trilogy himself, with his longtime collaborator Ram Bergman onboard as a producer.
The announcement gushes, "As writer-director of The Last Jedi, Johnson conceived and realized a powerful film of which Lucasfilm and Disney are immensely proud. In shepherding this new trilogy, which is separate from the episodic Skywalker saga, Johnson will introduce new characters from a corner of the galaxy that Star Wars lore has never before explored." The studios' faith in Johnson is heartening, not only because it suggests that they love what he's done on The Last Jedi, but also because recent months have seen numerous directors part ways with the sci-fi franchise, including Episode IX's Colin Trevorrow, who was replaced by J.J. Abrams, and Phil Lord and Chris Miller, whose Solo: A Star Wars Story was taken over by Ron Howard.
"We all loved working with Rian on The Last Jedi," added Lucasfilm president Kathleen Kennedy in a statement. "He's a creative force, and watching him craft The Last Jedi from start to finish was one of the great joys of my career. Rian will do amazing things with the blank canvas of this new trilogy."
"We had the time of our lives collaborating with Lucasfilm and Disney on The Last Jedi," said Johnson and Bergman in a joint statement. "Star Wars is the greatest modern mythology and we feel very lucky to have contributed to it. We can't wait to continue with this new series of films."
No release dates have yet been set for Johnson's new Star Wars films. The Last Jedi arrives in theaters on Dec. 15—watch the film's latest trailer below.