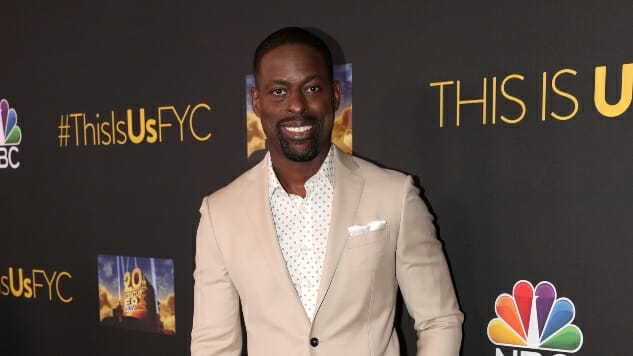 Sterling K. Brown is in negotiations to star in Fox Searchlight's biopic The Fence, per Variety.
The Fence follows the true story of Michael Cox, an African-American undercover cop who gets mistaken for a suspect and brutally beaten by his own force. As Cox seeks answers and justice for the events that took place, he finds himself on the other side of the Boston Police Department's "blue wall of silence."
George Pelecanos and Dennis Lehane adapted the script from award-winning Boston Globe journalist Dick Lehr's book, The Fence: A Police Cover-Up Along Boston's Racial Divide. Peter Nicks is onboard to direct, making his feature film debut.
"I'm from Boston, and this particular story intersects with my family's story, and my personal story, in kind of coincidental and profound ways," Nicks explained to Vogue in an interview last fall.
While production has yet to begin, it would likely take place in the spring, while Brown is on hiatus from his hit NBC show, This Is Us.
Since his Emmy-winning breakout performance as prosecutor Chris Darden on FX's American Crime Story: The People vs. O.J. Simpson, Brown has been nonstop. The critically renowned actor snagged another Emmy for his role as Randall Pearson in This Is Us and continues to stay busy during hiatus. Brown was just seen in Marvel's Black Panther and Fox's The Predator, and will be seen next in Paramount's The Rhythm Section. He recently wrapped production on A24's Waves and is currently lending his voice to Frozen 2.
Nicks is best known his 2017 documentary The Force, the second in a trilogy of films (following The Waiting Room) exploring interconnected stories of health care, criminal justice and education in Oakland, Calif.