More Bad News for The Batman: Script Reportedly Being Rewritten "From the Ground Up"
Image via Warner Bros./YouTube
Movies
News
The Batman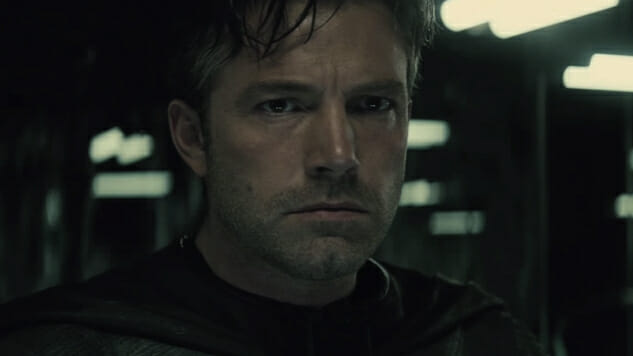 The future isn't exactly looking bright for the next installment of the rebooted Batman franchise.
Ben Affleck was supposed to direct the follow-up to last year's critically panned Batman v Superman: Dawn of Justice but dropped directorial duties like a hot potato. Then Dawn of the Planet of the Apes director Matt Reeves got tapped to helm the DC project.
And now it's likely that production for the film won't even start until 2018 because Reeves is doing work on War for the Planet of the Apes until June. Moreover, the first draft of the screenplay has been sent to the recycle bin, and the film is being totally rewritten, per /Film.
It's unclear who exactly is writing the new draft, as Affleck, DC Comics writer and CCO Geoff Johns, and Chris Terrio worked on the original. It's hard to think that Affleck would be working on a revised script since he shunned directorial duties, but he may still get writing credit.
Bottom line, there's not much going right for The Batman now and its fortunes don't look to be improving anytime soon.