Watch the Tense Trailer for The Commuter, Which Is Non-Stop But on a Train
Image via Lionsgate/YouTube
Movies
Video
The Commuter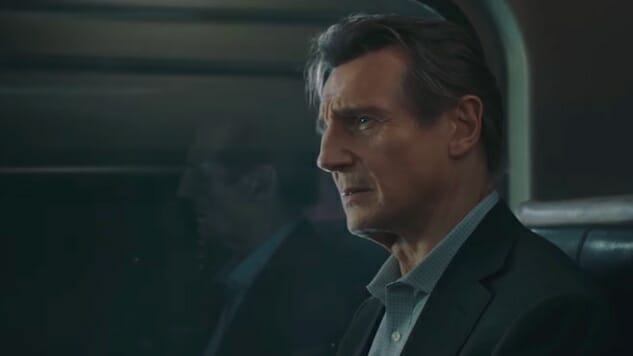 "What about Non-Stop, though?"
That might be what you're thinking upon viewing this new trailer for Lionsgate's The Commuter, Liam Neeson's first action movie since retiring and then swiftly unretiring from action movies. It certainly seems to follow the Non-Stop formula: Liam Neeson on a commercial vehicle, informed by a mysterious individual of impending consequences if he doesn't comply with their desires.
The Commuter even shares its director with Non-Stop: Jaume Collet-Serra. This will be Collet-Serra's fourth collaboration with Neeson, this one following Neeson as an unassuming man told he must find the hidden identity of a passenger on his commuter train, or Vera Farmiga's shadowy conspiracy organization will kill those he loves.
The Commuter also stars Farmiga (who has experience with train-bound conspiracies—see Source Code) and Patrick Wilson. It is scheduled to be released Jan. 12, 2018.