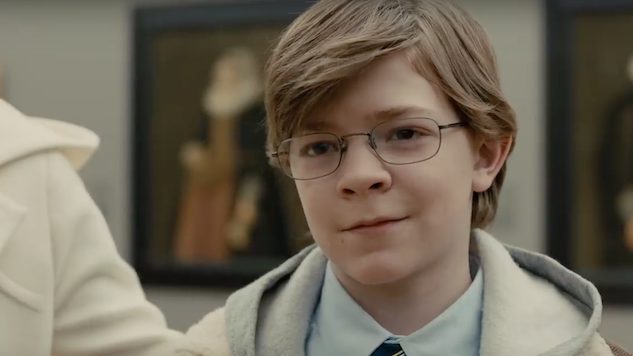 Donna Tartt's The Goldfinch is a breathtaking novel (it did win a Pulitzer, after all) and it's looking like director John Crowley's (Brooklyn) film—one of Paste's most-anticipated book-to-film adaptations of the year—is going to follow suit.
Starring Ansel Elgort as Theodore Decker, the film, like the novel, follows the life of a young man who lost his mother in a terrorist attack as a child. From there, the narrative follows his growth into adulthood while the effects of his mother's passing bring guilt, grief and a sign of hope in the form of a painting of a goldfinch found in the same museum where his mother died.
The trailer doesn't give too much away, flipping back and forth between Decker's childhood and adulthood. Elgort seems to be giving a possibly career-defining performance as the protagonist and it's helpful having a supporting cast consisting of Nicole Kidman, Sarah Paulson, Finn Wolfhard, Jeffrey Wright and Luke Wilson. Oakes Fegley's breakout turn as young Theodore seems to also be a bright spot.
Beautifully shot, the film's Oscar-winning cinematographer Roger Deakins is known for his critically acclaimed work in the Coen Brothers' No Country For Old Men and O Brother, Where Art Thou?, as well as Denis Villeneuve's Blade Runner 2049 and Sicario, among many others.
The adaptation of the beloved novel seems to be in the right hands, and as the trailer shows, The Goldfinch, which arrives in theaters Sept. 13, looks to pack the same emotional punch as the book.
Watch the trailer for Crowley's The Goldfinch below.