Charlize Theron's Tully Moves Release Date Back
Images via Kimberly French/Focus Features
Movies
News
Tully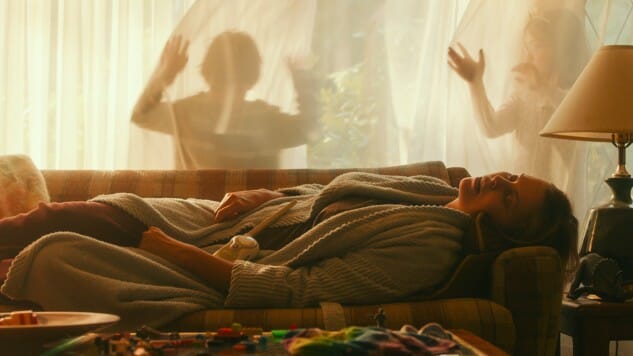 With the release date of Marvel's surefire mega-blockbuster success Avengers: Infinity War moved up, Tully, the motherhood comedy starring Oscar winner Charlize Theron pushed back its April 20 theatrical release date. Tully will now be released on May 4, which seems like a more appropriate fit, given its closeness to Mother's Day (May 13).
The Avengers release shift may actually prove to be a blessing for Tully, while it may not be for others, according to THR. Warner Bros. and New Line quickly moved up Dwayne Johnson's videogame adaptation Rampage from April 20 to April 13—insiders say the film's producers wanted to have a two-week cushion before competing with Avengers.
Tully debuted during a secret Sundance premiere and received mostly positive critical reviews. Both Theron and her co-star Mackenzie Davis give praiseworthy performances, according to several reviewers. This film marks the second collaboration between director Jason Reitman, Oscar-winning screenwriter Diablo Cody and Theron, who previously made us all retrospectively look at our lives in a darkly comedic sort of way in Young Adult.
Tully looks like it's going to be a complete delight to watch, but see for yourself in the film's teaser trailer and official trailer.