Only Eight Women Directed a Top-100 Film of 2017, Study Says
Images via Merie Wallace/A24, Warner Bros. Pictures
Movies
News
Women directors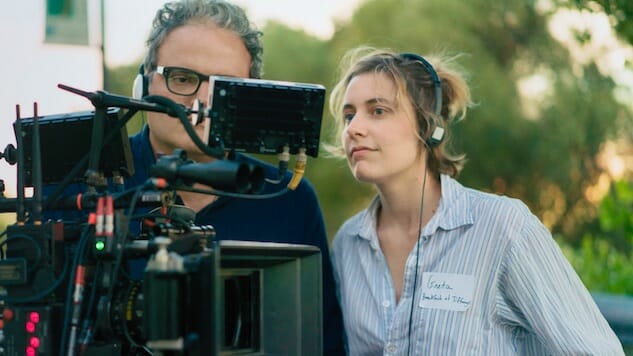 According to a study done by Dr. Stacy L. Smith of USC Annenberg, of the top-grossing 100 films of 2017, only eight were directed by women. However, none of the women had previously directed any of the 1000 top-grossing films. While this may seem like a major improvement, this is in fact a very disappointing example of progress for Hollywood. Dr. Smith told THR, "Real change means that we see women working across multiple years and that the number of opportunities for female directors expand each year."
Fortunately Wonder Woman director Patty Jenkins, who is one of the eight women on the list, has a forthcoming sequel to Wonder Woman in the works. With Ava DuVernay's adaptation of A Wrinkle in Time coming this March, too, perhaps a future study will show some repeats. It is worth noting, however, that Kathryn Bigelow's Detroit just barely missed the cut of the top 100 films and Dee Rees of Mudbound is not included because Netflix released the film.
Other notable mentions from the list include Pitch Perfect 3's Trish Sie, as well as the Oscar hopeful Greta Gerwig for Lady Bird. The only African-American female director on the list is Everything, Everything's Stella Meghie.
The limited progress of this achievement shows that practices of hiring more female directors, especially directors of color, also need to improve. Out of the top 100 films released in 2017, only six were helmed by a black director and only five by an Asian director. Smith says, "Inclusion is not a one-time problems to be solved; it is a systematic issue that must be addressed by individuals at all levels of these companies. It is no surprise that an industry which does not hire female directors also lacks women in leadership roles across the organizations that finance and distribute content."
See Smith's study here, and find the full list of 2017's top-grossing female directors below.
Patty Jenkins, Wonder Woman
Trish Sie, Pitch Perfect 3
Stella Meghie, Everything, Everything
Anna Foerster, Underworld: Blood Wars
Hallie Meyers-Shyer, Home Again
Greta Gerwig, Lady Bird
Stacy Title, The Bye Bye Man
Lucia Aniello, Rough Night