It's no surprise the Lone Star State is a hotbed of great music. Austin boasts one of the most vibrant music scenes in the U.S., hosting the Austin City Limits and South By Southwest festivals; three hours north of Austin lies Denton, the home of the University of North Texas and one of the premiere music programs in the country, and Houston continues to play a vital role in the development of not only southern hip-hop, but the genre as a whole. Additionally, Texans have been responsible for influencing numerous genres including country, western swing, rock, blues, and Mexican styles including Tejano and Mariachi.
As part of our 50 States Project, here are 12 up-and-coming bands from Texas you should pay attention to.
Bonnie Whitmore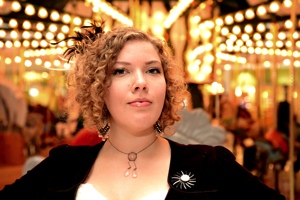 Hometown: Denton
Current Album: There I Go Again (2013)
Whitmore began her music career by playing bass as an eight-year-old in her father's family band, Daddy & the Divas. Her father, who was a pilot for Delta, would fly the band to remote Texas bars to perform. This exposure to country music early is evident on her first album, Embers to Ashes. Following Embers, she spent time in Nashville before returning to Texas where she joined Hayes Carll's band for a stint. Her sophomore release, There I Go Again, is decidedly less country and more Americana highlighted by poppy hooks.
Dirty River Boys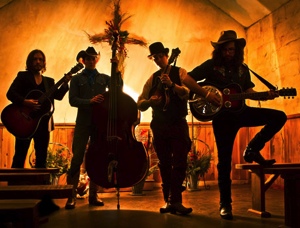 Hometown: El Paso
Members: Nino Cooper, Marco Gutierrez, Travis Stearns, Colton James
Current Album: Science of Flight (2012)
Stearns and Cooper met through the El Paso music scene and began gigging periodically. The band formed as a trio when Gutierrez quit his job and school to join the band. The final piece came when upright bassist, Colton James, joined for a 90-minute set at the New Braunfels, Texas music venue River Road Icehouse. The quartet employs guitars, harmonicas, mandolins, an upright bass and cajon to create raucous and gritty roots music Gutierrez describes as "outlaw folk."
Fat Tony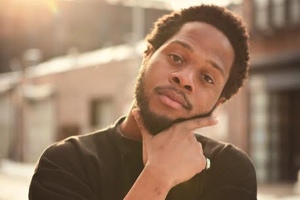 Hometown: Houston
Current Album: Smart Ass Black Boy (2013)
Fat Tony is the nom de guerre of Nigerian-American rapper, Anthony Obi. Obi, who was raised in Houston's Third Ward, has earned a reputation as an intense performer, winning three consecutive "Best Underground Hip-Hop" awards from the Houston Press and winning again for a fourth time in 2013. Smart Ass Black Boy was written over a two-day period in Los Angeles and features guests Kool A.D. from the defunct alternative hip-hop group Das Racist along with Despot.
Fox and the Bird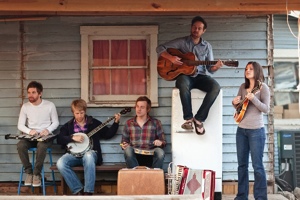 Hometown: Dallas
Members: Dan Bowman, Jacob Metcalf, Paul Grass, Petra Kelly, Sarah Scott
Current Album: Darkest Hours (2014)
The folk-pop collective first came together through the Dallas house-show scene. Their rich harmonies and orchestration that harness accordions, banjos, fiddles, ukuleles and various percussion instruments give rise to folk songs reminiscent of a time when music was made on front porches and in living rooms. Since 2010 the band has performed at SXSW and shared bills with The Low Anthem and most recently The Lone Bellow.
Hacienda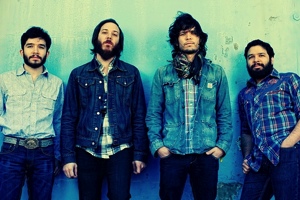 Hometown: San Antonio
Members: Rene Villanueva, Abraham Villanueva, Jaime Villanueva, Dante Schwebel
Current Album: Shakedown (2012)
Dan Auerbach has been a fan of Hacienda since he received a copy of their six-song demo. After hearing the indie rockers, he invited the band to his studio in Akron, Ohio. The resulting product was the band's 2008 debut album, Loud is the Night. Since then, the members of Hacienda toured with Auerbach as part of the backing band, The Fast Five, and returned to the studio with Auerbach who produced both their second and most recent albums. The band has opened for Dr. Dog, Grace Potter and the Nocturnals, and My Morning Jacket.
Max Frost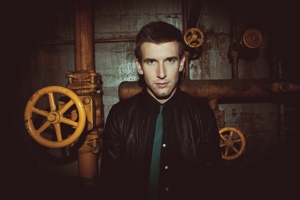 Hometown: Austin
Current Album: Low High Low EP (2013)
Chances are you've already heard Frost and his infectious, pop-soul single "White Lies" as it's featured in a recent Beats by Dre commercial. Additionally, it was selected as one of Paste's "Top 25 Songs of 2013 So Far." The Texas native began playing shows at the age of 12, collaborating with artists including Austin icon Bob Schneider and hip-hop MC and producer Kydd. The singer-songwriter and multi-instrumentalist dropped out of college in 2012 to pursue a solo career and signed to Atlantic Records last year. His growing résumé includes touring with Gary Clark, Jr. and a performance at the 2013 Austin City Limits festival. His EP, Low High Low, blends a range of styles including pop, hip-hop, electronica and soul.
Mystery Skulls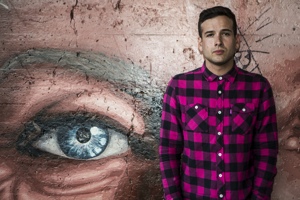 Hometown: Dallas
Members: Luis Dubuc
Current Album: Mystery Skulls EP (2011)
Fans of Daft Punk will enjoy this indie pop/electronica act from Dallas. Luis Dubuc, the multi-instrumentalist behind The Secret Handshake, began Mystery Skulls in 2011. Recently, Dubuc collaborated with producer Nile Rodgers and Swedish DJ and producer Avicii and is currently working on a full-length debut album. Mystery Skulls will be performing at the Hangout Music Festival this spring.
Quaker City Night Hawks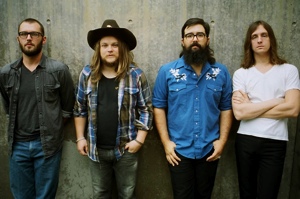 Hometown: Fort Worth
Members: Sam Anderson, David Matsler, Pat Adams, Matt Mabe, Andrew Skates
Current Album: Honcho (2013); Texas Heavy EP (2014)
The title of the band's two-song EP, Texas Heavy, is the ideal descriptor for their brand of blues-infused southern rock. Their songs "Cold Blues," "Ain't No Kid" and "Some of Adam's Blues" were all featured on season 5 of the television series "Sons of Anarchy." The Quaker City Night Hawks will be touring this winter and spring with performances at Paste Untapped, SXSW and Tortuga Music Festival.
Shakey Graves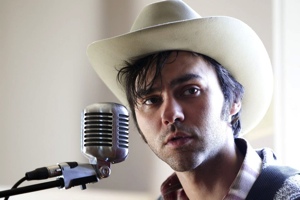 Hometown: Austin
Current Album: Roll the Bones (2011); Donor Blues EP (2012)
Alejandro Rose-Garcia is the man behind the one-man band, Shakey Graves. The moniker came about after he and his friends gave each other "campfire, Indian guide names" one night at the Old Settler's Music Festival in 2007. Rose-Garcia creates his hobo folk and blues by fingerpicking his guitar while playing an improvised kick drum fashioned out of a suitcase. He's toured with Shovels & Rope, The Devil Makes Three, and has performed at the Austin City Limits festival. He is currently working on an LP for release in 2014.
The Tontons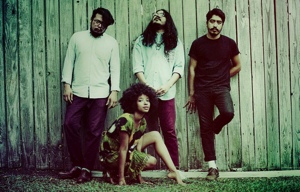 Hometown: Houston
Members: Asli Omar, Adam Martinez, Tom Nguyen, Justin Martinez
Current Album: Golden EP (2011); Make Out King and Other Stories of Love (February 2014)
The members of Houston's indie rock quartet, The Tontons, began performing in 2007, prior to singer Asli Omar leaving to attend college. She would perform with them periodically but would eventually return home to focus all her energy on music. With the release of their song "Veida" in 2013 and three years of solid touring, the band is beginning to gain national attention. They have shared the stage with high profile acts including Dawes, The Lone Bellow, and Diddy. Their forthcoming full-length album, Make Out King and Other Stories of Love, was produced by Dave Boyle (Black Joe Lewis, Okkervill River, Iron & Wine) and mastered by Brian Lucey (The Black Keys, Arctic Monkeys).
Wild Child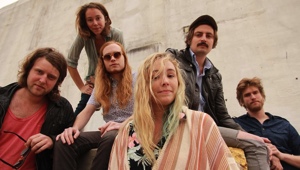 Hometown: Austin
Members: Alexander Beggins, Kelsey Wilson, Evan Magers, Carey McGraw, Sadie Wolfe, Chris D'Annunzio, James Bookert
Current Album: The Runaround (2013)
Founding members Wilson, a classically-trained violinist, and Beggins, a ukulele player, met in 2009 while touring with The Migrant. The two rented a home studio in Austin to write and record their debut album, Pillow Talk. In 2013 the band returned to the studio, with Grammy-nominated artist Ben Kweller as producer, to record their sophomore album, The Runaround. The Austin Chronicle named the folk pop ensemble as the "Best Indie" band and the "Best Folk" band in 2013. Wild Child has opened for the John Butler Trio, performed on Last Call with Carson Daly, and had a song featured on a Purina Cat food commercial.
Wild Moccasins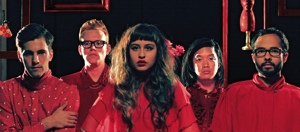 Hometown: Houston
Members: Zahira Gutierrez, Cody Swann, Nicholas Cody, Andrew Lee, John Baldwin
Current Album: Skin Collision Past (2011); 88 92 (February 2014)
Fans of Blondie, the Talking Heads and the Yeah Yeah Yeahs will enjoy Wild Moccasins' brand of danceable New Wave and disco-influenced indie-pop. Known for their enthusiastic live performances, the band opened several times for Of Montreal in 2013 and again earlier this month on a string of U.S. tour dates. Their new album, 88 92, will be released February 4 on New West Records.