Alison Krauss Drops "Windy City," Title Track from Forthcoming LP
Image via Capitol Records
Music
News
Alison Krauss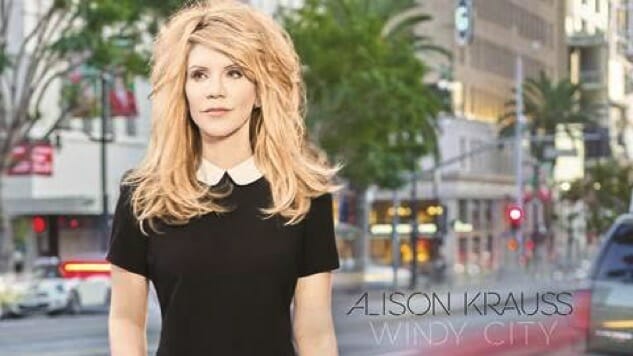 As previously reported, Alison Krauss is prepping a 10-track covers album of songs by Willie Nelson, Vern Gosdin and more.
The first official single for Windy City, Krauss' first album of any kind in six years, was the Brenda Lee-penned "Losing You" and now she's following that stately number with the equally splendid "Windy City."
Originally crafted by The Osborne Brothers for their 1972 album Bobby and Sonny, the tune functions as an open letter to the city of Chicago, asking her to let go of a love one. "If you don't give him back, I'll lose my mind," Krauss belts. But the song is so well-tailored and groomed that it doesn't sound like she's even close to losing control. Such is the nature of love and loss in the big city.
Windy City is out Feb. 17 through Capitol and is available for pre-order here. Check out the song below, and listen to previous single "Losing You" here.