Anna Calvi Releases "You're Not God" from Peaky Blinders Soundtrack
Photos by Jonathan Birch, Maisie Cousins
Music
News
Anna Calvi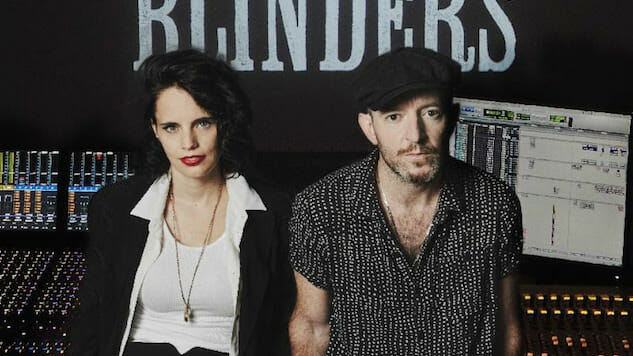 Acclaimed singer-songwriter Anna Calvi's score for the fifth season of British crime drama Peaky Blinders has only made a good thing better, given her penchant for dark and moody compositions, and she's recently announced that she'll be scoring the sixth season, as well.
Today (Nov. 12), one of Calvi's original songs for the series, "You're Not God," hits streaming. The track is fittingly choppy and cinematic: It begins in a tempest of guitars, is punctuated by abrupt breaks and culminates in a full minute of some very spooky heavy breathing.
Last year, Calvi released her third album, Hunter, and she'll be hitting the U.S. for the first time since 2013 with sold-out shows in L.A. and Brooklyn in December.
Listen to "You're Not God" below, along with Calvi's 2012 Daytrotter session.