Exclusive: Apex Manor Releases "Asked & Answered" off First New Album in Eight Years, Heartbreak City
Photo by Amy Crilly
Music
News
Apex Manor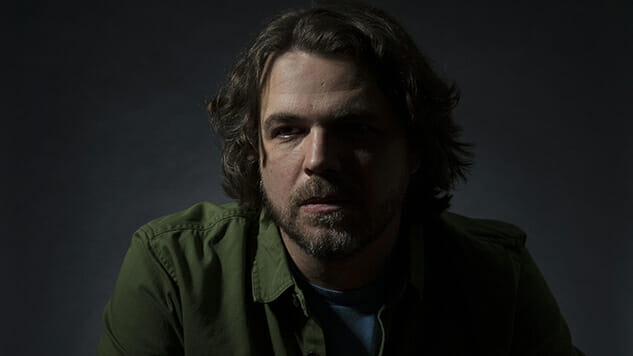 Apex Manor, aka vocalist and guitarist Ross Flournoy, is making his commanding return with a new single titled "Asked & Answered," the opening track from his first new album in eight years, Heartbreak City, out May 31 from Merge.
Flournoy says of the forthcoming album, "Conceptually, the record really explores variations on the theme of rejection and the different ways people react to it, especially the isolation—either by choice or by circumstance—that can sometimes follow."
Flournoy, joined by drummer Dan Allaire of The Brian Jonestown Massacre and bassist Rob Barbato, spent less than two weeks in the studio before completing the new album through live-in-studio recordings.
Heartbreak City, the follow-up to Apex Manor's 2011 debut The Year of Magical Drinking, is presented as an album built on personal growth, as a now-sober Flourney recounts the critical process of returning to the studio after eight years away:
I didn't want to try to track the journey verbatim. Rehab, the pimento cheese business, living life without alcohol—all those things were means that allowed me to get to the end result of being in a place where I could write songs again. This thing that I feared might be gone forever finally reemerged, and I feel profoundly lucky.
Listen to Heartbreak City's heady first single "Asked & Answered" below, and keep scrolling for the details of the new album and Apex Manor's run of tour dates opening for Strand of Oaks.
Heartbreak City Album Art: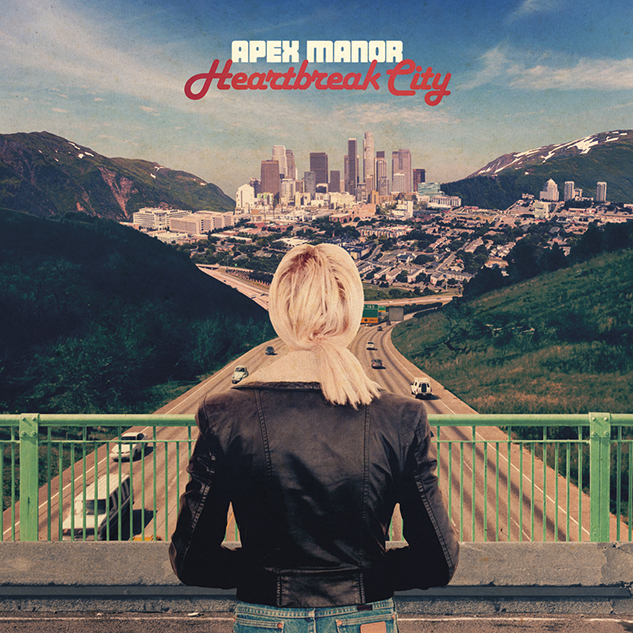 Heartbreak City Tracklist:
01. Asked & Answered
02. Where My Mind Goes
03. The Long Goodbye
04. Diamond in the Dark
05. Actual Size
06. Heartbreak City
07. Sara Now
08. Nervous Wreck
09. VCR
10. Morning Light
11. Sanctuary
Apex Manor Tour Dates:
May
01 – St. Paul, Minn. @ Turf Club*
02 – Madison, Wisc. @ High Noon Saloon*
03 – Chicago, Ill. @ Lincoln Hall*
04 – Indianapolis, Ind. @ The Hi-Fi*
06 – Cleveland, Ohio @ Beachland Ballroom*
07 – Pittsburgh, Pa. @ Club Cafe*
(* w/ Strand of Oaks)