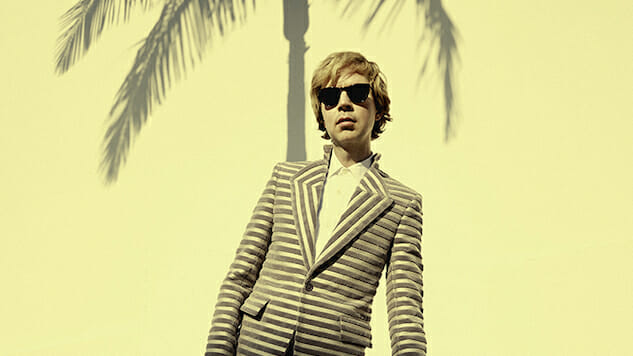 On Nov. 22, Capitol Records will release seven-time Grammy winner Beck's 14th album, Hyperspace. The LP was first announced in April—this is the first we've heard of it since.
Hyperspace will be Beck's first album since 2017's Colors, which won Best Alternative Music Album and Best Engineered Album, Non-Classical at the 61st Grammy Awards earlier this year. In addition to announcing the album's official release date, Beck has also shared its first two tracks, "Uneventful Days" and "Hyperlife."
Earlier in July, the chameleonic musician released a reimagined "freestyle" version of his most recent track, "Saw Lightning," the lead single off Hyperspace.
Seven of the album's 11 tracks feature co-writing and co-production from Pharrell Williams. Elsewhere on Hyperspace, "See Through" is co-written/co-produced by frequent Beck collaborator Greg Kurstin, "Star" is co-written/co-produced by Paul Epworth, "Stratosphere" features back-up vocals from Chris Martin, the album's title track features guest vocals from Terrell Hines, and "Die Waiting" is co-written/co-produced by Cole M.G.N. with backing vocals from Sky Ferreira. Longtime Beck bandmates Jason Falkner, Smokey Hormel and Roger Manning Jr. feature on much of the album, as well.
Check out "Uneventful Days" and "Hyperlife" below, along with a 2006 Beck performance from the Paste archives, and find the details of his new album further down. You can preorder Hyperspace here.
Hyperspace Tracklist:
01. Hyperlife
02. Uneventful Days
03. Saw Lightning
04. Die Waiting
05. Chemical
06. See Through
07. Hyperspace
08. Stratosphere
09. Dark Places
10. Star
11. Everlasting Nothing
Hyperspace Album Art: